THE SCENT OF MAY RAIN is the latest release from Weekend Warrior Comics, and Monkeys Fighting Robots has an exclusive three-page preview for you.
About the book:
A Jewish golem woman created in 1920 spends 100 years on a journey to reveal her soul through her relationships with other women and theatre.
The 48-page comic is by writer Mark O. Stack, from a story by Stack and Rae Epsetin, and artist Kaylee Rowena. Cardinal Rae lettered the book. The character Pat Parker, War Nurse, was created by Jill Elgin.
You can purchase THE SCENT OF MAY RAIN right now at the Weekend Warrior Comics website. It's available for pre-order in both digital and print.
SCENT OF MAY RAIN is a story about seeing the world with fresh eyes, without prejudice, and learning who you are.
MFR critic Gabriel Hernandez says of the book in his review:
"It's a thought provoking piece of art that challenges the expectations of love, family, tradition, religion, and sexuality."
Check out the SCENT OF MAY RAIN preview below: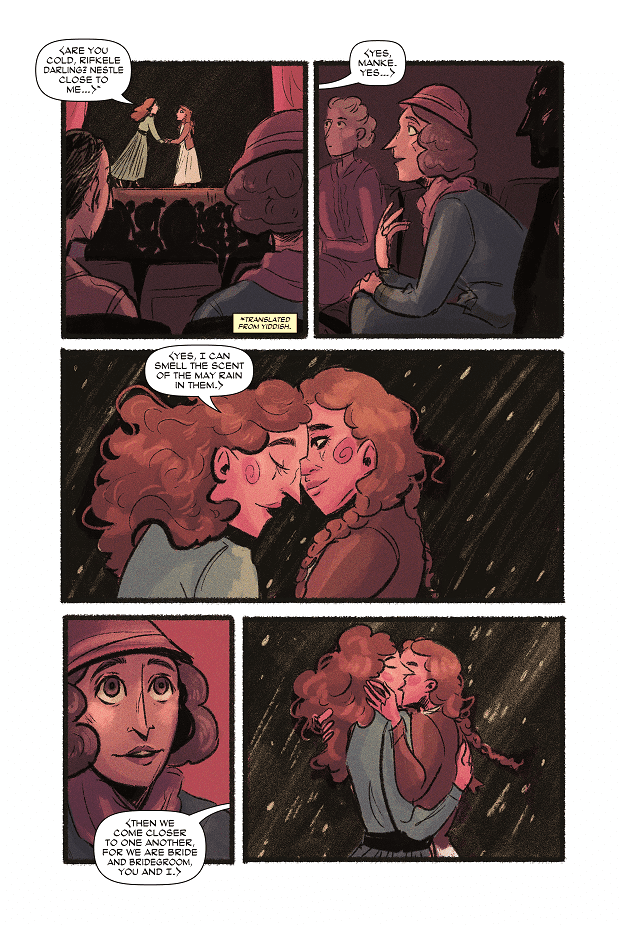 ---
You can purchase your copy of THE SCENT OF MAY RAIN at www.weekendwarriorcomics.com and follow Mark O. Stack on Twitter @MarkOStack.