NOIR IS THE NEW BLACK is out in comic shops today, and Monkeys Fighting Robots has an exclusive preview of "Igbo Landing", one of the short stories in the anthology.
About the book:
Unhinged. Unfiltered. Unstoppable…This is Noir Is The New Black: 40 Black creators delivering 16 Noir stories in a unique way. for the first time, the most successful African American comic book creators like David F. Walker, Brandon Thomas, Brandon Easton, Melody Cooper, M.D. Bright, N. Steven Harris as well as a new generation of writers and artists of color from all around the world such as Karen S. Darboe, Walt Barna, Marcus Williams, Quinn McGowan, Roxxy Haze, Greg Burnham, and many more, are banding together for a unique anthology of 100% creator-owned Black Noir comic stories.
The anthology originally launched on Kickstarter last July, and is now coming to comic shops after a very successful campaign. It's being published through FairSquare Comics, and the stories were curated by Fair Square's Fabrice Sapolsky and writer/editor TC Harris.
We have the privilege of sharing a preview of one of these stories with you all: "Igbo Landing" by writer Melody Cooper, artist Eder Messias, and colorist Paris Alleyne.
"Black Noir is a different lens to explore ignored shades of nuance in the Black experience. A beautiful dark and blinding light that lets us examine the past, confront the present, and re-imagine the future through the Black gaze of a new Noir." – Cooper
Check out our preview of "Igbo Landing" right here: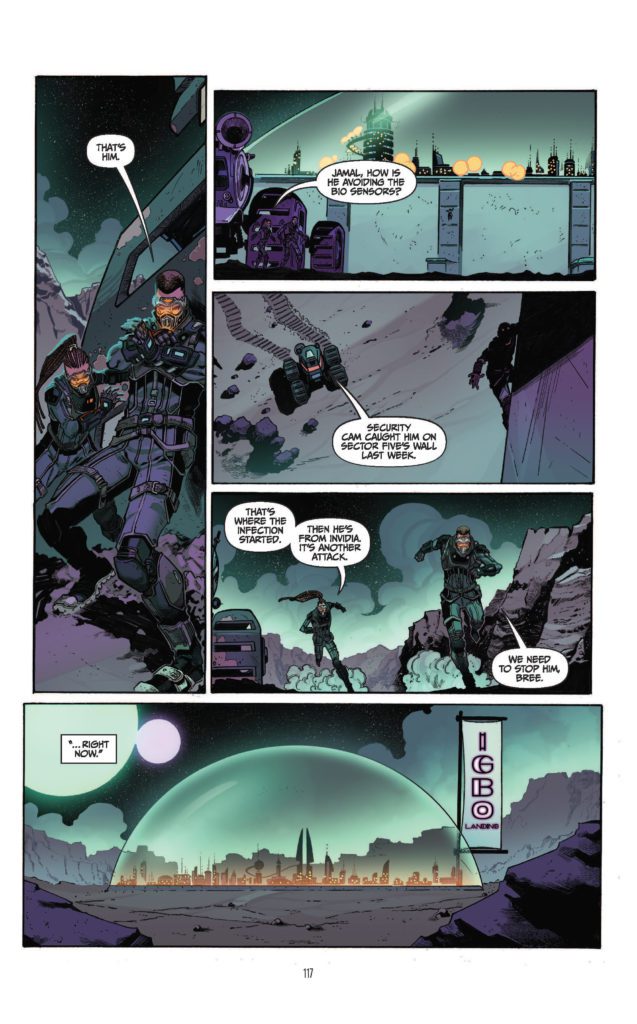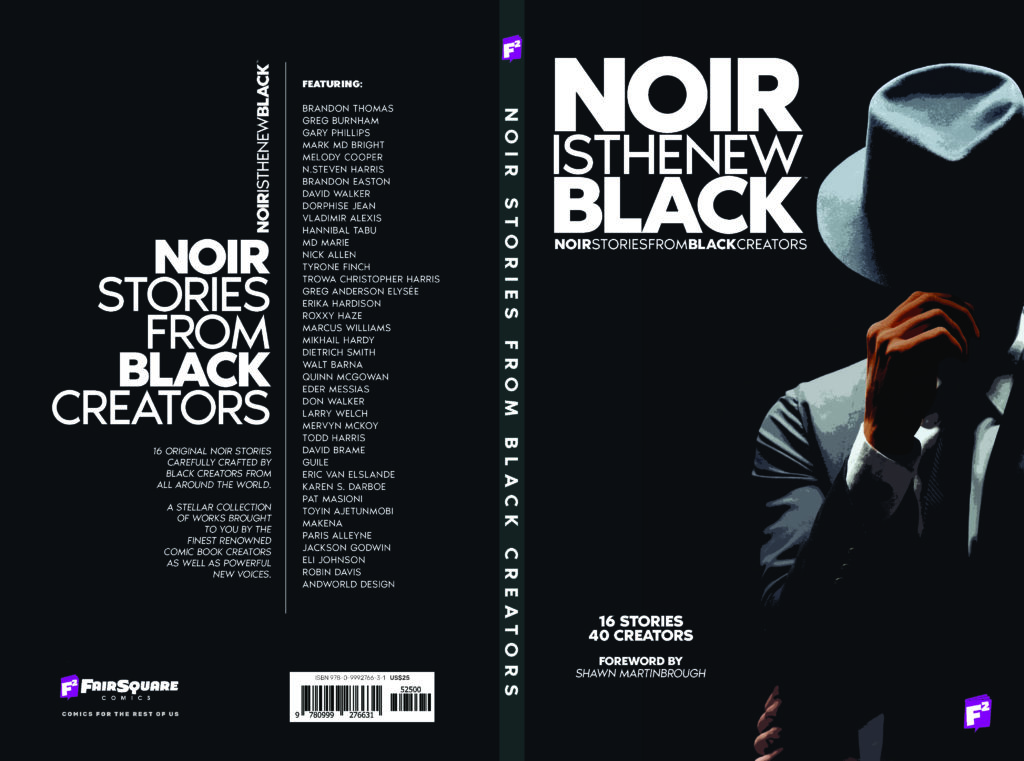 ---
Are you excited to check out NOIR IS THE NEW BLACK? Were you one of the book's Kickstarter backers? Sound off in the comments!