Dark Horse Direct and 1000Toys are releasing a limited edition Abe Sapien figure this summer, but thanks to Dark Horse Direct, Monkeys Fighting Robots has an exclusive look at the brand new Mike Mignola illustration which will be used as the box art.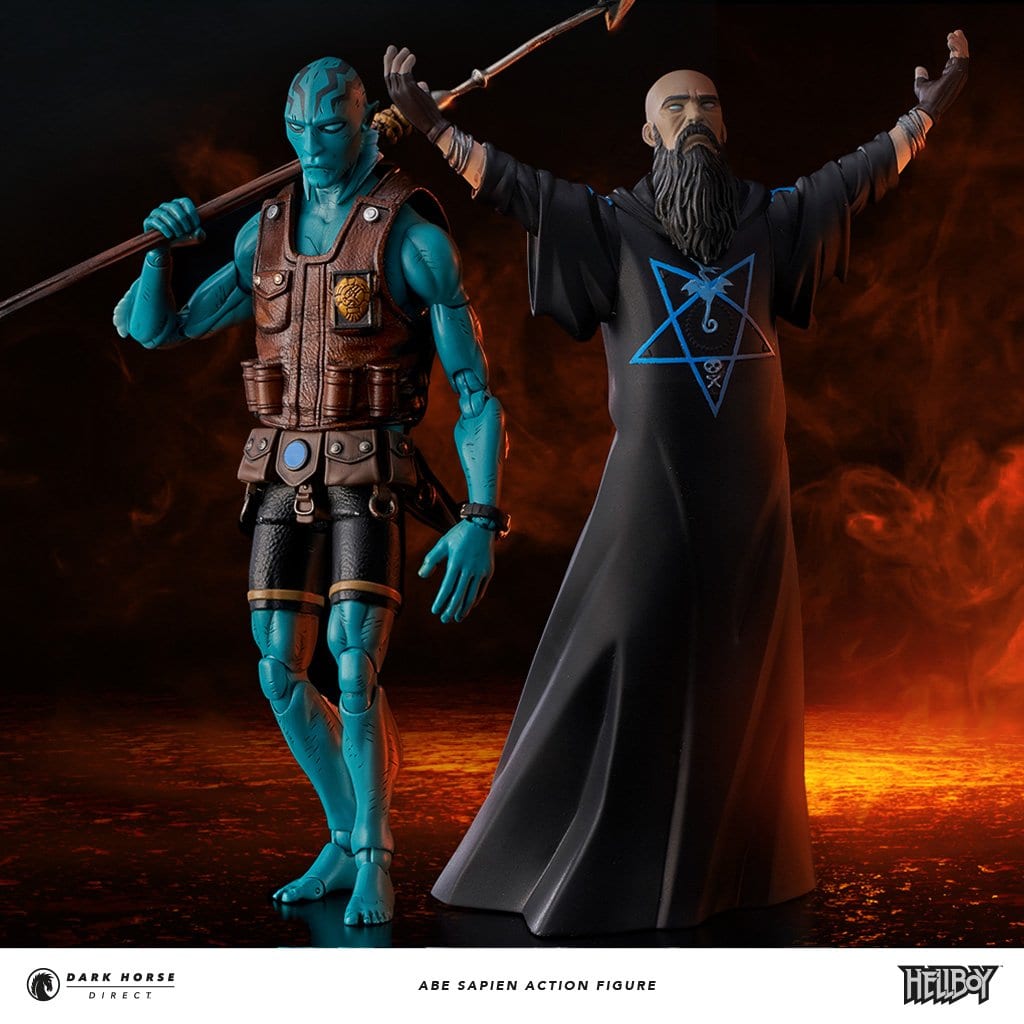 The Abe Sapien Action Figure will be approximately 6" tall, with Removable Vest, Interchangeable Hands, Pistol, Spear Gun, and Knife. The figure is limited to pre-orders, with a price tag of $119.99. Check out the Mignola piece below.
More details on the figure:
Dark Horse Direct, creator Mike Mignola, and 1000Toys are back and proud to introduce the next member of the B.P.R.D. with Abe Sapien! As a follow-up to our best-selling 1/12th scale Hellboy Action Figure, this fully articulated Abe Sapien 1/12th scale action figure stands at approximately 6" tall and features removable vest, interchangeable hands, pistol, spear gun, and knife. The pistol and knife can be holstered on Abe's belt when not in use. As a Dark Horse Direct exclusive, this figure will also include the archenemy of the B.P.R.D., a separate non-articulated Rasputin figure!
This version is exclusive to Dark Horse Direct, and the edition size will be limited to the number of pre-orders taken in a one-time production run, never to be reproduced. Add this new paranormal investigator to your team and expand your very own B.P.R.D.!
Head over to Dark Horse Direct for more information.
---
Are you a fan of limited edition action figures? Comment below with your thoughts.