THE NINE #1 is out today, and Monkeys Fighting Robots has an exclusive six-page preview of the debut issue, courtesy of InterPop!
About the book:
Welcome to the first official issue of THE NINE! Though Professor Helios may hope otherwise, the Crime Blotter survived his blazing attack—and now, he can time travel? But can the Time Blotter survive another encounter with Professor Helios? Secrets will come to light as Zeroth becomes entangled in the mystery of the Nine. Can the enigmatic industrialist be trusted, or did he betray humanity? Meanwhile, enter the fighting ring as bodies pile up in the hyperdome, where the fiery (and icy) Devastatrix is on a rampage. Is there more to her fury than meets the eye? Fans and foes clash at the Crime Blotter memorial—what will teen hero #ZoeMG discover when she starts searching for answers? Find out all this and more in THE NINE #1!
The series is by writer Will Pfeifer and artist Steve Ellis, with colors by Chris Sotomayor, and letters by Carlos Mangual. The main cover is by Ellis, with variants by Klaus Janson & Alex Sinclair, Juan Doe, and Lynne Yoshii.
Check out our preview of THE NINE #1 right here: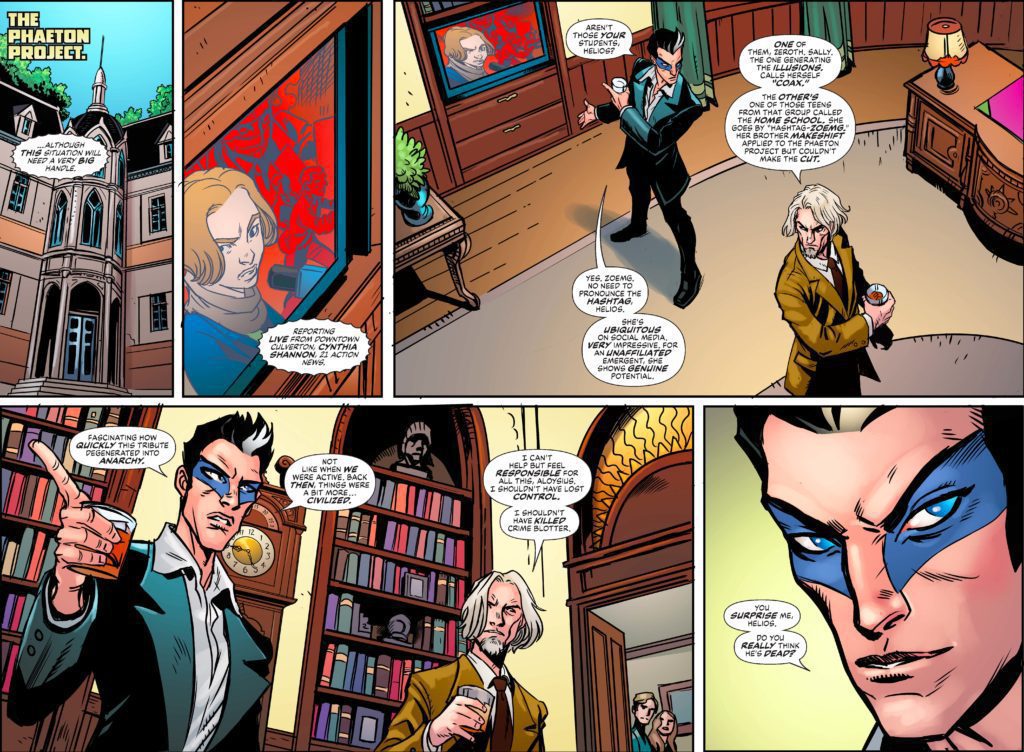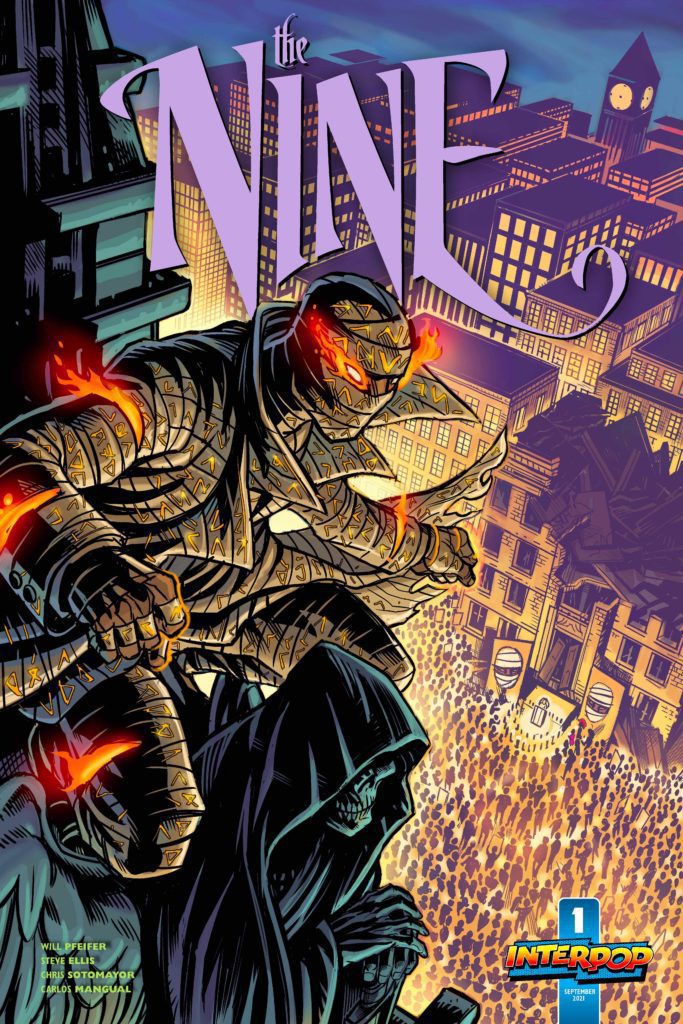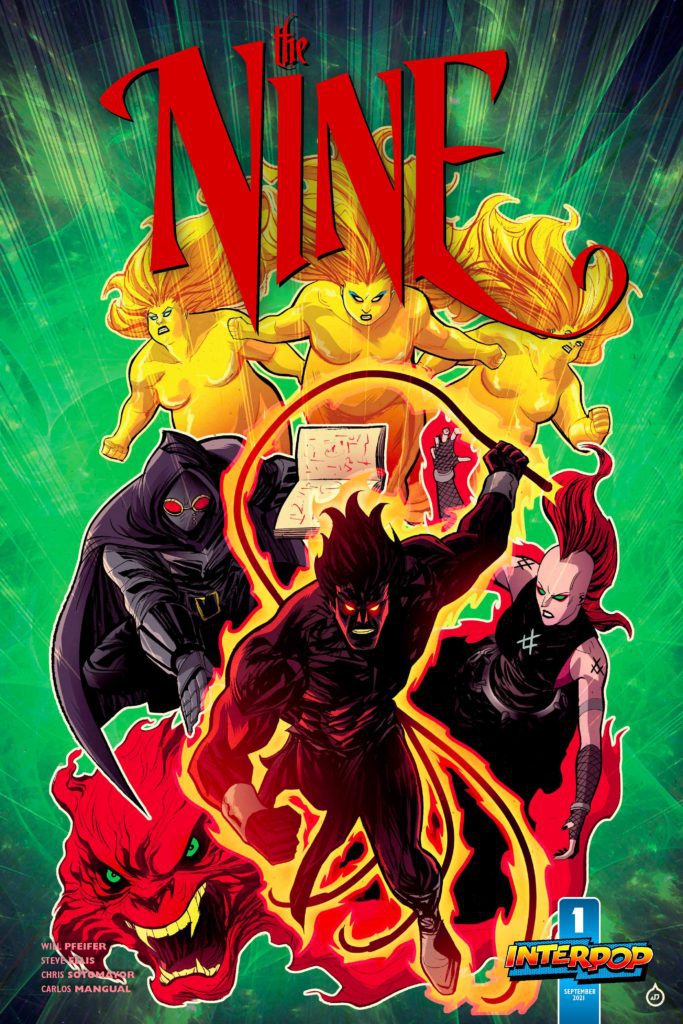 9/15 — Release of The Nine #1 (NFT* Unlimited Edition) with main cover (Steve Ellis)

9/22 — Release of first part of the issue for free & NFT Variant Cover 1 (Klaus Janson & Alex Sinclair)
9/29 — Release of second part of the issue for free & NFT Variant Cover 2 (Juan Doe)
10/6: Release of third part of the issue for free & NFT Variant Cover 3 (Lynne Yoshii)
Note that by purchasing the NFT variant cover, the buyer receives the full issue as well. Buyers also have the ability to vote on story decisions within InterPop's Emergents Universe.
---
Are you going to check out THE NINE? Sound off in the comments!
*InterPop sells their Emergents Universe comics (and limited variant covers) as NFTs, and also offers free-to-read versions of the stories that are accessible to anyone and don't require any purchase. Issues will first be sold as NFTs and then in the following weeks will be released in segments as free-to-read stories. All of InterPop's comics are available to purchase and read on https://interpopcomics.com/home. 
InterPop is part of the Tezos network, which is a Proof of Stake network that consumes over two million times less energy than Proof of Work networks and is constantly updating to lower its carbon footprint.