THE ABYSS #4 is out now at interpopcomics.com, and Monkeys Fighting Robots has an exclusive three-page preview of the debut issue, courtesy of InterPop!
About the book:
A corrupt king with devastating powers, sinister siblings from beyond the grave, and a criminal cult leader–all this and more await readers of THE ABYSS! The Red King will shock and terrify you as the origins of this fallen acolyte are revealed. Meet the team of mighty Emergents who first defeated him and his three deathly daughters! The Abyss used his infamous mind control to help seal away the Red King last time, but can he muster the strength to do it again? As robotic villain Daddy-2.0 threatens to resurrect the Red King and take over the masses, can the Abyss and his team protect Culverton from the combined power of these two evil forces? Heroes will clash and terrible sacrifices will be made in THE ABYSS #4!
The series is by writer John Rozum, artist Cliff Richards, colorist Chris Sotomayor, and letterer Carlos Mangual. The main cover is by Richards and Sotomayor; there is also a variant cover available by Miguel Sepulveda with Alex Sinclair.
Check out our preview of THE ABYSS #4 right here: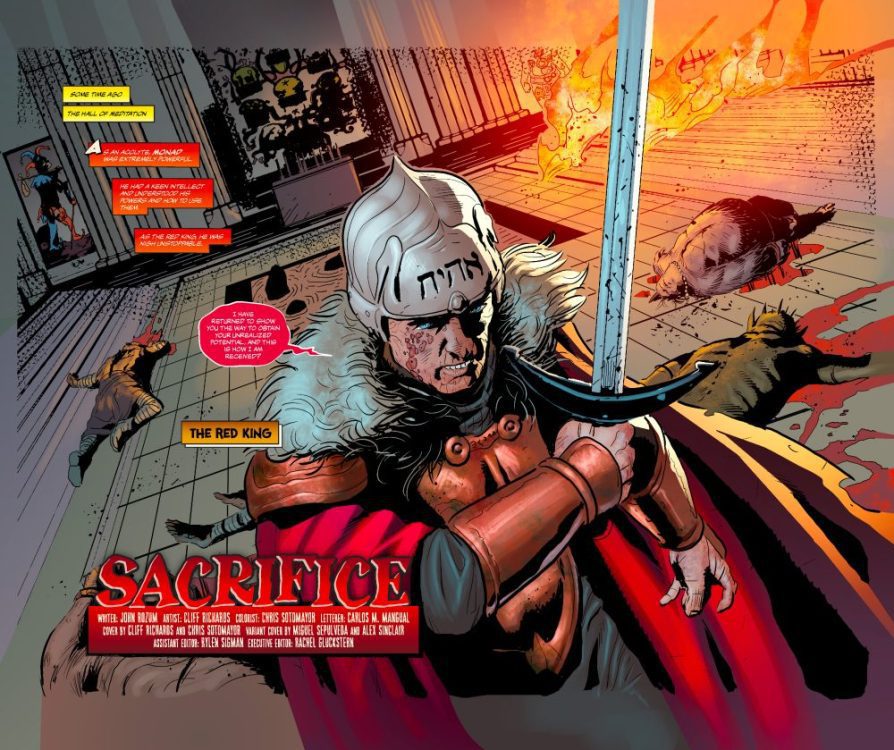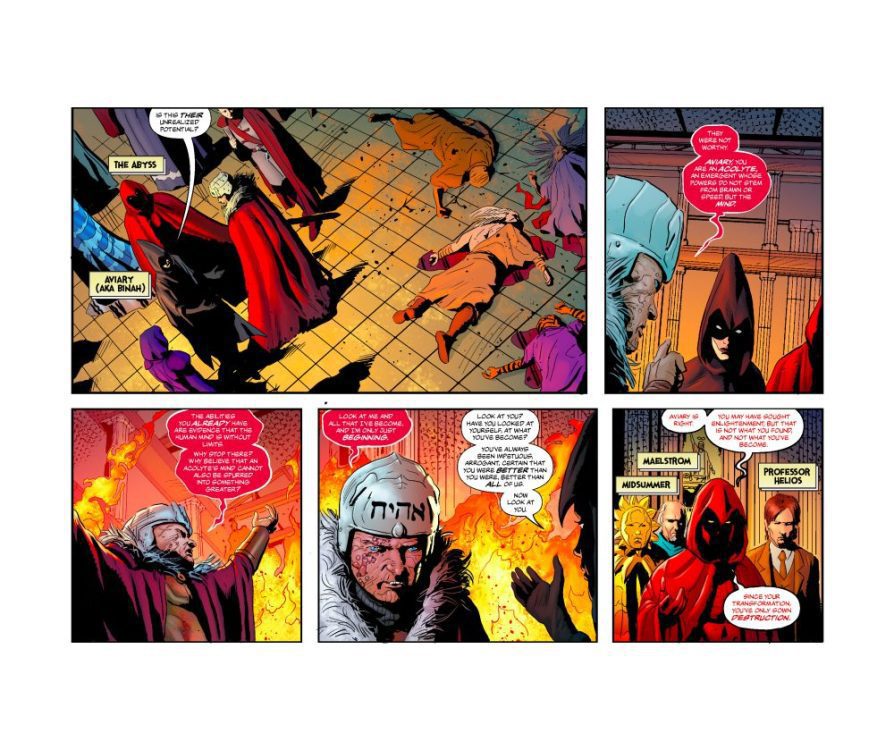 ---
Are you reading any of InterPop's offerings? Sound off in the comments!