GIANT-SIZE AMAZING SPIDER-MAN: CHAMELEON CONSPIRACY #1 hits your local comic book store June 30th, but thanks to Marvel Comics, Monkeys Fighting Robots has an exclusive 4-page preview for you.
About the issue:
The epic conclusion of THE CHAMELEON CONSPIRACY! If you thought the end of "King's Ransom" shook Spider-Man to the core, you better think again as this ending will level things up.
The issue is by writers Nick Spencer and Ed Brisson, and pencilers Marcelo Ferreira, Carlos Gómez, Zé Carlos, and Ig Guara. The team of inkers and colorists who worked on the issue are listed in the credits page below; the letters are by Joe Caramagna.
Marvel just announced this week that Spencer's run on AMAZING SPIDER-MAN will come to a close this September with issue #74. The writer has been on the title for over three years, and he will be passing the title on to the writing team of Kelly Thompson, Saladin Ahmed, Cody Ziglar, Patrick Gleason, and Zeb Wells.
Check out the GIANT-SIZE AMAZING SPIDER-MAN: CHAMELEON CONSPIRACY #1 preview below: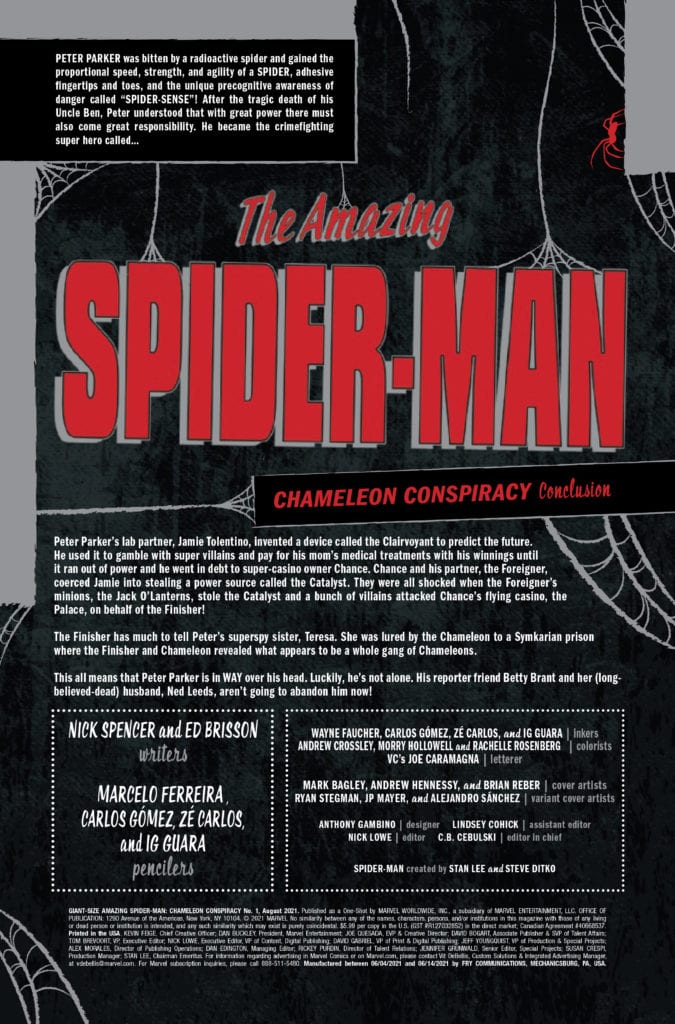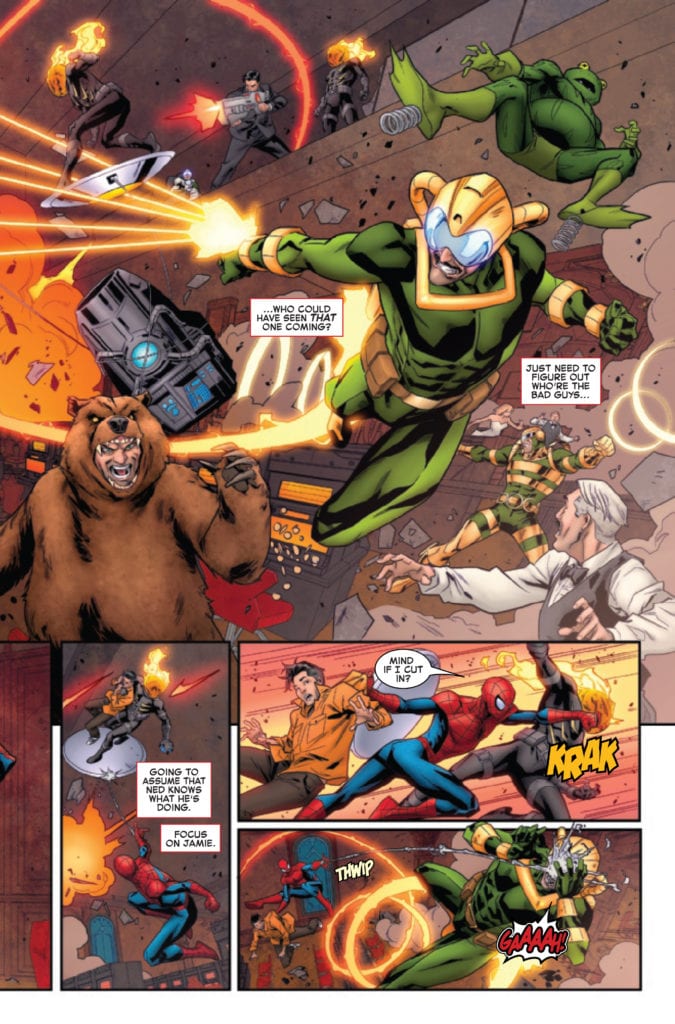 ---
Have you been reading Nick Spencer's AMAZING SPIDER-MAN run? Who's your favorite Spider-Man writer? Sound off in the comments!