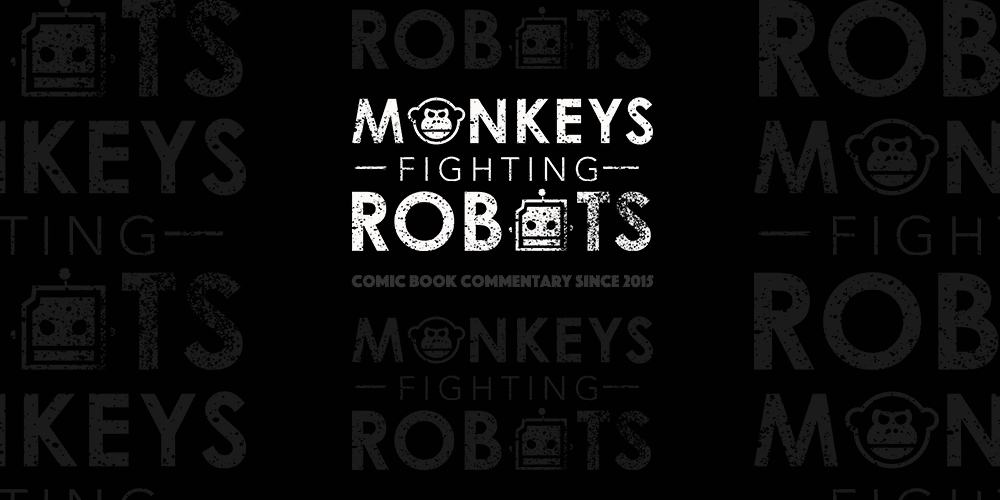 Karl Urban, who plays Skurge in 'Thor: Ragnarok' spoke with Monkeys Fighting Robots in Miami about director Taikia Waititi, the best part of working for Marvel Studios, the possibility of a female Thor film, the power of Judge Dredd, and Star Wars aspirations.
Watch the interview below, and check out our 'Thor: Ragnarok' review:
'Thor: Ragnarok' is a fun colorful explosion, can you talk about what Taika Waititi brought to the table?
KARL URBAN: You've got to give credit to Marvel because they've hired a director who has a real comedic sensibility that was grounded in films like 'What We Do In the Shadows' and 'Hunt For the Wilderpeople.' And then they actually let him do his job. And that's kind of been an easy thing at times because you know a lot of what he likes to do is improvisational sort of stuff. So to have the confidence to go with the flow and be open to all of the possibilities that could be. Again, full credit to Marvel, Taiki's brilliant what he does. Very very quick wonderful comedic sensibility and he provides an environment for his actors that you feel you know really sort of comfortable to just try to anything.
From the onset videos, it looked like the cast and crew had a lot of fun. What was the best part of your filming schedule?
KARL URBAN: The best part of my filming schedule was probably working with Cate Blanchett. I think that's one of the main reasons why I decided to take this movie. We had worked together on 'Lord Of The Rings' but never really shared any scenes together. So when I read the script and saw that I was going to be working with her I was like where do I sign. You know it's like going and getting a masterclass every day.
You have worked on several big-budget sci-fi fantasy films. What's the biggest difference working with Marvel?
KARL URBAN: The biggest difference when working with Marvel, well I don't know because fundamentally the process is the same but I have to say with Marvel there's a real sense of inclusion and collaboration. They certainly made me feel very very welcome and like part of the family. What I appreciated most about Marvel was how they foster the creativity and they hire people to do their jobs and let them do it. This movie is a direct result of that.
Do you think fans could handle a female Thor film?
KARL URBAN: I think it's time. I think it's well overdue. Absolutely, yeah, I'd like to see that movie. Why not.
KARL URBAN: I actually never read the comics and sort of my first introduction to the whole Marvel world was with John Favreau's Iron Man movies and I've taken my kids to every one of them since.
What is it with your portrayal of Judge Dredd that resonates with fans, because it's something special.
KARL URBAN: There is, there definitely is and I'm really amazed at the longevity and the popularity of the character of Dredd, and in particular that movie. You know it was pretty clear that when it came out there was just the lack of awareness. Nobody knew that the movie was coming out. And what's been kind of bittersweet subsequently is to see how it's kind of grown and achieved this cult-like status. And I would I'd love to make another one. I really really would. So, we'll see. I know that Rebellion is in the process of developing a TV series and I've said to them listen if you guys write a good character and the character Dredd has a function and a purpose. I'd love to come back and give more of what the fans want.
Your resume includes 'Lord of the Rings,' 'Star Trek,' 'Dredd,' and now 'Thor.' Do you see a Star Wars film on your horizon?
KARL URBAN: That would be a bit greedy, wouldn't it? It would be greedy. I tell you what, I took my kid to the set of 'The Force Awakens,' and we were blown away. It was so surreal walking into the Millennium Falcon, that was like walking into your childhood. I don't know. Never say never.
---
What do you think of Urban's remarks? Do you want to see a female Thor film? Comment below.
About 'Thor: Ragnarok':
Thor's world is about to explode in Marvel's Thor: Ragnarok. His devious brother, Loki, has taken over Asgard, the powerful Hela has emerged to steal the throne for herself and Thor is imprisoned on the other side of the universe. To escape captivity and save his home from imminent destruction, Thor must first win a deadly alien contest by defeating his former ally and fellow Avengers… The Incredible Hulk!
'Thor: Ragnarok' stars Chris Hemsworth, Tom Hiddleston, Idris Elba, Cate Blanchett, Jeff Goldblum, Tessa Thompson, Karl Urban, Mark Ruffalo, and Sir Anthony Hopkins. Taika Waititi directs with Kevin Feige producing the film.
'Thor: Ragnarok' will destroy the universe on November 3.