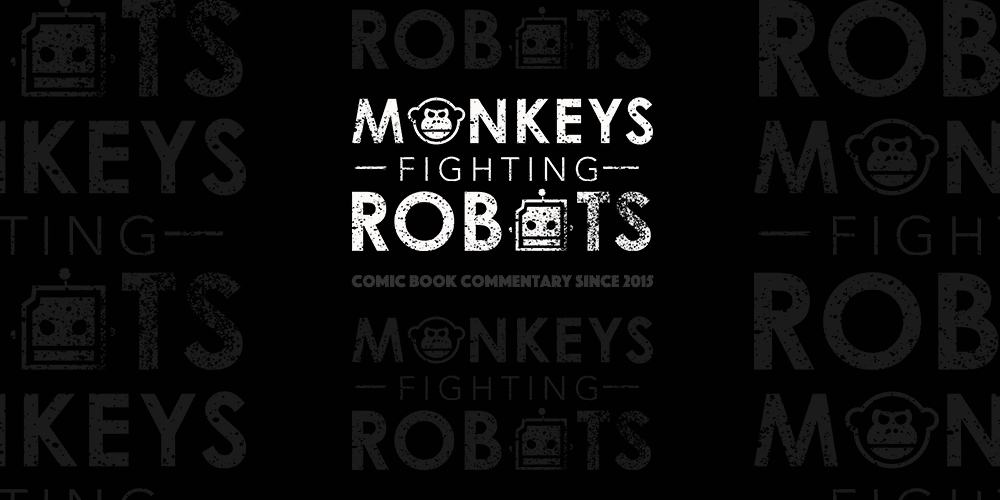 This series is NORMALLY brief, semi-comedic review of the CW superhero shows. You can check out last week's review post here. However, since last week was the CW's second all-series crossover event, this review post is special. We're treating "Crisis on Earth-X" like a film, and discussing all 4 episodes at once. BEWARE OF INCOMING SPOILERS!!
CW unites all its heroes once again for a full-network crossover. 'CRISIS ON EARTH-X' is the second occasion where the CW uses all four of its superhero programs to tell a single story. It's tough to juggle all those characters, and not every hero got equal play. However, the event managed to get some great beats out of several key players – including saying goodbye to a major player. 'CRISIS ON EARTH-X' is nothing if not a fun excuse to get all the heroes together for a fight.
The premise for the crossover is short and sweet – superheroes fighting alternate reality Nazis. While all the heroes get together for the Allen-West Wedding, the service is cut short by a gaggle of alt-reality villains. Led by an evil Supergirl and Green Arrow, along with Reverse-Flash, these Nazis want to take down all opposition. Our heroes need to take down the new Reich to protect the multiverse from their evil Nazi ways.
As a broad conflict, and as a way to bring everyone together, 'CRISIS ON EARTH-X' works well. It's a fairly simple set-up, but there's nothing wrong with superheroes punching Nazis. The focus on fighting their evil equals makes for exciting television, particularly with SUPERGIRL and ARROW. While the Nazi Kara-Oliver marriage is dull, and nearly asks the viewer to sympathize with the Archer Führer, seeing the Oliver vs Oliver/Kara vs Kara fights were exhilarating.
It was also great to see Iris West and Felicity Smoak get some action. As the brides of superheroes, these two don't always get a lot of action. But 'CRISIS ON EARTH-X' gives them compelling action as well as an emotional core to the event. It's especially good because the emotional notes get a bit old – Iris loves Barry, Felicity hates marriage, rinse & repeat. By giving the two non-heroes some action sequences – notably crawling through the vents DIE HARD style – it keeps everyone in the action for a solid superhero story.
Unfortunately, Flash gets the short end of the crossover stick. Obviously the Allen-West wedding is lovely, and makes for a heartwarming TV event. Beyond getting married, though, Barry doesn't have a compelling storyline. Once the wedding gets crashed in Part 1, Barry's just a masked face in the crowd. He doesn't even get a fun evil doppleganger! The wedding is lovely, but it's only a bookend for the event. It's a shame that such a huge, emotional event gets cheated out of its full effect. THE FLASH was really left out of the juicier parts of the crossover.
By far the biggest reveal of "Crisis on Earth-X" was the death of Martin Stein. It was reported in October that the older half of Firestorm would be departing DC's LEGENDS OF TOMORROW. As a critic who knew the news, it was hard not to see the departure as predictable, almost formulaic television. As a viewer, Garber's departure was touching, especially as his death was coupled with his fatherly relationship with Jefferson. Especially since the second biggest LEGENDS storyline was White Canary's one-night stand with Alex Danvers, it was an important plot line.
There were also several fun cameos in the event. We got another appearance from Leonard "Leo" Snart, a.k.a. Captain Cold (Wentworth Miller). The Earth-X Snart played hero once more, this time along with his superhero husband Ray "The Ray" Terrill (Russell Tovey). We also got several twists on familiar SUPERGIRL characters, including Guardian, Winn, and even Red Tornado. We also got a crazy return of Tom Merlyn as Earth-X Prometheus, and even if it only lasted a few minutes, it was crazy to see him return to the CW. One of the biggest draws of these big events are the Easter eggs, and 'CRISIS ON EARTH-X' certainly delivered.
Overall, 'CRISIS ON EARTH-X' was a solid two hours of Nazi-fighting fun. The wedding didn't really play out that much, but it was sweet to see it happen nonetheless. The various storylines weren't all strong, but enough was that the event had a natural and exciting flow. Not to mention we got White Canary's great one-liner to Alex, asking "how's your butt?" 'CRISIS ON EARTH-X' is exactly what fans expected and deserved. The only question left is how they'll rope in RIVERDALE come the crossover event next season.
What did you think of the event? What episode did you think won the week? Let us know in the comments below!