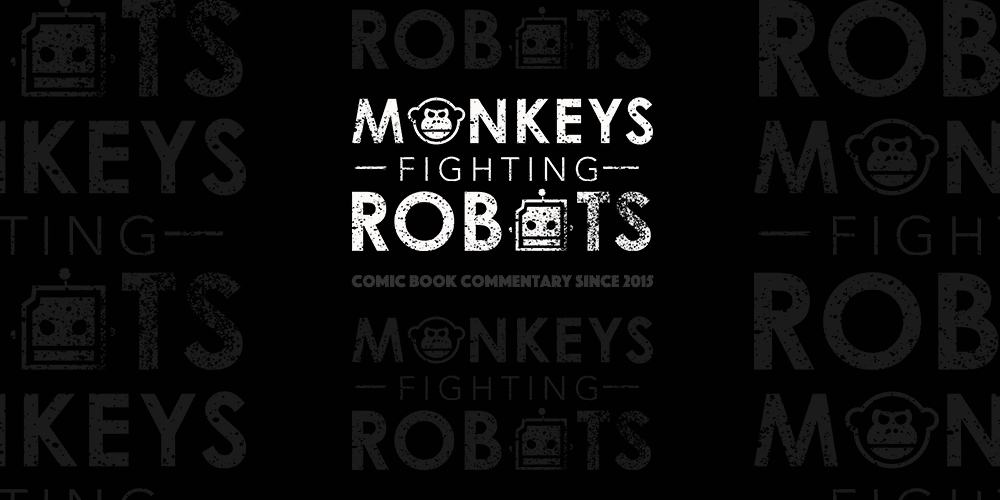 Batgirl #18 is in stores December 27th, and Monkeys Fighting Robots has your exclusive first-look at the book courtesy of DC Comics.
The issue, entitled "White Elephant", is a standalone story, perfect for fans of the series and newcomers alike.
The preview shows Barbara Gordon getting ready for her company holiday party and taking a brief break to beat up Burnside's latest costumed rogue. But this isn't the only action Batgirl will see this issue. The Clown Princess of Crime is also in town, throwing a wrench in Babs' plans for a night out.
Check out the first four pages of the book, plus its two covers, right here:
About the issue:
It's the holiday season in Burnside, and everyone is getting into the spirit…including Harley Quinn! After the maid of mischief infects Barbara Gordon's company party with a killer virus, Batgirl must embark on a wild-goose chase around the city to find a cure. The clock's ticking—will our hero save the day in time?
Batgirl #18 is written by Hope Larson, with art by Sami Basri, colors by Jessica Kholinne, and letters by Deron Bennett. Covers are by Dan Mora and Joshua Middleton.
---
With the "Rebirth" era officially coming to a close, what's been your favorite DC title of late? Let us know in the comments!