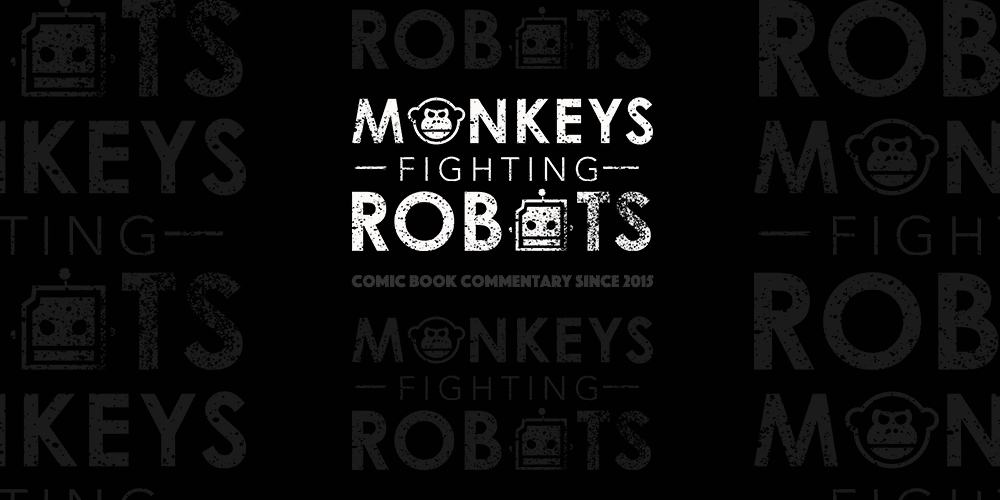 He is an alumnus of Florida State University, served in the Army, a comic book creator, launched his own publishing companies and directs and produces his own movies. Impressed yet? You should be. His name is Bill Black and he has been doing it since 1969.
Black graduated from FSU with a degree in advertising design. After serving our country, he began his career illustrating horror stories for Warren Publishing (Creepy and Eerie). That same year, 1969, he started his first company, Paragon Publications. In 1982, that company evolved into his mainstay, when he inaugurated AC Comics. At the time, AC was one of only five independent comics publishers around to start the indie movement, but is the only one still operating today.
"I had always been drawing," Black said. "I started in high school and continued through college and in the Army. My superiors in the Army allowed me to continue drawing after hours and I would send my illustrations to Warren, out of New York City. Their editor at the time liked what I was doing and told me to contact him when I was done serving. He stayed true to his word, hired me and gave me my first job in comics."
His first major comic book project was to bring back Captain Marvel, who had been out of commission for roughly 15 years. While still in the Army, Black convinced his boss to purchase a printing press. He then dished out 500 copies for his first Paragon Fanzine, spotlighting a revival of the Golden-Age version of Captain Marvel. Returning to civilian life, he then sought aid from fanzine publisher Martin L. Greim, who cautioned him not to release the book because, though the character was defunct, the publisher that held rights was still in business. Reluctantly, he destroyed all but a few copies and it was never released.
He was handling his duties as editor of Paragon while juggling work with a film production company in Central Florida when he was informed, the film company, which was his livelihood, would be going out of business. He had two weeks to figure out what he was going to do with his life.
"I was crying the blues to a guy at a print shop and he told me he could help me out by setting me up with a web printer," Black said. "I then was encouraged by David Scroggy of Pacific Comics, the very-first indie publisher, to join the movement. So, in October of 1982, AC Comics was born. In January of 1983, I put out a continuation of what I had been working on at Paragon, a series of comics called, Bill Black's Fun Comics. AC has published monthly ever since."
Shortly thereafter, it was obviously proving difficult to produce one book a month because, at the time, Black was writing, drawing, penciling, lettering, coloring and publishing all the books.
He needed a staff to keep AC going.
"Around the same time in launching AC, I was doing covers for Charlton Comics as well," Black said. "I was offered a lot of material that they were looking to shed. Specifically, Charlton Bullseye, which were various stories done by budding creators on Charlton characters. Naturally, I agreed to take them on and signed a contract that gave me license to their characters. I then got up with all the Bullseye writers and artists and formed the talent base for AC."
He is indeed prolific as he is way ahead of the curve, having created the historically very first all-female superhero team, called Femforce, which he considers to be his greatest accomplishment.
"I started that team in 1984 and it is still in publication today," Black celebrated. "It will be my legacy long after I am gone. My favorite character in that series is Synn, a character from back in my Paragon days."
Black has also returned to his love of making films. He grew up a fan of old monster movies, action cliffhanger serials and black-and-white TV shows, all of which played a part in inspiring him to become a filmmaker. He quotes Frank Zappa as his inspiration for his studio, Nightveil Media, in which he defined art as, "Making something out of nothing and selling it!". He has made a number of live-action films based on his comic book characters, fulfilling a lifelong dream. For Black, it isn't about making the next Star Wars, rather, it is about making entertaining films, while having fun doing it.
"At some point I told myself I had to decide what I was going to do, make comics or make films," Black said. "I had been doing both since high school and figured later in life that I could maybe juggle both. When I started AC Comics, a lot of women would come to conventions dressed as my Femforce characters. Mary Capps stood out because she had cosplayed as both as both Nightveil and The Blue Bulleteer. That was a driving factor in helping me decide, having a beautiful woman in in those costumes launched my first film effort."
The birth of digital video made film making relatively inexpensive. He has now released over 30 movies, most based on some of his favorite comics characters that he has created, including, but not limited to: Nightveil, The Blue Bulleteer, Stormy Tempest, Garganta and Nyoka The Jungle Girl.
"Nightveil: Witch War was the first movie I ever made," Black said. "It was also the worst movie I've ever made. So naturally, it's also my best-selling movie (laughs). My latest project, Shadow Slayer, is a testament as to how I've improved as a film maker."
[embedyt] https://www.youtube.com/watch?v=Ab0NOgPMOFo[/embedyt]
You can keep up with news on Black's comics and movies via his Official Facebook Page.
Before you leave, check out this great piece on the history of Warren Publishing, Black's first gig in comics.