EDGEWORLD #7 hits the internet February 14th, but thanks to ComiXology Originals, Monkeys Fighting Robots has an exclusive five-page preview for you.
About the series:
On the edge of known space, on the backwater, frontier planet of Pala, magistrate Killian Jess, and native Palan Cheela fight to protect a planet, and people, the rest of the galaxy has forgotten. Battling military occupation, alien invasions, otherworldly infestations, drug running, gang violence, black market traders, and the disastrous, ecological aftermath of a brutal, planet-wide war, they must learn to work together and collect any allies they can from the castoffs, misfits, and aliens occupying Pala, in order to save the world they love.
About EDGEWORLD #7:
Things come to a head between Cheela and Killian when a mysterious gunslinger comes to town. But is everything as it seems in this apparently open and shut case?
EDGEWORLD is by writer Chuck Austen and artist Patrick Olliffe, with colors by Lee Loughridge, and letters by Jodi Wynne. The main cover is by Olliffe and Loughridge.
The series is billed as a "far-future noir" perfect for fans of Saga.
Check out the EDGEWORLD #7 preview below: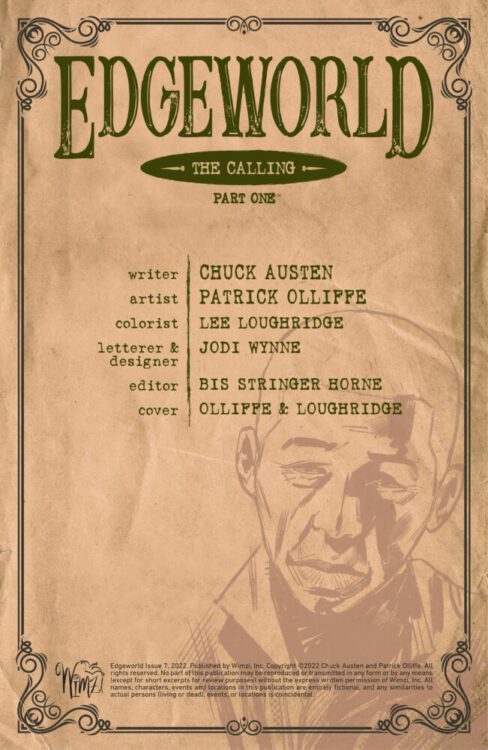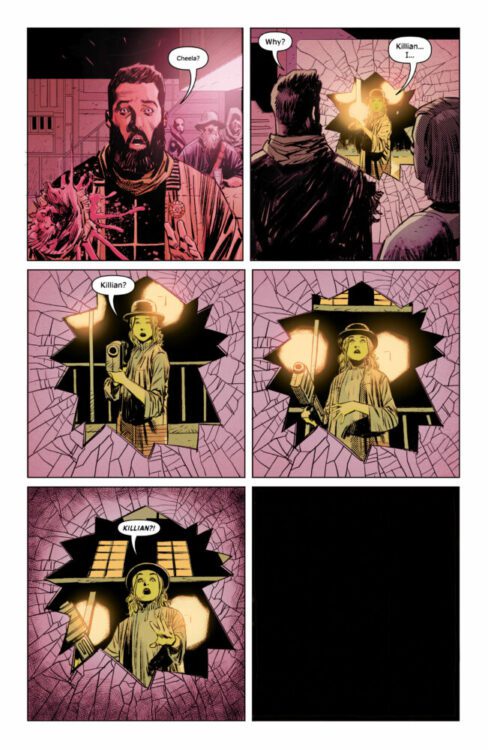 ---
Are you reading EDGEWORLD? Sound off in the comments!