YOUTH Season 2 #3 hits the internet June 1st, but thanks to comiXology, Monkeys Fighting Robots has an exclusive six-page preview for you.
Sex. Drugs. Liquor. Murder. Superpowers.
About YOUTH Season 2 #3:
One of the kids dies. One of the kids lives. Nothing is what it seems. The truth is revealed.
YOUTH Season 2 is by writer Curt Pires and artist Alex Diotto, with colors by Dee Cunniffe and letters by Micah Myers.
YOUTH is currently in development for Amazon Prime Video. It's part of the comiXology Originals line of exclusive digital content only available on comiXology and Kindle. These titles will be available as part of comiXology Unlimited, Kindle Unlimited and Prime Reading at release.
Check out the YOUTH Season 2 #3 preview below: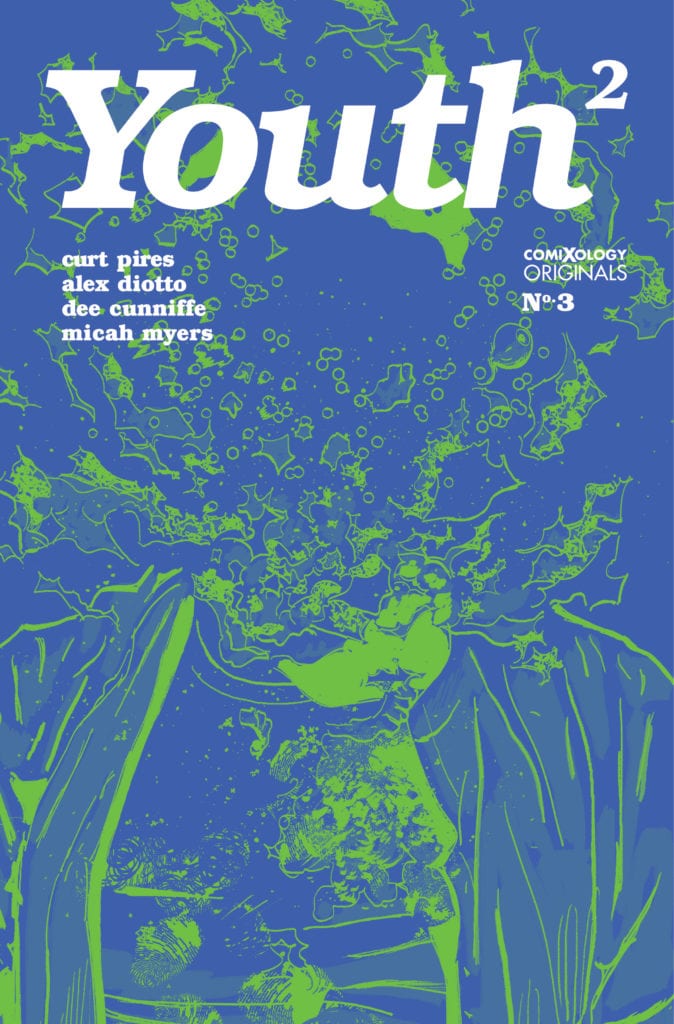 ---
Are you a fan of comiXology's YOUTH? Sound off in the comments!