.SELF #2 hits the internet December 7th, but thanks to comiXology, Monkeys Fighting Robots has an exclusive six-page preview for you.
About the series:
Nat's been stolen from, harassed, gotten beat up on her front lawn and had her car blown up with a mysterious stranger inside it. And things are about to get even worse. As the fallout from having the digital backup of herself stolen and spread around the world begins to chase her down, Nat will deal with corporate customer service and come face to face with the copies of herself to try and salvage what's left in the dumpster fire that is her life.
.SELF is by writer Christopher Sebela, artist Cara McGee, colorist Rebecca Nalty, and letterer Aditya Bidikar. The cover is by McGee.
Check out the .SELF #2 preview below: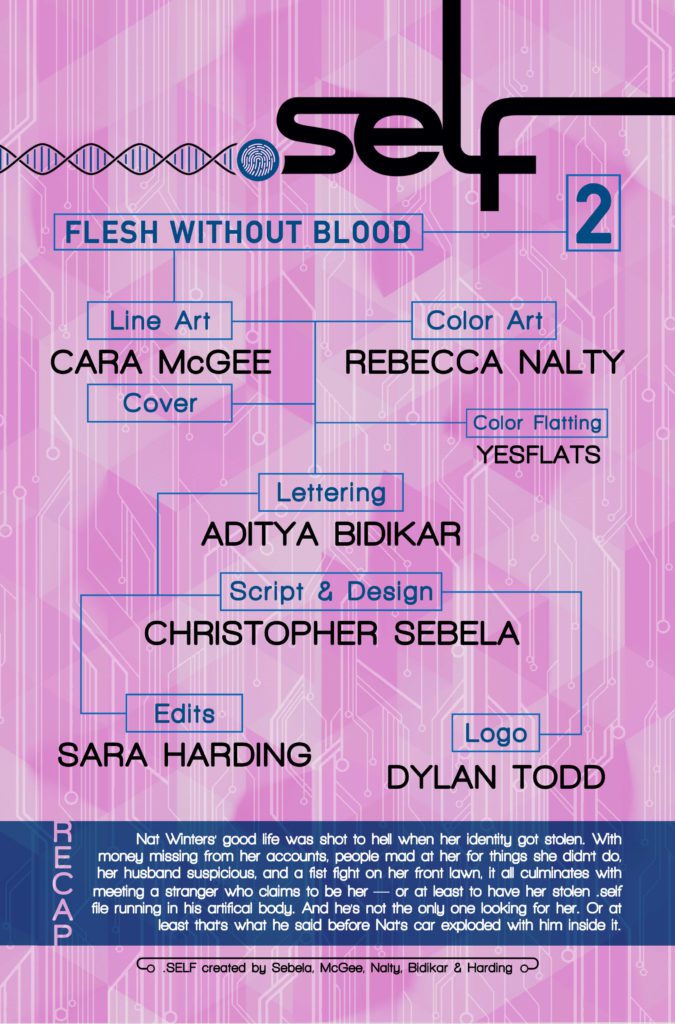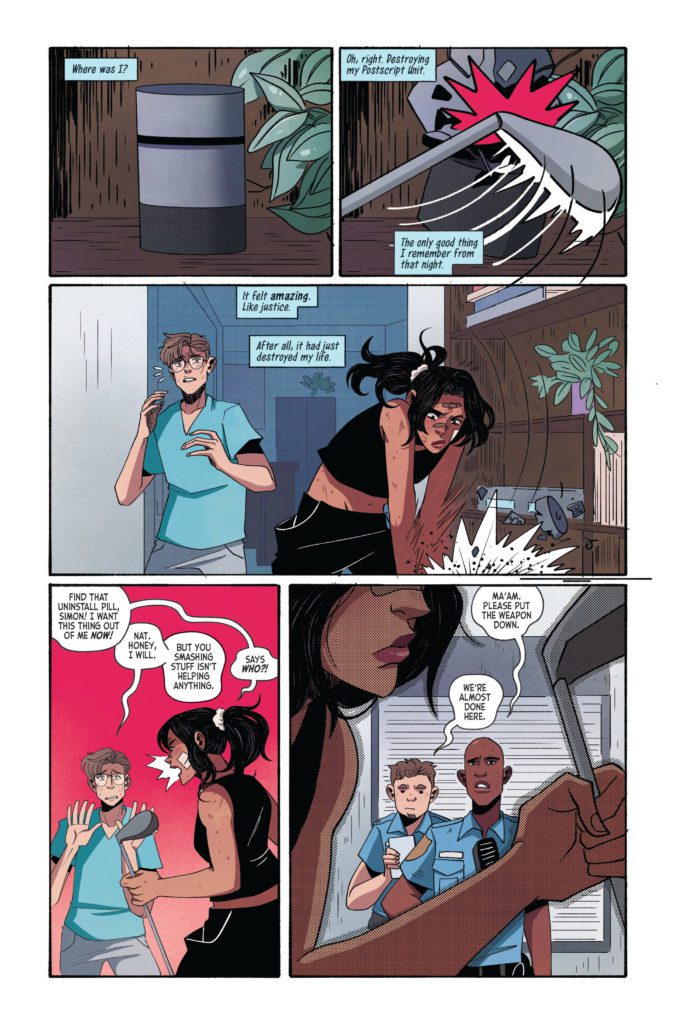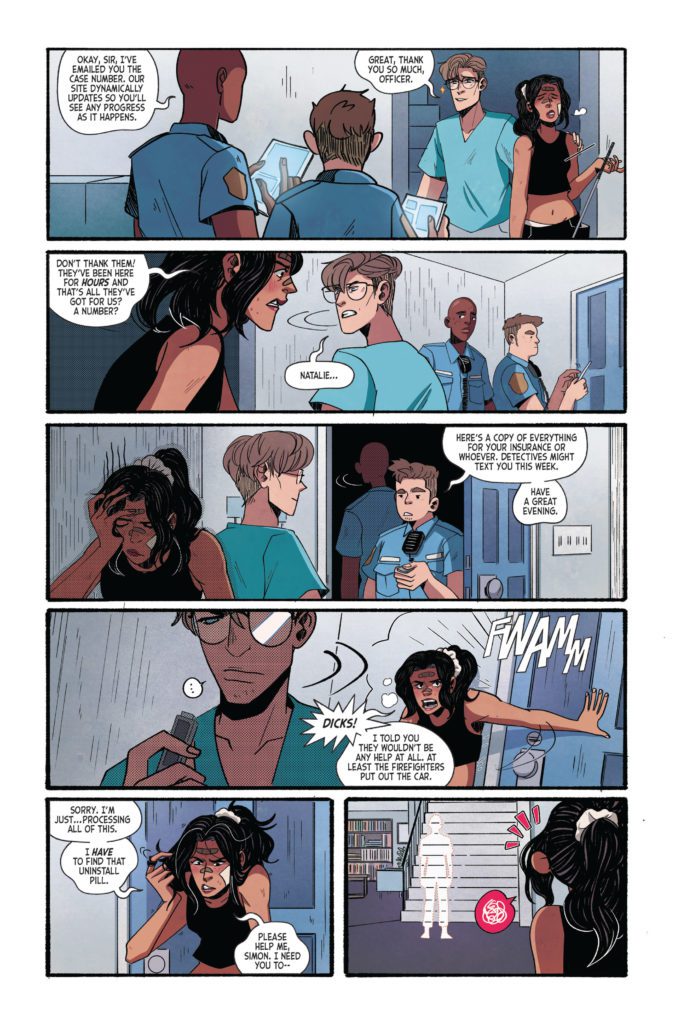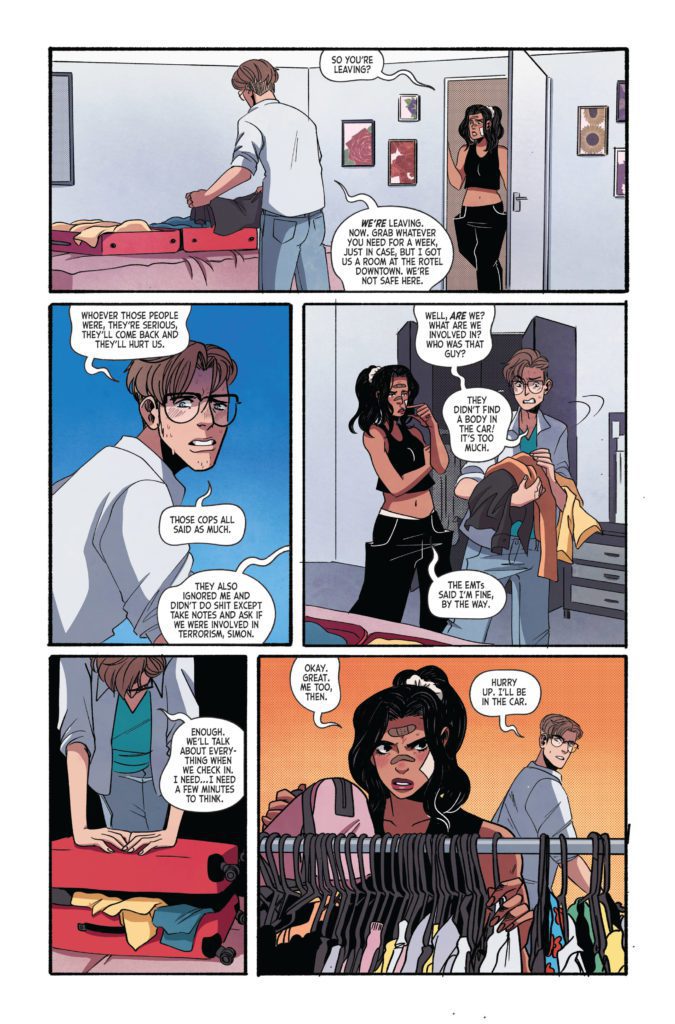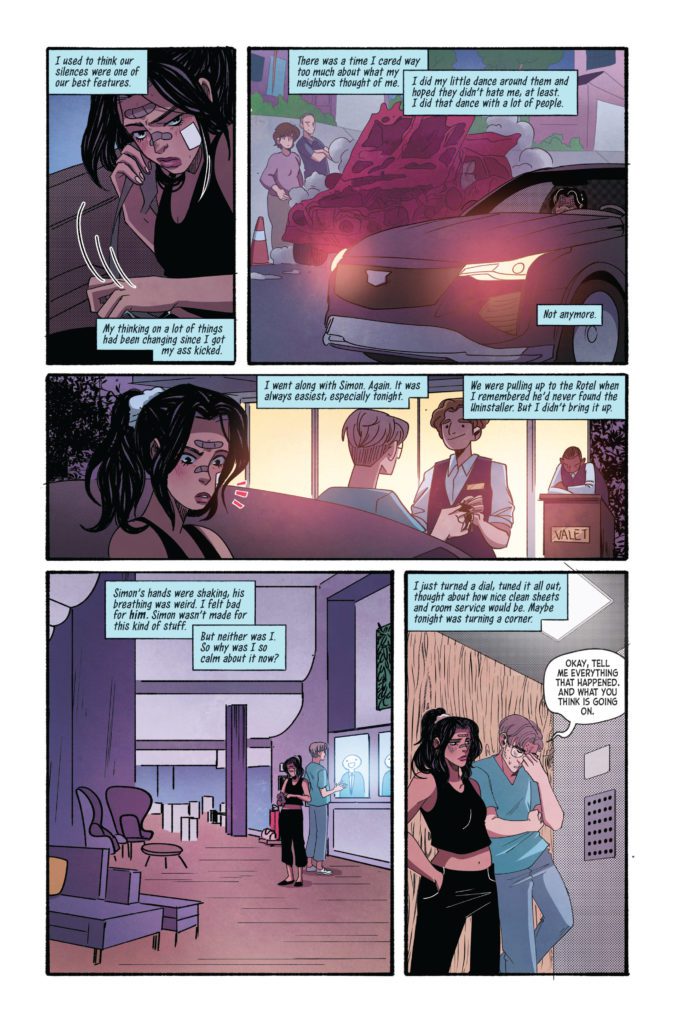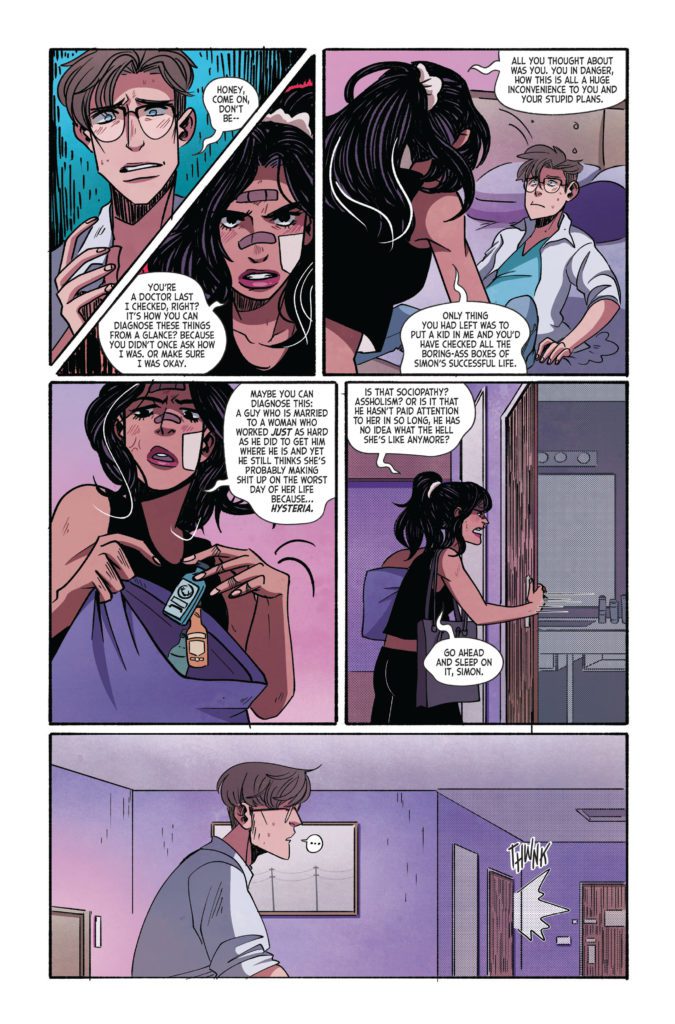 ---
What did you think of the first issue of .SELF? Sound off in the comments!