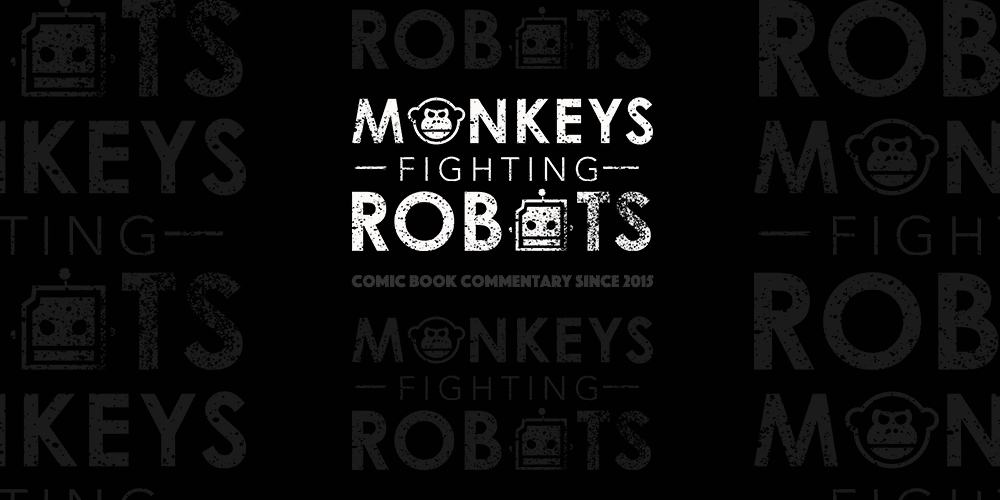 Welcome to the seventeenth episode of the Comic Show by Monkeys Fighting Robots! We have a double dose of Batman this week: the Bat-family learns of Bruce's engagement in Batman #33, and the Dark Nights tie-ins continue with Batman The Drowned. Then we review the first Black Hammer spin-off, Sherlock Frankenstein and the Legion of Evil, and have our first discussion on Manga and online webtoons with aficianado Brooke Thomas!
Buckle up, True Believers! Episode 17 of the COMIC SHOW by Monkeys Fighting Robots is here.
EPISODE BREAKDOWN:
05:04 – Batman #33 Review
Anthony – 3.8 Monkeys
Brooke – 3.5 Robots
17:05 – Batman The Drowned #1 Review
Anthony – 4 Monkeys
Brooke – 4 Robots
27:44 – Sherlock Frankenstein and the Legion of Evil #1 Review
Anthony – 3 Monkeys
Brooke – 2.5 Robots
33:00 – Top Manga & Webtoons for new readers to get into
Thank you for listening!
Do you want to be our FAN of the week? All you have to do is comment on this podcast to be eligible.
Do you have a question that you would like answered during the show? Email your questions to matt@popaxiom.com.
Reviews are greatly appreciated – How to Rate and Review a Podcast in iTunes