SAVE YOURSELF! #3 hits your local comic book store August 18th, but thanks to BOOM! Studios, Monkeys Fighting Robots has an exclusive five-page preview for you.
About the issue:
Even as Gigi is still reeling from the revelations about the Lovely Trio, she'll have to pull it together to rescue her brother Shawn! And the only place she can turn to for help is Mia and the Cosmic Federation, who will need Gigi if they ever hope to expose the truth about the Lovely Trio…
SAVE YOURSELF! #3 is by writer Bones Leopard and artists Kelly & Nichole Matthews, with letters by Jim Campbell. The main cover is by the Matthews, with the Magical Girl variant by acclaimed director and artist Stephanie Gonzaga.
"Perfect for fans who grew up loving magical girls and are ready to step up and save the world, no matter who they have to face"
Check out the SAVE YOURSELF! #3 preview below: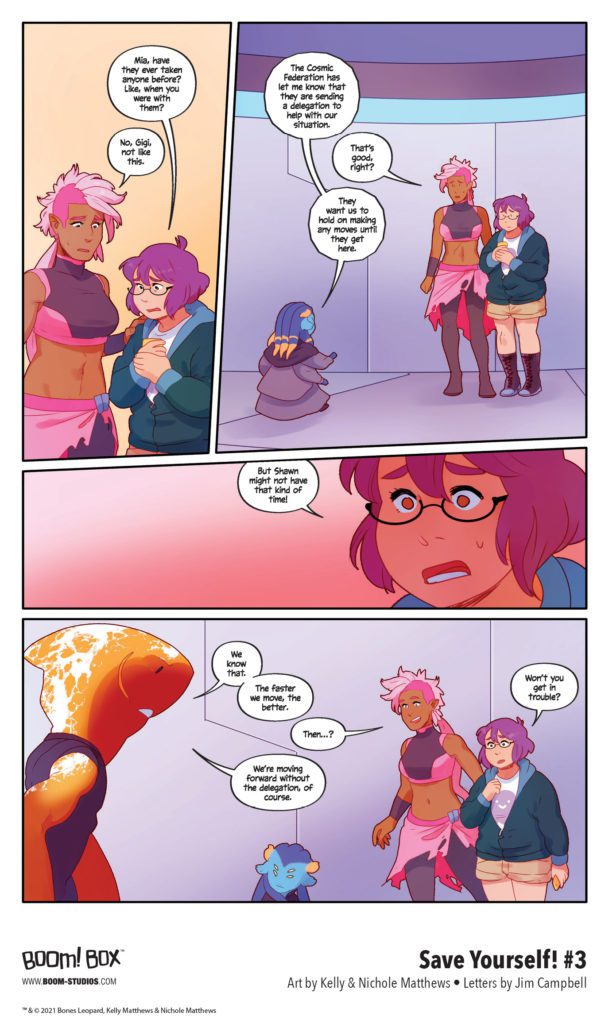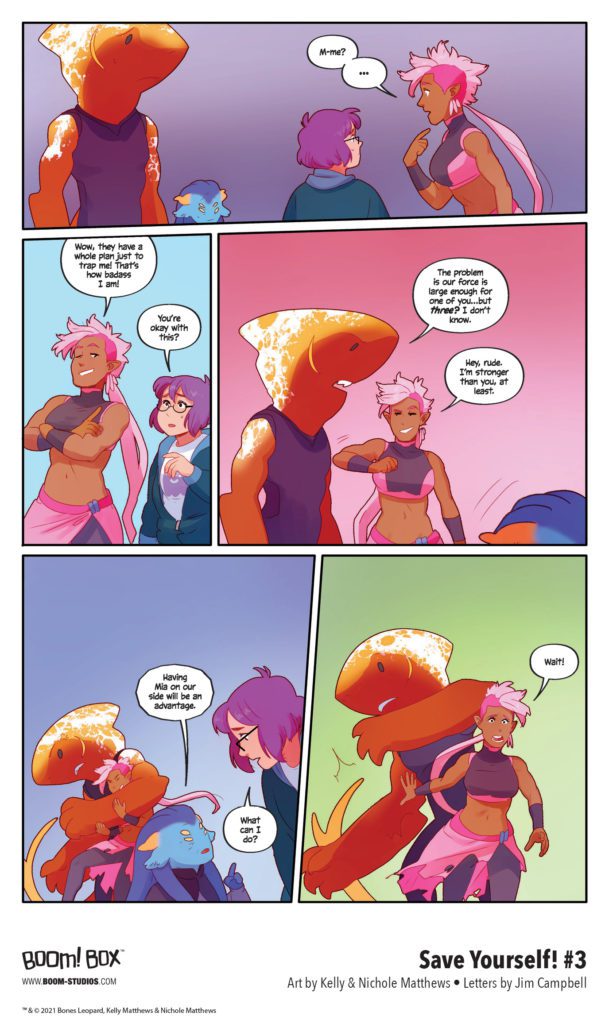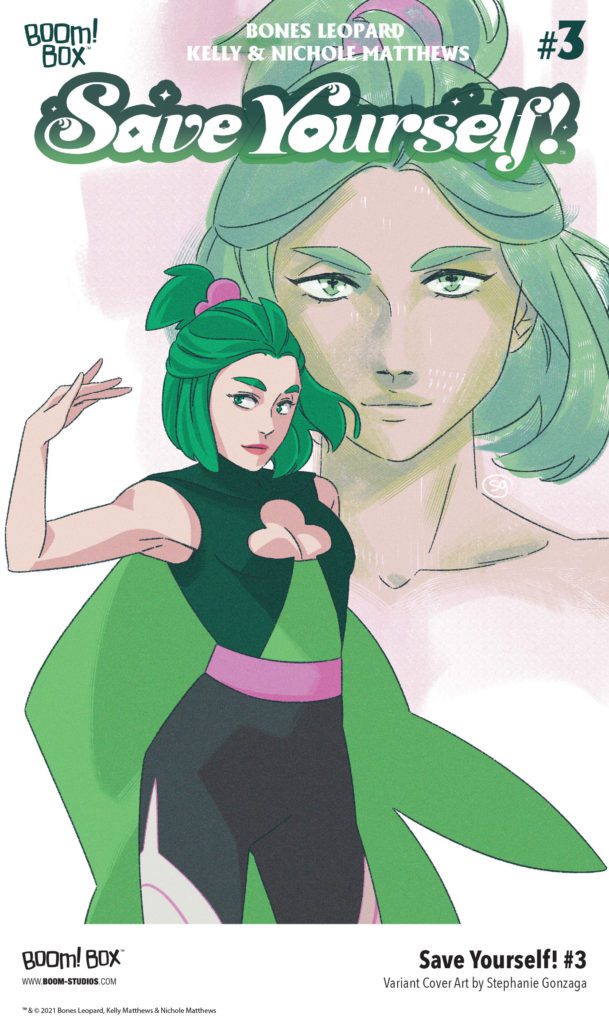 ---
Are you reading SAVE YOURSELF!? Sound off in the comments!