ORIGINS #3 hits your local comic book store January 13th, but thanks to BOOM! Studios, Monkeys Fighting Robots has an exclusive five-page preview for you.
About the issue:
Chloe and David have discovered a lost city, populated by the robot servants of long dead humanity. But now that they've encountered their first human being in over a century, will they help Chloe and David – or become their enemies?
ORIGINS #3 is by writer Clay McLeod Chapman and artist Jakub Rebelka, with colors by Patricio Delpeche, and letters by Jim Campbell.
BOOM! describes ORIGINS as "a stunning view of a future where humanity's last hope may be the person who brought about its destruction."
Check out the ORIGINS #3 preview below: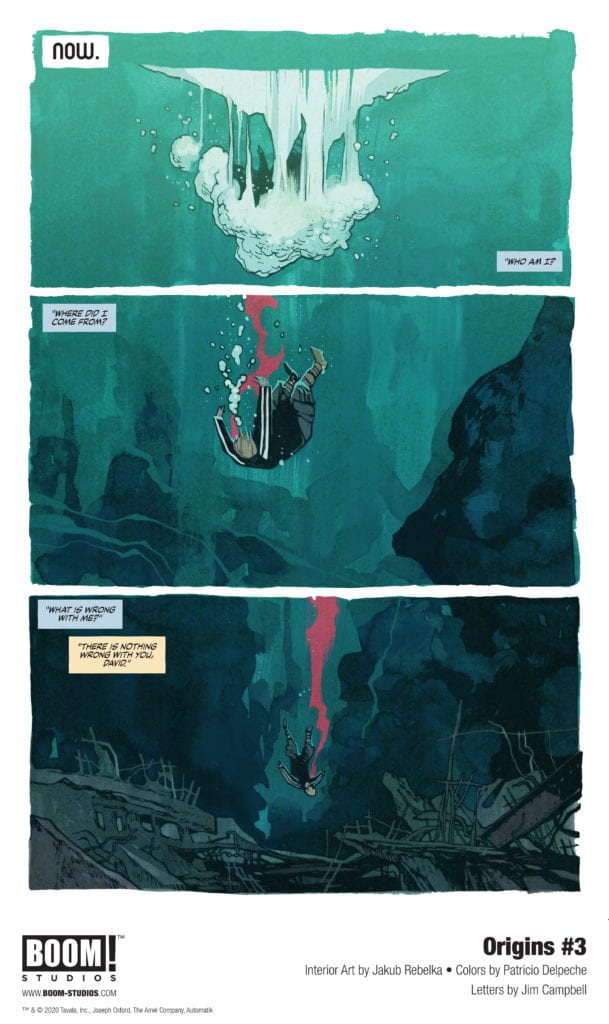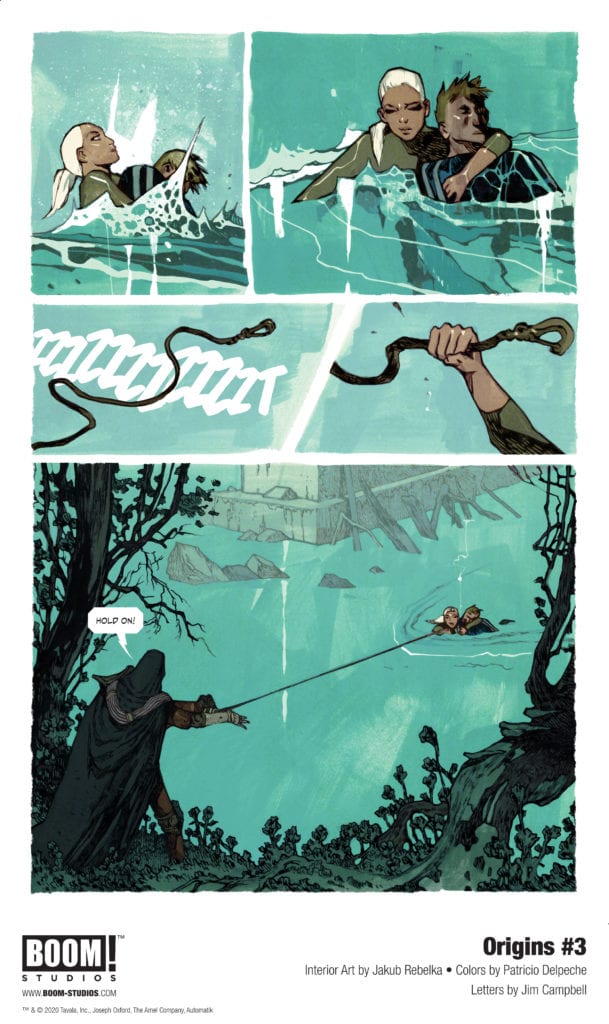 ---
Are you reading ORIGINS? Sound off in the comments!