ABBOTT: 1973 #3 hits your local comic book store March 17th, but thanks to BOOM! Studios, Monkeys Fighting Robots has an exclusive five-page preview for you.
About the issue:
The dark forces terrorizing Detroit have struck Elena Abbott where it hurts most…and
she's going to strike back. But even after pulling together an uneasy alliance with the
last people she expected, Abbott is about to learn her enemies are one step ahead of
her… and it might cost her the person she loves most.
ABBOTT: 1973 #3 is by writer Saladin Ahmed and artist Sami Kivelä, with colors by Mattia Iacono, and letters by Jim Campbell.
The five-issue series is a follow-up to 2018's ABBOTT, which took place in 1972.
Check out the ABBOTT: 1973 #3 preview below: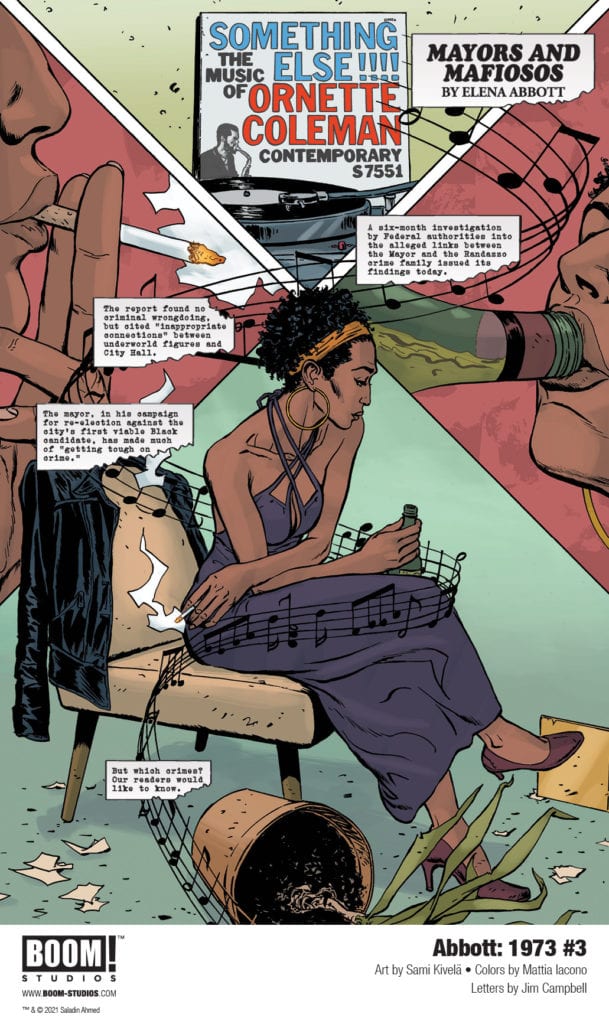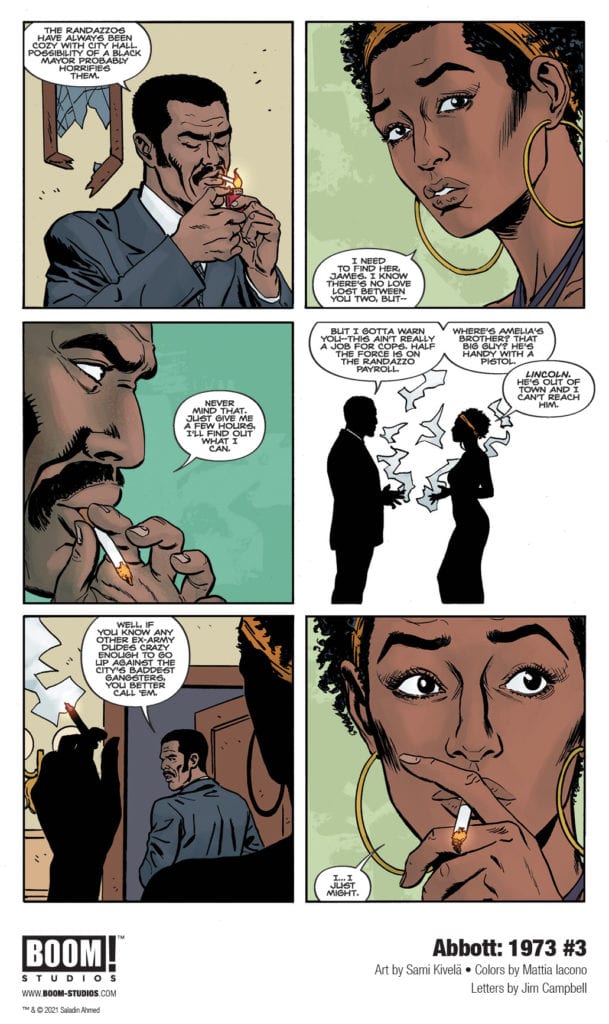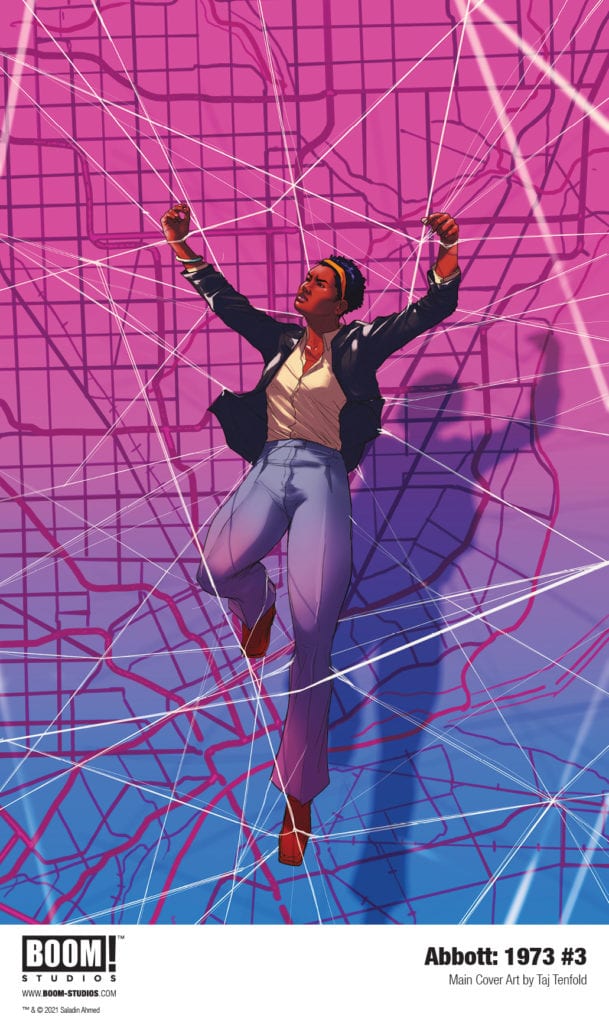 ---
Are you reading ABBOTT? Sound off in the comments!
"Readers can find ABBOTT VOL 1 available everywhere books are sold. In the uncertain social and political climate of 1972 Detroit, hard-nosed, chain-smoking tabloid reporter Elena Abbott investigates a series of grisly crimes that the police have ignored. Crimes she knows to be the work of dark occult forces. Forces that took her husband from her. Forces she has sworn to destroy."