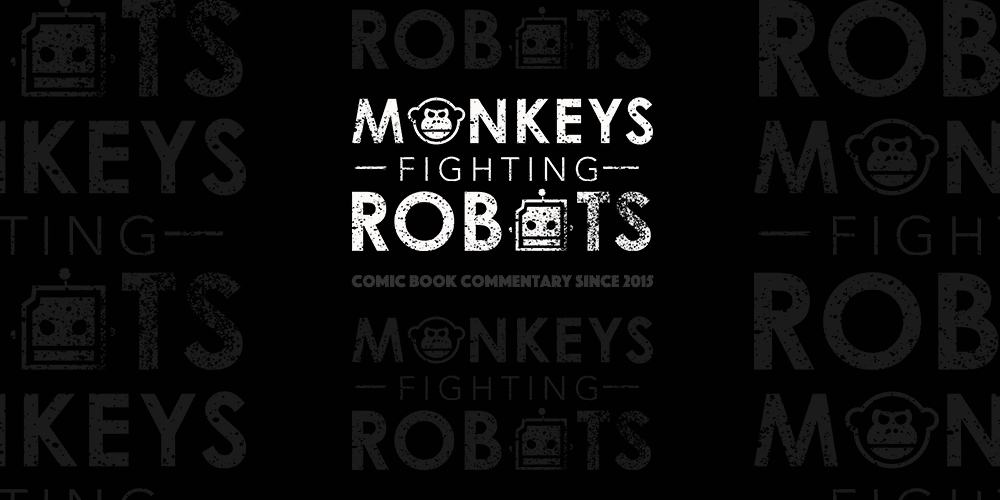 Bloodshot Salvation #12 is out this week, putting an end to this beautiful and action-packed story, and an end to Jeff Lemire's seminal run on Bloodshot.
Bloodshot is still in 4002 A.D. while Omen has captured his daughter back in the present day. Will Ray make it back in time to save her? And will he finally have his salvation?
Lemire has been writing Bloodshot for over three years and three titles. Through each one, one theme has persisted: redemption. Can Ray Garrison, a man turned into a killing machine, a man who can't remember the last time he wasn't somebody's puppet, go back to having a normal life? Can he be free of his past?
Salvation #12 isn't the end of Bloodshot's story. It doesn't wrap everything up with a nice little bow. But that's what makes this series – and most of Lemire's work – so special. It recognizes that life is messy and not always fulfilling. It feels real, despite all of the super soldiers, time travel, and over-the-top comic book violence. But on top of that gritty realism lies hope. And on that note, I'll say no more about the plot and allow you to enjoy this conclusion on your own.
Doug Braithwaite's art fits the aforementioned grit. This is a full-on action comic, full of blood, gore, and explosions, and Braithwaite brings the intensity to match it. It's brutal and raw; there's a double page splash in here that will make your jaw drop. Despite the deep, internal conflict that Lemire is writing about, Braithwaite (and every other artist that has worked on this book) doesn't let you forget that Bloodshot is first and foremost a war comic.
And on that note, huge props to Simon Bowland on lettering. In an issue like this, pacing is everything. You want to create a fast-paced experience for the reader, and Bowland's lettering does just that. His layout guides your eyes through action sequences in quick, fluid strokes.
Finally, Jordie Bellaire's colors are exactly what you expect them to be at this point in her career: outstanding. She captures the tone and intensity of a scene so well that you know exactly how you're supposed to feel as soon as you turn the page. It's her work on the last few pages, however, that steal the show, helping end this seminal run on the perfect note.
I had not only never read a Bloodshot comic before Bloodshot Reborn, I had never read a Valiant comic period. Jeff Lemire introduced me to this universe, and although he's saying goodbye, I'm here to stay. This has been a saga full of action and drama, of gore and sadness, and of hope. It was a wild ride, and one well worth taking.