WHERE STARSHIPS GO TO DIE #5 hits your local comic book store October 26th, but thanks to AfterShock Comics, Monkeys Fighting Robots has an exclusive four-page preview for you.
About the issue:
The survivors of the salvage crew finally discover the wreck of THE DEADALUS, Earth's first interstellar starship. They've also discovered the alien entity that crashed it into the ocean – a berserker probe that has judged humanity unworthy of space travel. As a World War threatens to break out on the surface, our heroes find themselves trying to prove to the entity that humankind is not only worthy of the stars, but of survival.
The series is by writer Mark Sable and artist Alberto Locatelli, with colors by Juancho!, and letters by Rob Steen. The main cover is by Jeremy Haun and Nick Filardi.
Check out our

WHERE STARSHIPS GO TO DIE #5

 preview below: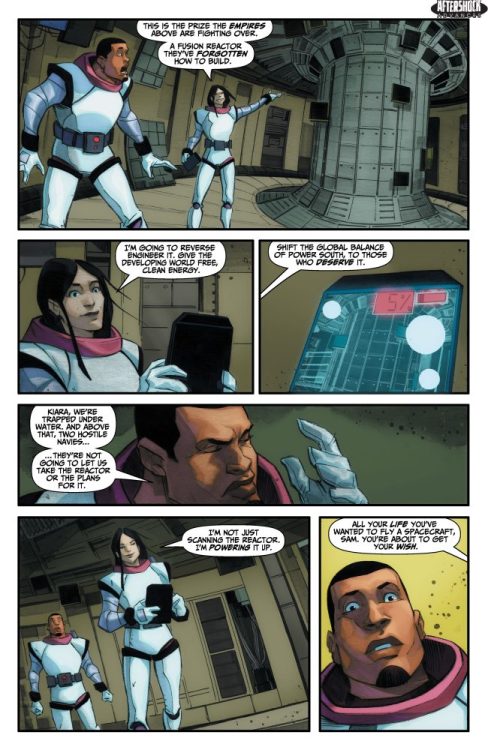 ---
Are you reading WHERE STARSHIPS GO TO DIE? Sound off in the comments!