WE LIVE #3 hits your local comic book store today, December 16th, but thanks to AfterShock Comics, Monkeys Fighting Robots has an exclusive four-page preview for you.
About the issue:
Luck has abandoned the group. Humbo and Alice have lost track of their newfound friends, Tala and Hototo. The siblings are being held prisoner and will soon discover that the world hides dark corners, where screams of help are no more than fallen spirits.  
Meanwhile, time runs out for Hototo; the shuttle train to Megalopolis Mother 9 is about to depart…
WE LIVE #3 is by brothers Roy and Inaki Miranda (with both on writing duties, and Inaki on art duties as well). Colors are by Eva de la Cruz, and letters are by Dave Sharpe.
Check out the WE LIVE #3 preview below: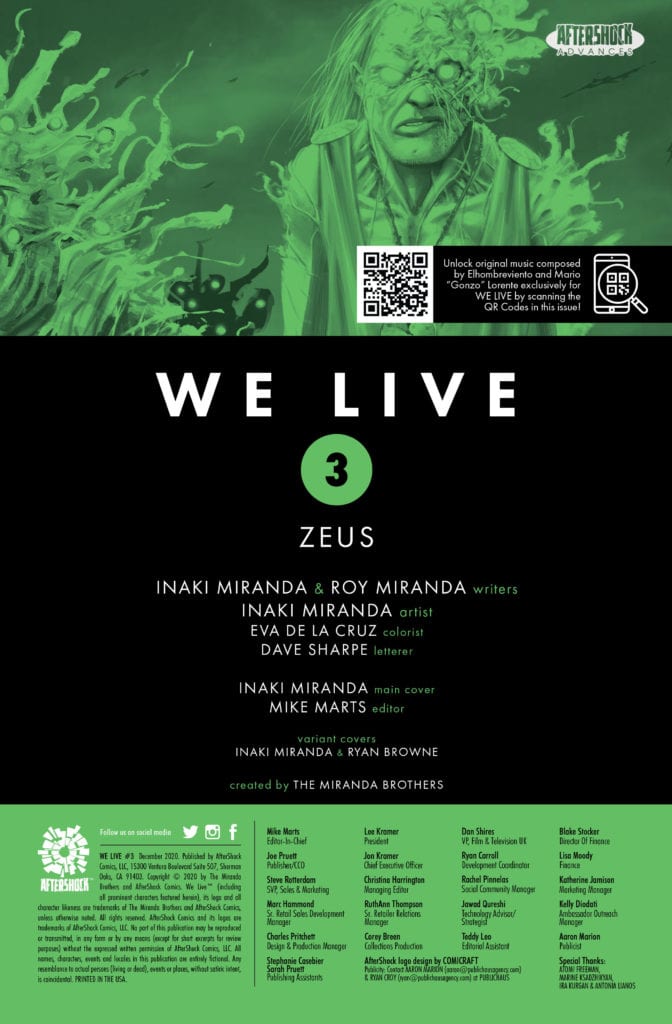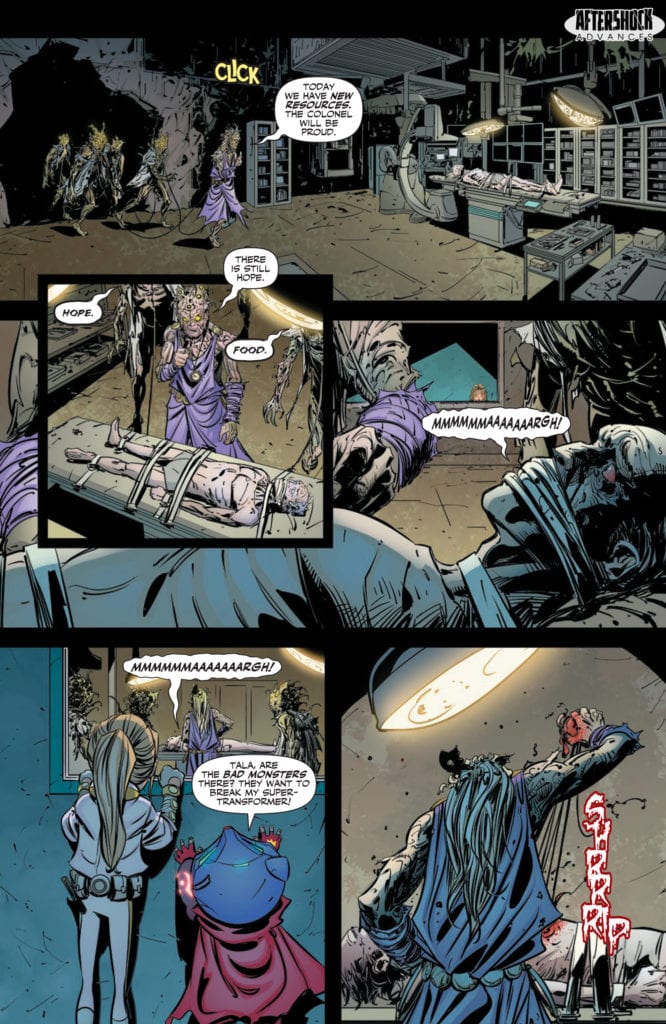 ---
Are you reading WE LIVE? Sound off in the comments!