THE OCEAN WILL TAKE US #1 hits your local comic book store April 6th, but thanks to AfterShock Comics, Monkeys Fighting Robots has an exclusive four-page preview for you.
About the issue:
Something's lurking in the waters of Almanzar Bay – and when Casey March tries out for the swim team, he learns firsthand that messing with the social order of his new high school can have dangerous – even deadly – consequences!
The series is by writer Rich Douek and artist Carlos Olivares, with colors by Manuel Puppo, and letters by Dave Sharpe. The main cover is by Olivares, and the incentive variant is by Hayden Sherman.
"A new tale of horror and intrigue – where a group of high school outcasts band together to fight a growing evil in their school and town."
Check out the THE OCEAN WILL TAKE US #1 preview below: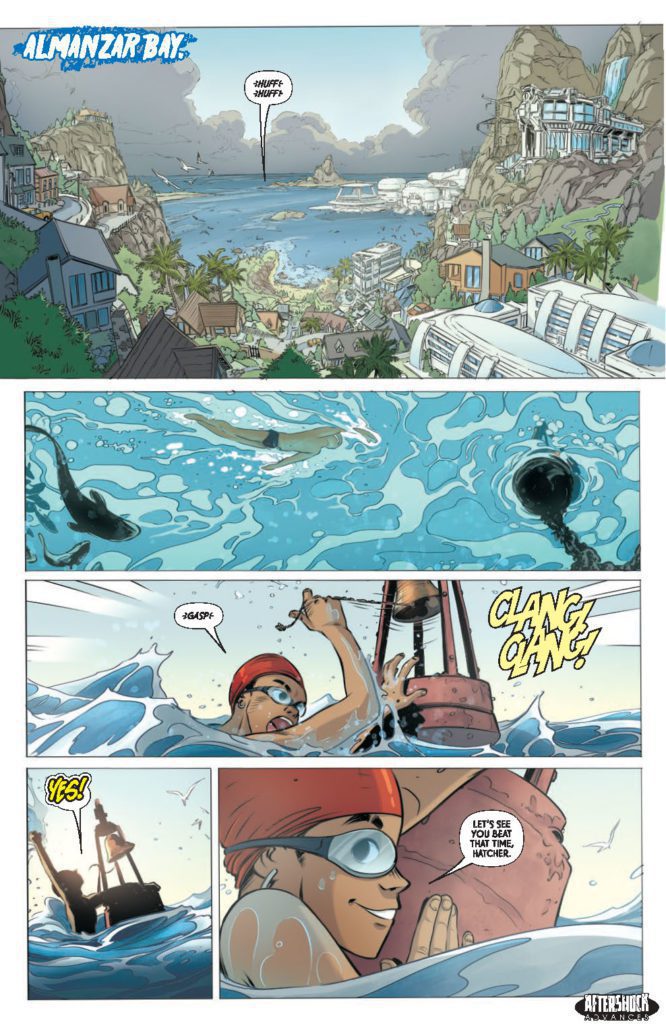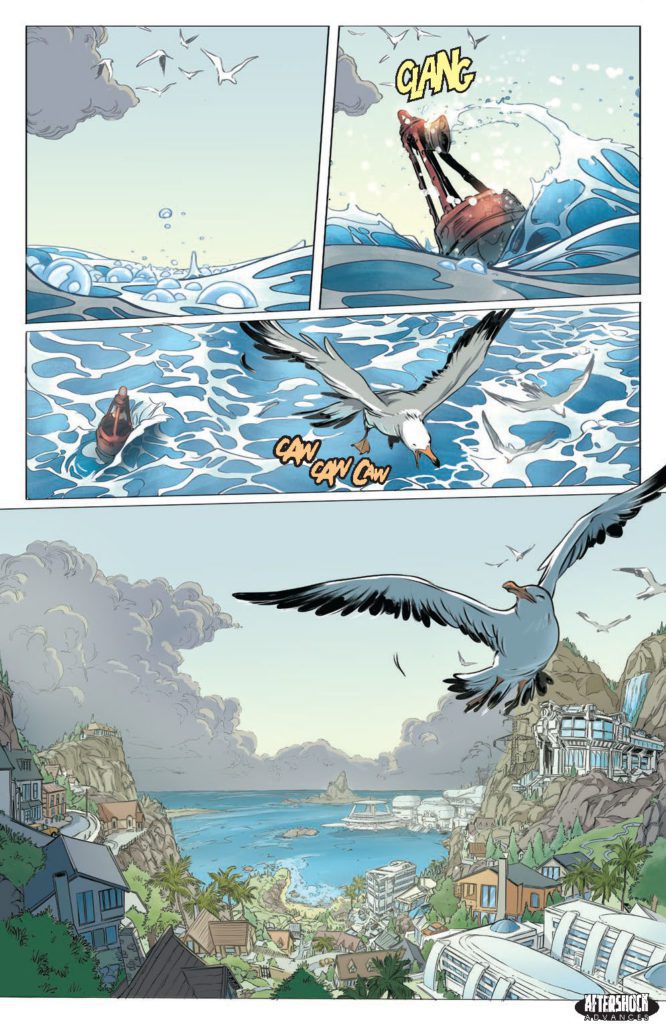 ---
Are you looking forward to THE OCEAN WILL TAKE US? Sound off in the comments!