THE LION AND THE EAGLE #1 hits your local comic book store February 16th, but thanks to AfterShock Comics, Monkeys Fighting Robots has an exclusive four-page preview for you.
About the issue:
1944: Imperial Japan still commands most of Asia. Determined to regain their hold on Burma, the British send a special forces unit – the Chindits – deep behind Japanese lines. Their mission is to attack the enemy wherever they find him. What awaits them is a nightmare equal to anything the Second World War can deliver. 
Colonel Keith Crosby and Doctor Alistair Whitamore have old scores to settle, being veterans of the long retreat through Burma two years before. But neither the jungle nor the foe have gotten any less savage, and when the shooting starts and the Japanese descend on the smaller British force in their midst, every man will be tested to his limit.
The oversized, prestige format miniseries is by writer Garth Ennis and artist PJ Holden, with colors by Matt Milla, and letters by Rob Steen. The main cover is by Tim Bradstreet, and the incentive variant is by Keith Burns.
A tale of hellish jungle warfare, as apparently civilized human beings descend into an apocalyptic heart of darkness.
Check out the THE LION AND THE EAGLE #1 preview below: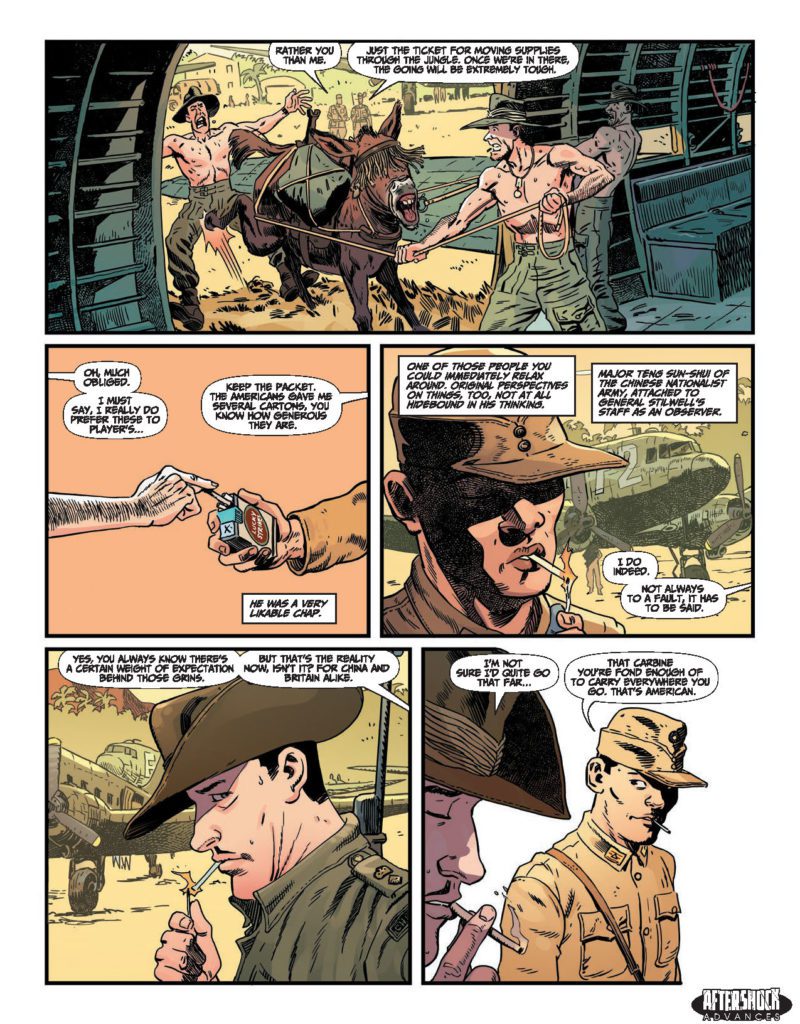 ---
Are you excited for THE LION AND THE EAGLE? Sound off in the comments!