THE BROTHER OF ALL MEN #2 hits your local comic book store August 17th, but thanks to AfterShock Comics, Monkeys Fighting Robots has an exclusive four-page preview for you.
About the issue:
A descent into the weird history of so-called Canada. 
As the newest initiate of the cult, private eye GUY HORN is assigned to back-breaking labor alongside his blood-brother BASTIEN. As questions compound about the teachings of the enigmatic cult-leader BROTHER XII, Guy's cover story is threatened and he's forced to do something rash.
The series is by writer Zac Thompson and artist Eoin Marron, with colors by Mark Englert, and letters by Hassan Otsmane-Elhaou. The main cover is by Marron.
Check out THE BROTHER OF ALL MEN #2 preview below: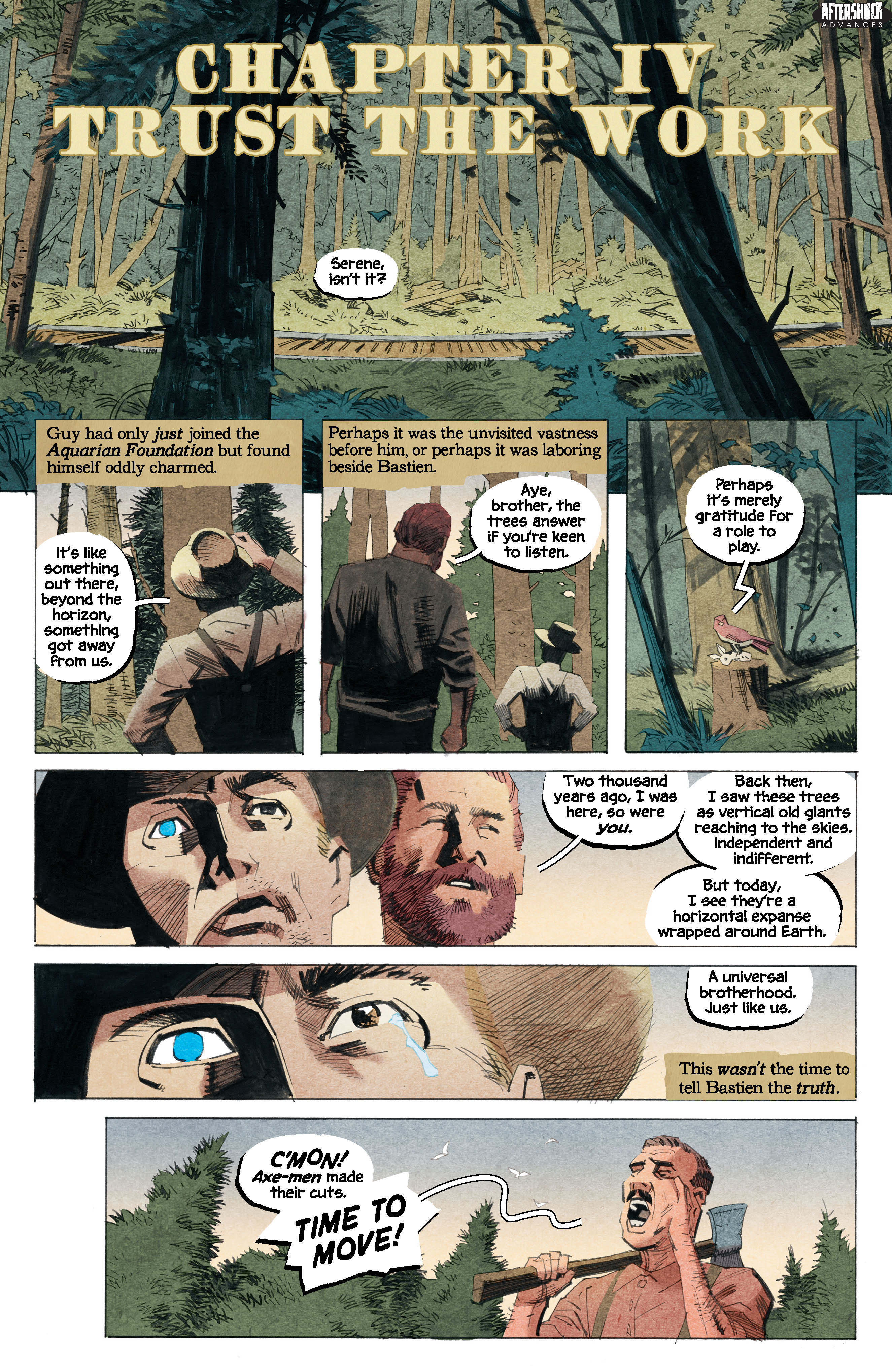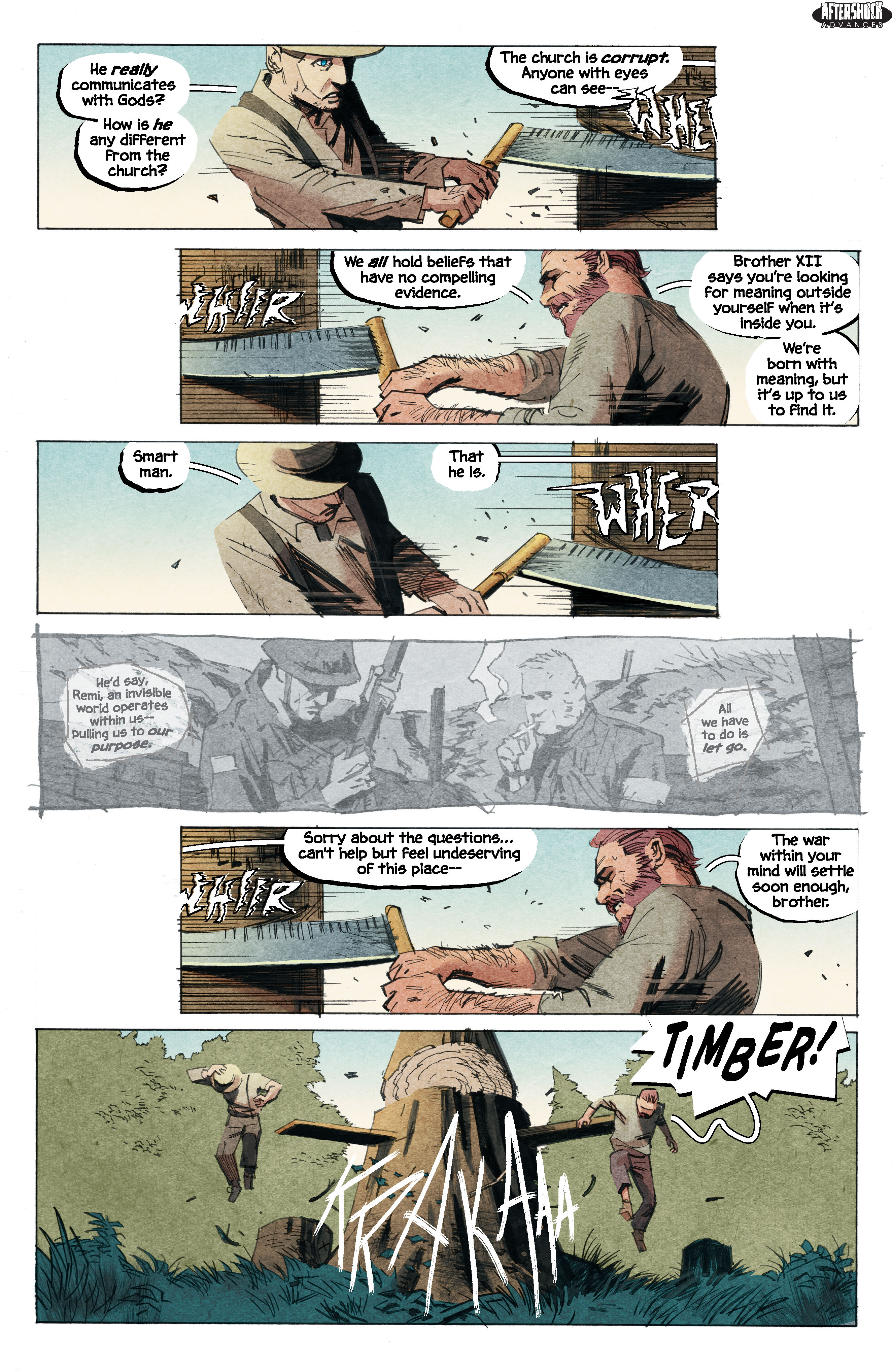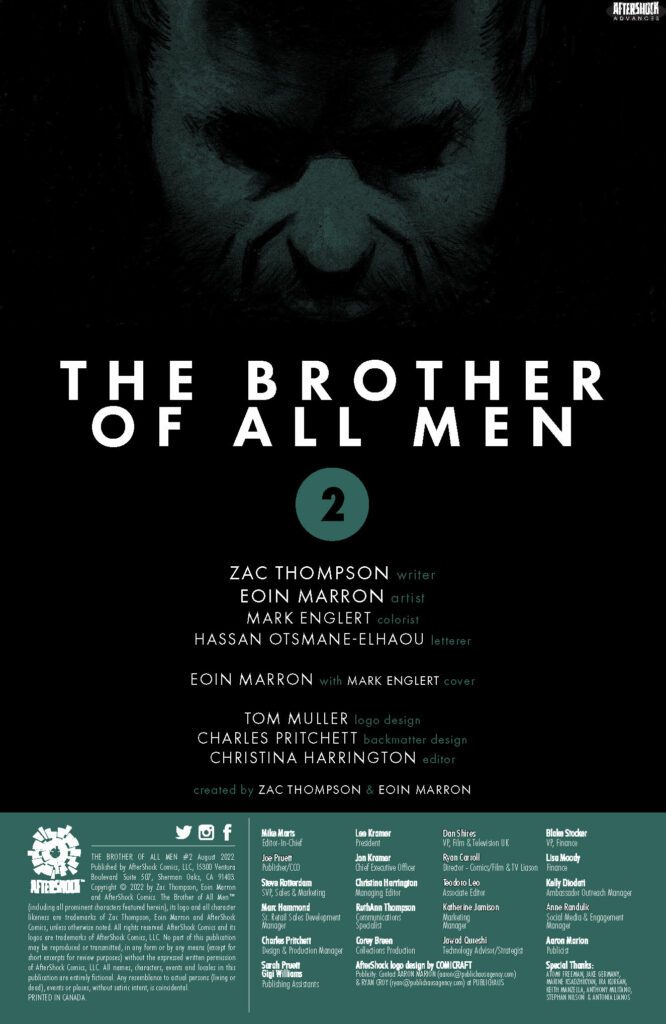 ---
Are you excited for BROTHER OF ALL MEN? Sound off in the comments!