SPECTRO hits your local comic book store May 18th, but thanks to AfterShock Comics, Monkeys Fighting Robots has an exclusive four-page preview for you.
About the issue:
A Quartet of Quintessential Horror Tales from the Multi-Talented Juan Doe – Presented in a Single Prestige-Format One Shock! 
SPECTRO explores the unnerving spectrum of fear through four terrifying stories rooted in a cosmic game of twisted karma and phantasmagoric terror:  
1. What is at stake when sentient technology manipulates a man with projections of his desired self? 
2. What are the consequences of excommunicating a member of the "nine" planets? 
3. What is discovered when an explorer travels to Mars to ascend the tallest mountain in the solar system? 
4. What happens when a scientist aboard the International Space Station is confronted with the most horrifying aspects of humankind?
In what realm of fear do these stories exist? SPECTRO.
The anthology is by writer, artist, and letterer Juan Doe. Both the main cover and the incentive variant are by Doe as well.
A horror anthology from deep within the recesses of the mind of one of comics' most prolific talents!
Check out our SPECTRO preview below: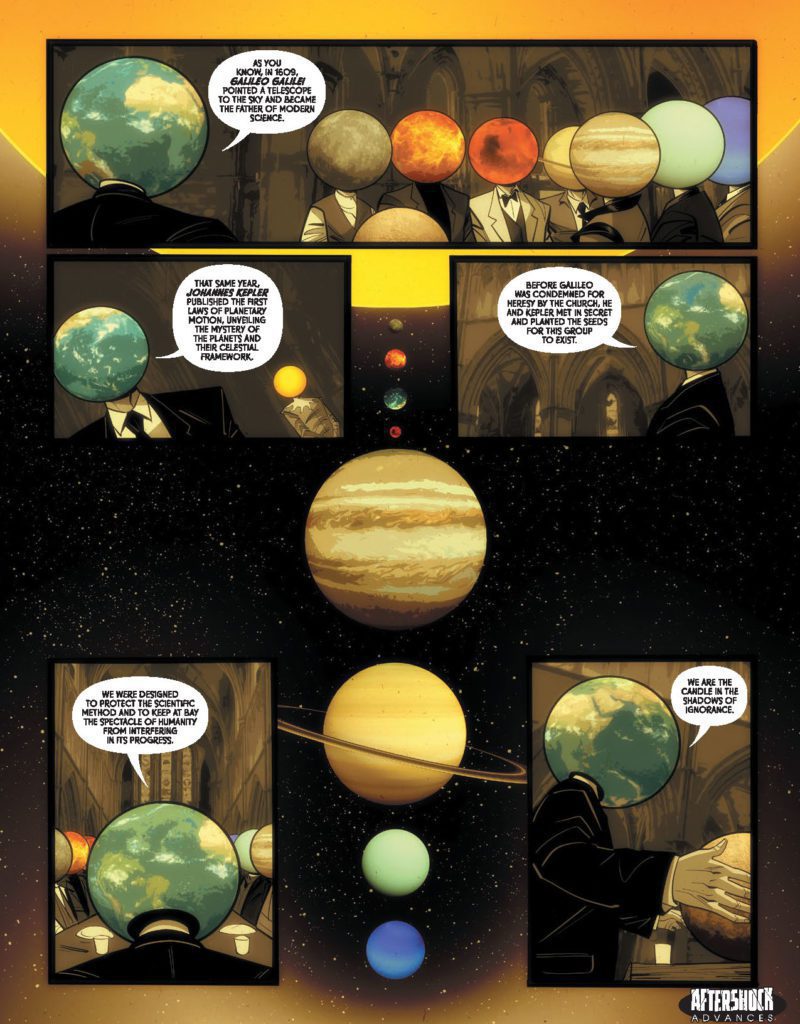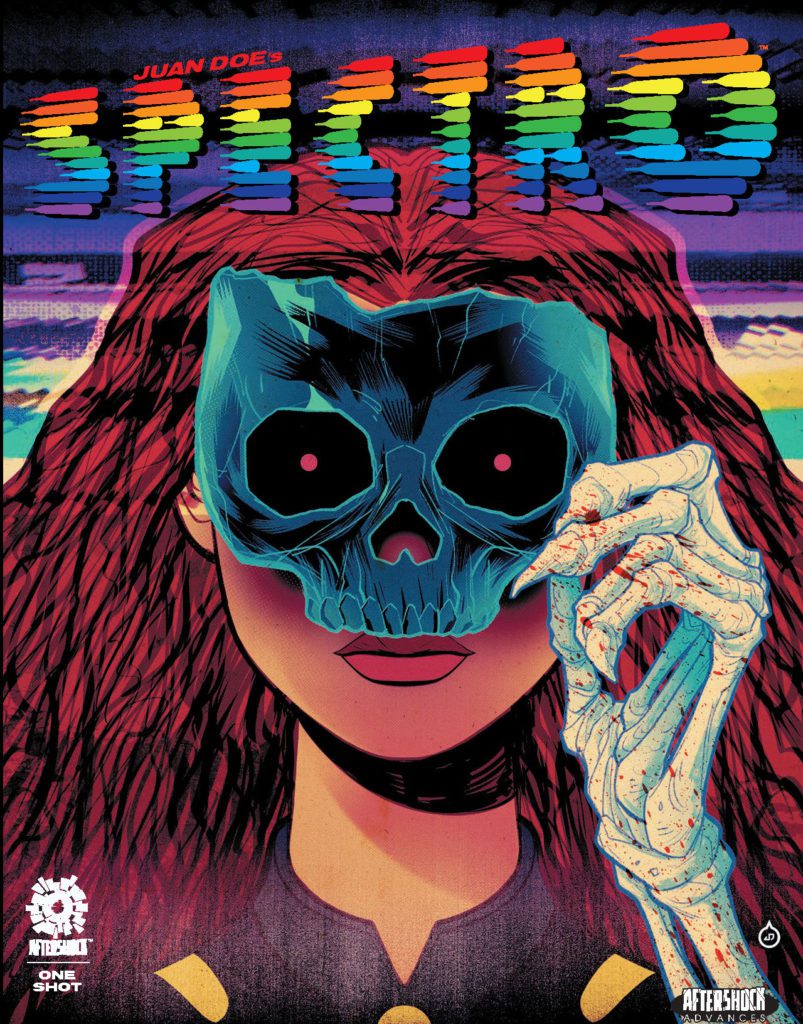 ---
Are you picking up SPECTRO when it drops next month? Sound off in the comments!