SEVEN SWORDS #1 hits your local comic book store June 16th, but thanks to AfterShock Comics, Monkeys Fighting Robots has an exclusive four-page preview for you.
About the issue:
A weary and jaded D'Artagnan is drawn into a final conflict with the wicked Cardinal Richelieu, whose ruthless quest for power has led him to the supernatural.  But the Last Musketeer can't defeat these infernal enemies alone. 
To save the world, he'll need to join forces with seven iconic swashbuckling heroes: Don Juan, Captain Blood, Cyrano de Bergerac, to name a few.  SEVEN SWORDS, who must overcome their host of differences and work together if they have any hope of thwarting Richelieu's diabolical plans.
SEVEN SWORDS #1 is by writer Evan Daugherty and artist Riccardo Latina, with colors by Valentina Bianconi and letters by Dave Sharpe. The main cover is by Andy Clarke and Jose Villarrubia, with the incentive cover by JG Jones.
Daugherty has previously written films such as Snow White and the Huntsman,
Divergent, and Teenage Mutant Ninja Turtles (2014).
Check out the SEVEN SWORDS #1 preview below: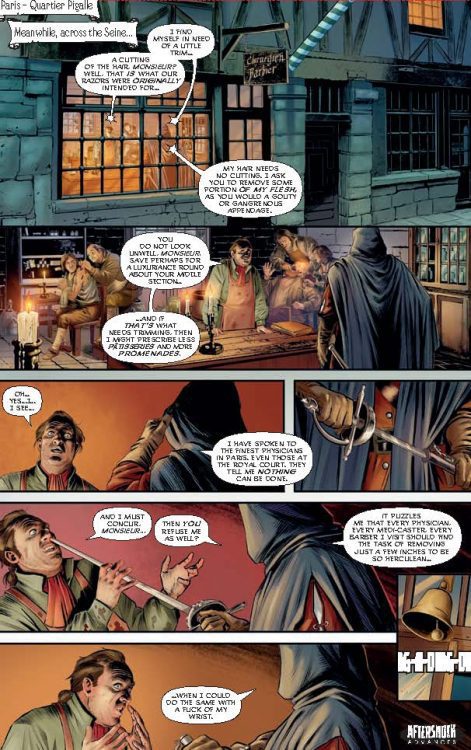 ---
Are you excited for SEVEN SWORDS? Sound off in the comments!