SCOUT'S HONOR #1 hits your local comic book store January 6th, but thanks to AfterShock Comics, Monkeys Fighting Robots has an exclusive four-page preview for you.
About the issue:
Years after a nuclear apocalypse, a new society has risen from the ashes…and their bible is an old Ranger Scout manual.
A young Ranger Scout named Kit has endured the harsh survivalist upbringing needed to conquer the irradiated Colorado Badlands. But after discovering a terrible secret once lost to history, Kit must risk everything on a dangerous quest to uncover the truth behind the Ranger Scouts' doctrine.
From multiple Ringo Award-nominated writer David Pepose (Spencer & Locke, Going to the Chapel, The O.Z.) and artist Luca Casalanguida (James Bond, Lost Soldiers) comes a post-apocalyptic coming-of-age tale that proves when all you know is a lie, a Scout's Honor is the only way to move forward.
SCOUT'S HONOR #1 is by writer David Pepose and artist Luca Casalanguida, with colors by Matt Milla, and letters by Carlos M. Mangual. The main cover is by Andy Clarke with Jose Villarrubia, with the incentive cover by Brent Schoonover.
What Pepose has to say about the series:
"While our series is as action-packed as you might expect from a book about a post-apocalyptic Boy Scout cult, SCOUT'S HONOR is really a story about losing your religion — about what happens when you learn there's two sides to every history book. As a tough-as-nails Ranger Scout hiding a deep secret of her own, Kit's journey of self-discovery and spiritual exploration feels so timely and important given our polarized modern era, and teaming up with artist Luca Casalanguida, colorist Matt Milla and letterer Carlos M. Mangual means the Colorado Badlands couldn't be in better hands. I can't wait for readers to earn their merit badges this January with the debut of SCOUT'S HONOR."
Check out the SCOUT'S HONOR #1 preview below: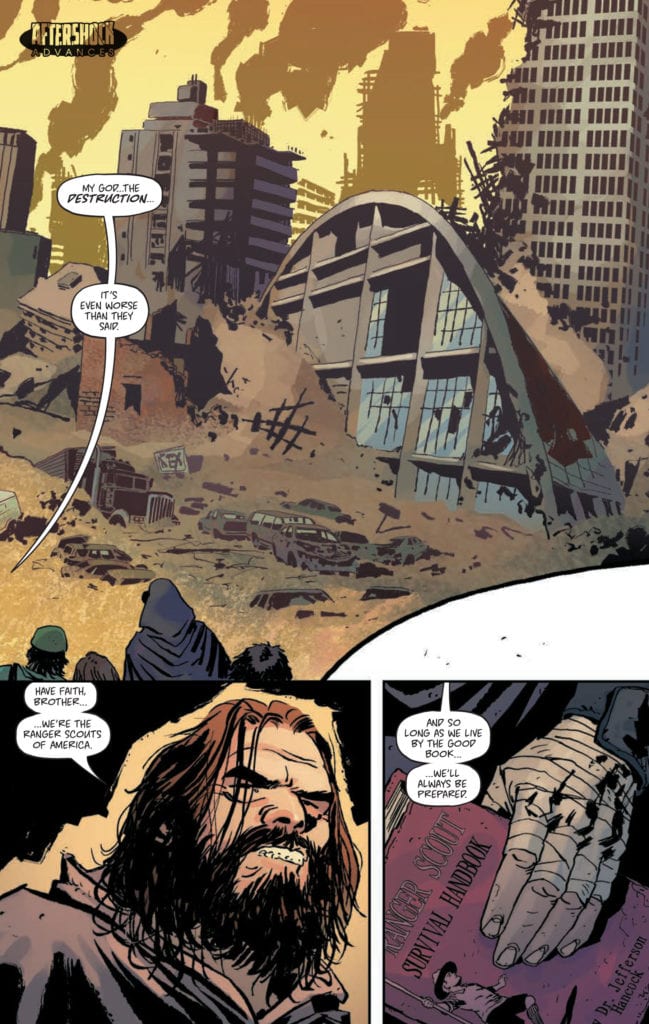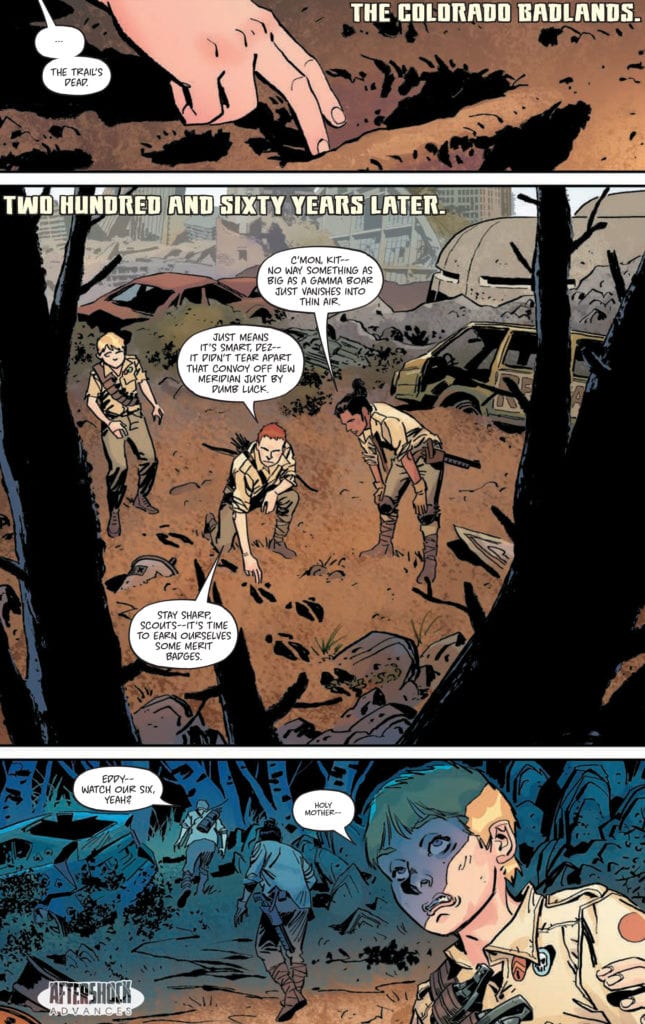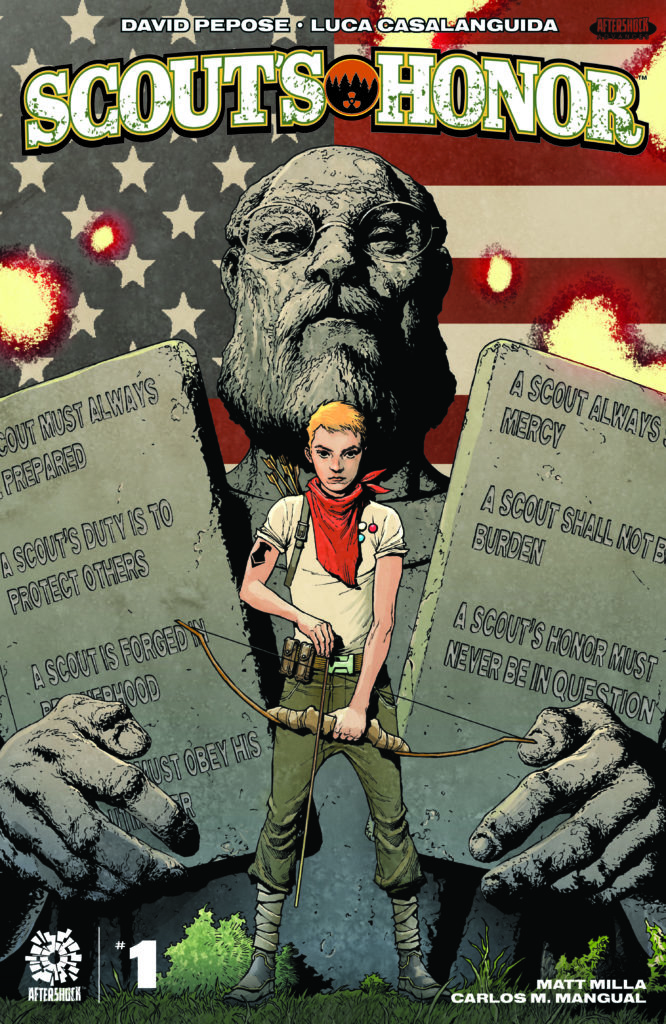 ---
Are you looking forward to SCOUT'S HONOR? Sound off in the comments!