SAMURAI DOGGY #5 hits your local comic book store April 5th, but thanks to AfterShock Comics, Monkeys Fighting Robots has an exclusive six-page preview for you.
About the issue:
A hugely powerful machine threatens the life of Samurai Doggy and a fierce battle begins.
Without much time to think, Doggy must fight against this new technology of the Clan Empire and try to survive this surprise attack by the robot playground park gang.
The series is by writer Chris Tex and artist Santtos; the cover is by Santtos.
Check out our

SAMURAI DOGGY #5

preview below: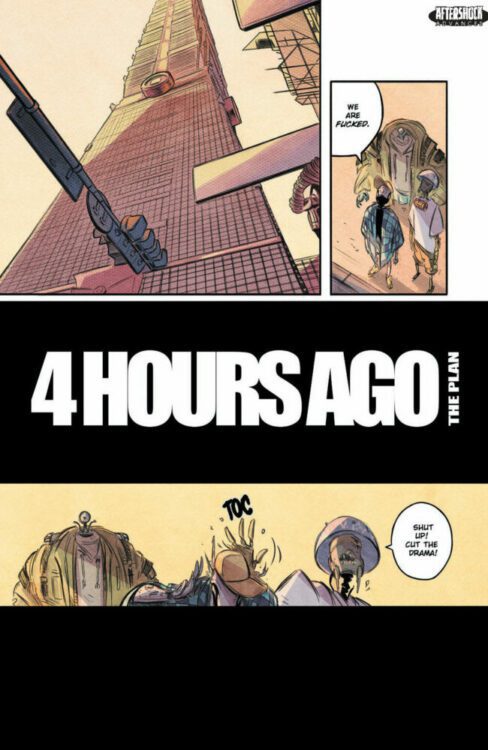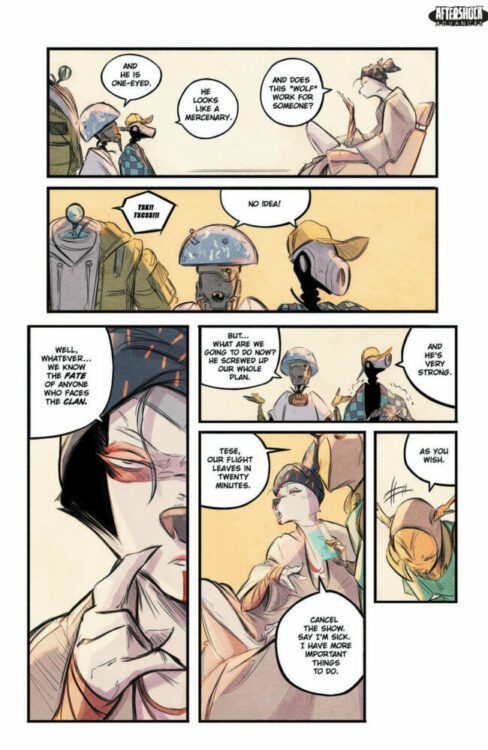 ---
Have you been reading SAMURAI DOGGY? Sound off in the comments!