NUCLEAR FAMILY #5 hits your local comic book store June 23rd, but thanks to AfterShock Comics, Monkeys Fighting Robots has an exclusive four-page preview for you.
About the issue:
Thrust into an alternate reality where the Cold War turned hot and nuclear fire rained down on America, the McClean family is faced with a future replete with nuclear experimentation and deadly political machinations. Even if the McCleans can make it back to their own timeline, is there any way to avoid the post-apocalyptic future awaiting them?
NUCLEAR FAMILY #5 is by writer Stephanie Phillips and artist Tony Shasteen, with colors by JD Mettler, and letters by Troy Peteri. The cover is by Shasteen with Mettler.
Check out the NUCLEAR FAMILY #5 preview below: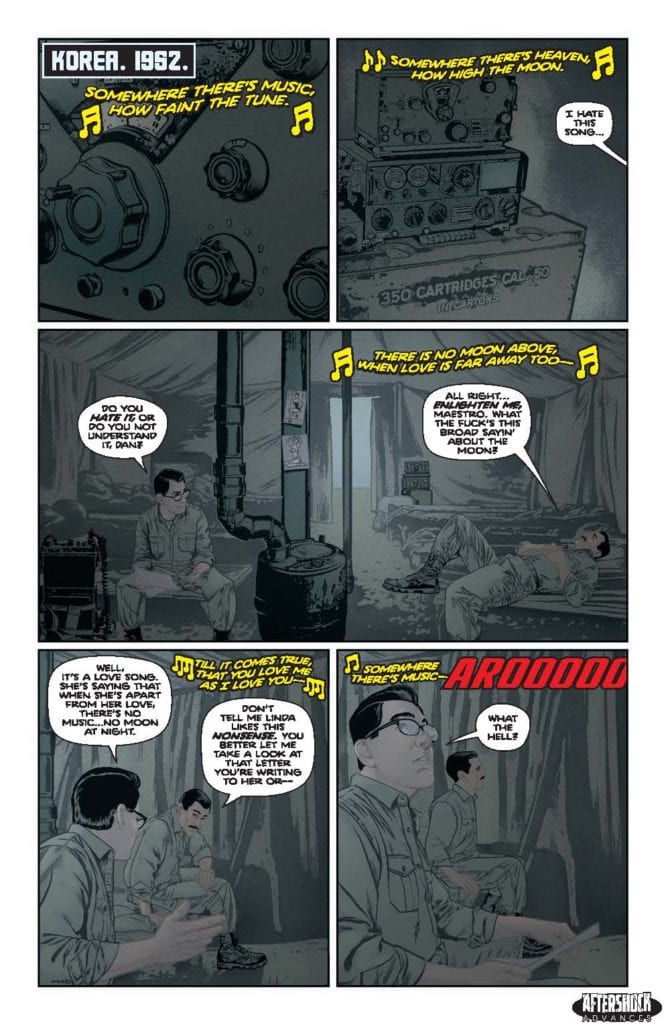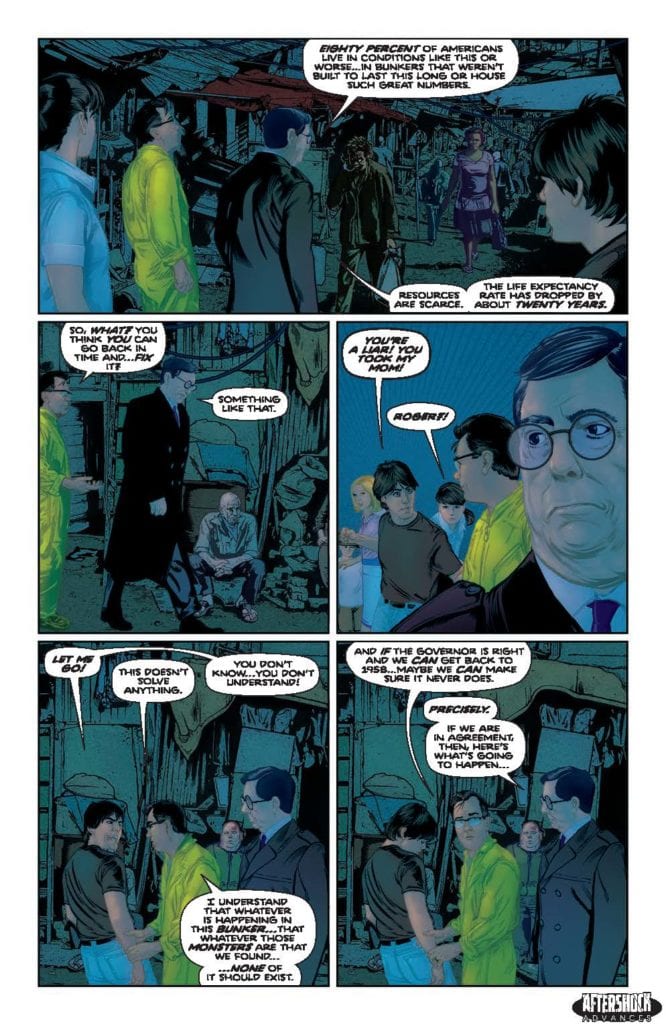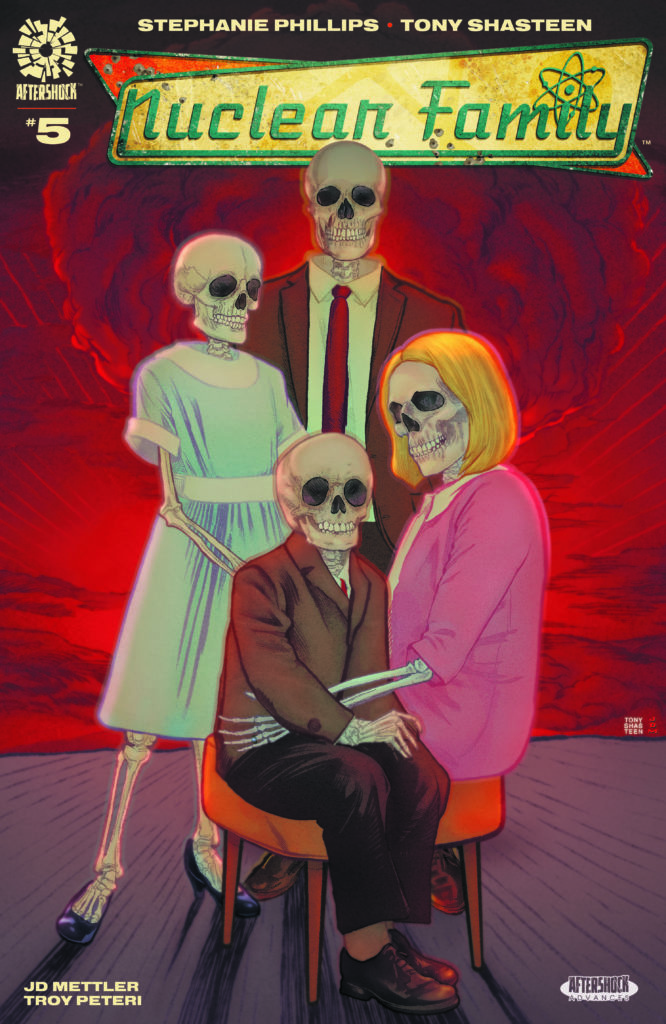 ---
Are you reading NUCLEAR FAMILY? Sound off in the comments!