MOTHER F. GOOSE hits your local comic book store December 8th, but thanks to AfterShock Comics, Monkeys Fighting Robots has an exclusive four-page preview for you.
About the issue:
The Three Little Pigs are gluttonous casino owners. Little Miss Muffet is a hard-nosed cop with arachnophobia. The Three Blind Mice are ocularly impaired assassins. Puss in Boots is a feline-faced scumbag. 
Welcome to MOTHER F. GOOSE, where your favorite fairy tales are turned into twisted characters right out of a Tarantino movie. Picking up from "LITTLE RED HOOD" (SHOCK) and "ALONG CAME A SPIDER" (AFTERDARK), we will make you a promise: this is the book that will ruin your childhood. Sorry, kids!
The prestige format one-shot is by writer Frank Tieri and artist Joe Eisma, with colors by Matt Herms, and letters by Carlos M. Mangual. The main cover is by Eisma and Herms; there is also an incentive variant by Amanda Conner.
Check out the MOTHER F. GOOSE preview below: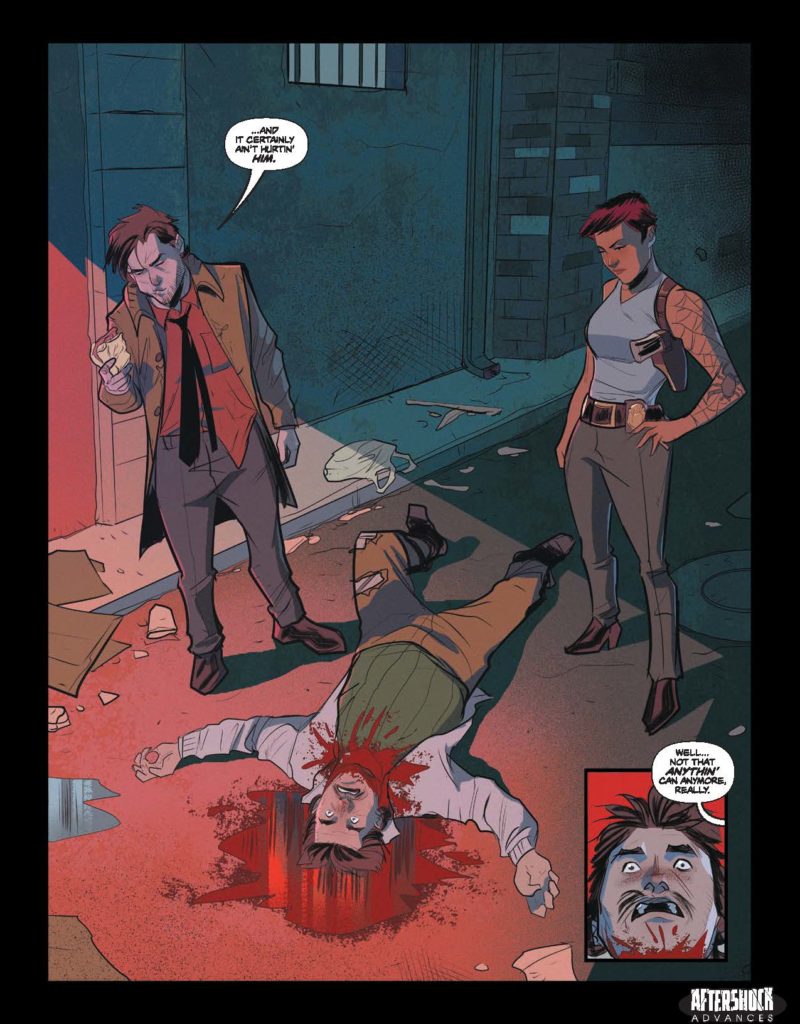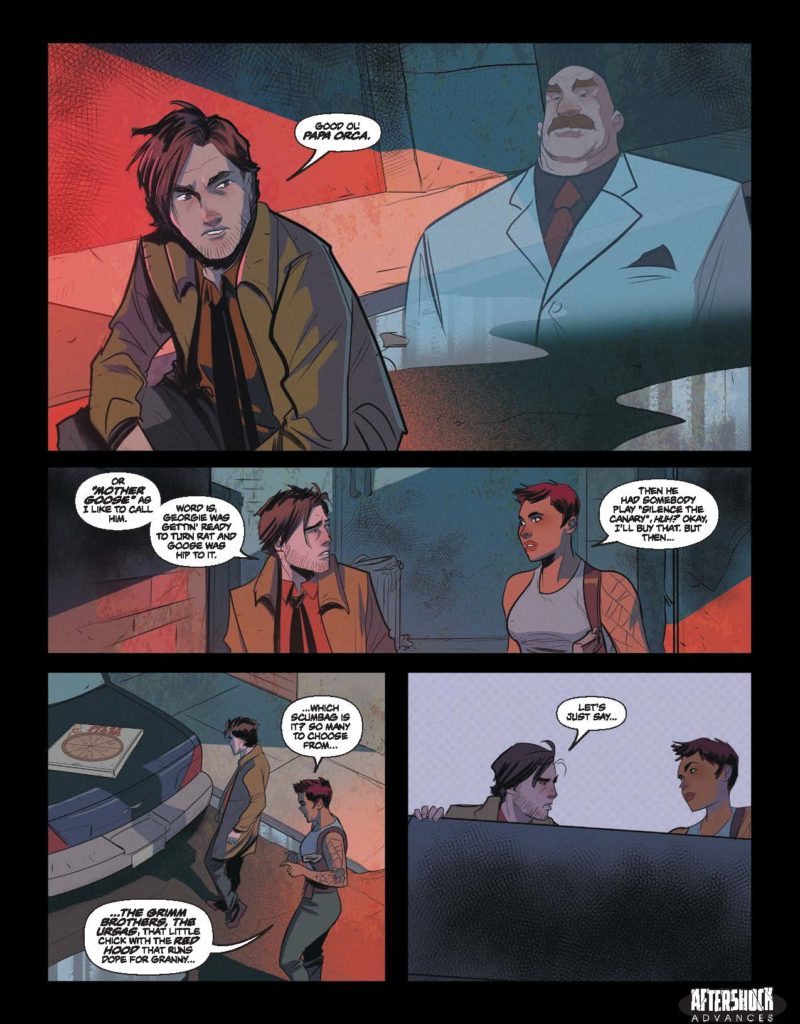 ---
Are you looking forward to MOTHER F. GOOSE? Sound off in the comments!