MIDNIGHT ROSE hits your local comic book store April 13th, but thanks to AfterShock Comics, Monkeys Fighting Robots has an exclusive five-page preview for you.
About the issue:
Join the legendary Jim Starlin (Creator of Thanos, Gamora, Dreadstar) and Nikkol Jelenic (AFTERDARK, A Taste for Killing, The Fall, Red Crow) on a journey through the life of a singular, frightening and very human creature: MIDNIGHT ROSE. A particularly bizarre tale of loneliness, love and what happens when you can't help but give in to the vengeance growing deep within yourself.
The 64-page one-shot is by writer Jim Starlin and artist Nikkol Jelenic, with colors by DC Alonso, and letters by Dave Sharpe. The main cover is by Jelenic, with an incentive variant by Starlin.
Check out the MIDNIGHT ROSE preview below: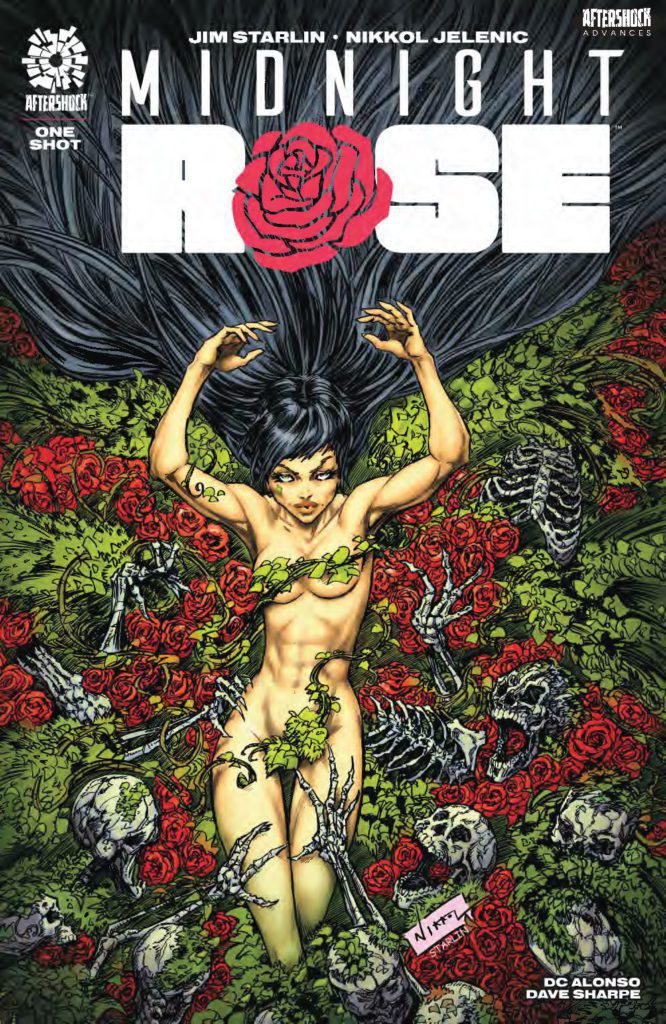 ---
What's your favorite Jim Starlin comic? Sound off in the comments!