MANIAC OF NEW YORK: THE BRONX IS BURNING #2 hits your local comic book store January 12th, but thanks to AfterShock Comics, Monkeys Fighting Robots has an exclusive four-page preview for you.
About the issue:
Maniac Harry is loose in a Bronx high school, and it's not so he can finish his GED!  
With video of Harry's bloody rampage going viral, seemingly everyone is converging on Bright Future Academy: protestors, police, media and our heroes, Mayoral Aide Gina Greene and NYPD Detective Zelda Pettibone. Can the so-called grown-ups get out of each other's way in time? And what happens when an ordinary student risks his life to save his classmates, only to be chased by the worst bully of them all: The Maniac?
The series is by writer Elliott Kalan and artist Andrea Mutti, with letters by Taylor Esposito. The main cover is by Mutti, and there is also a "Horror Fanatic" variant by David Lopez.
Check out the MANIAC OF NEW YORK: THE BRONX IS BURNING #2 preview below: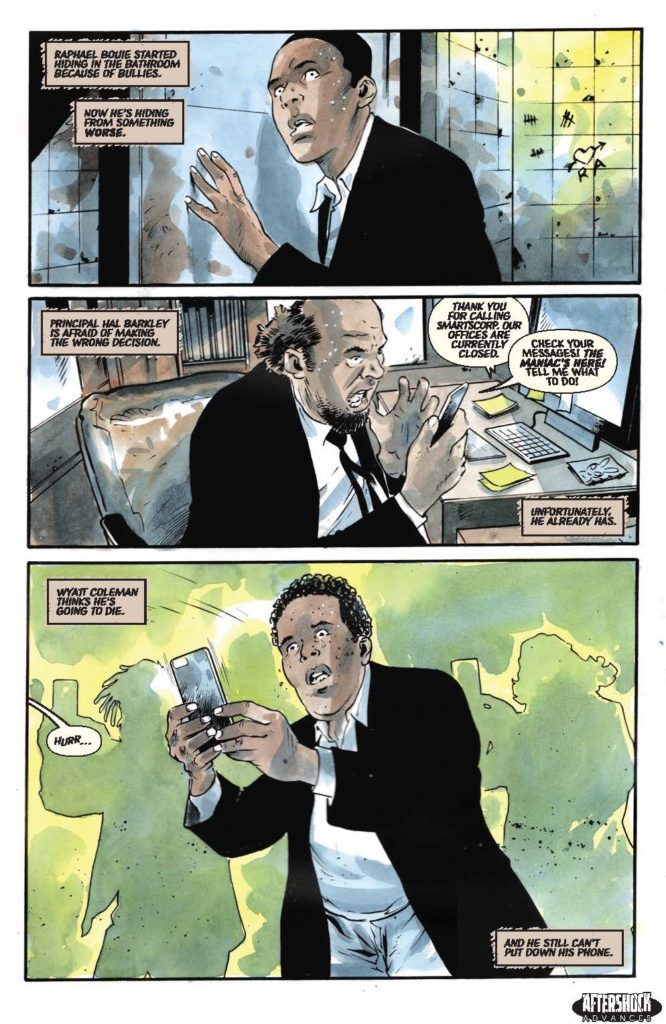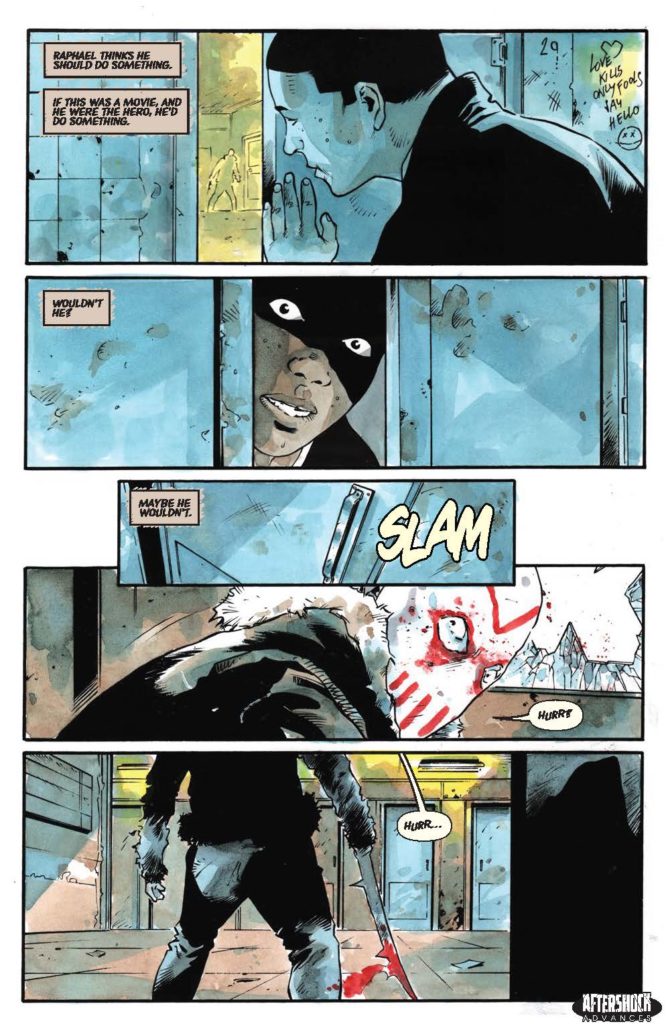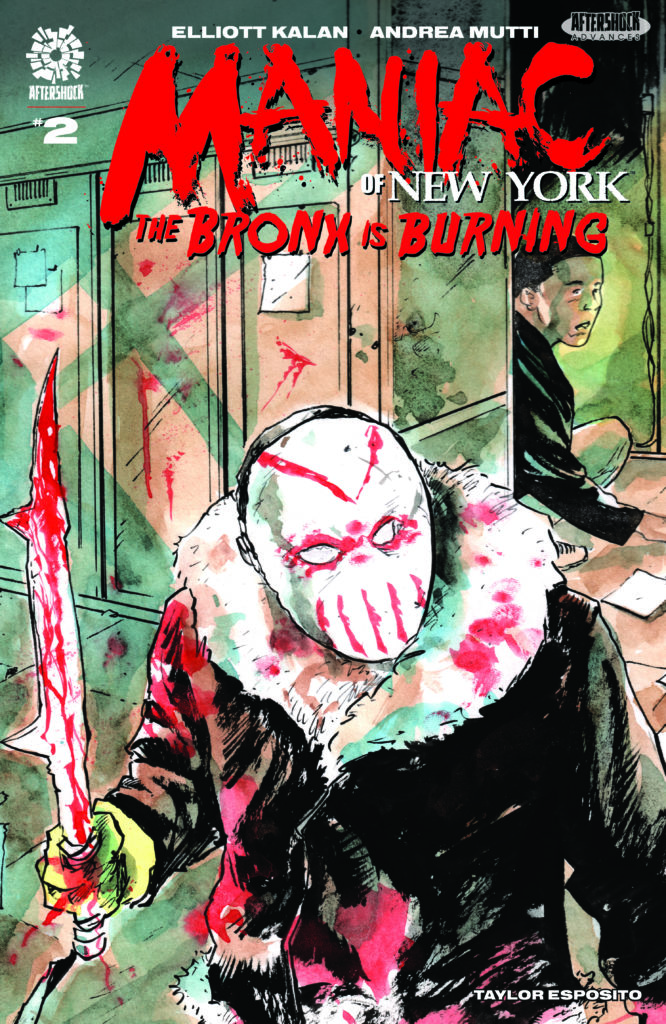 ---
Are you reading MANIAC OF NEW YORK? Sound off in the comments!