LONELY RECEIVER #1 hits your local comic book store September 2nd, but thanks to AfterShock Comics, Monkeys Fighting Robots has an exclusive four-page preview for you.
About the issue:
Catrin Vander, a lonely video producer, buys an Artificial Intelligence partner that's meant to bond for life. After ten years together, her holographic wife suddenly disconnects without a warning. The breakup drives Catrin to the point of near insanity. She's alone for the first time in years and reeling from a loss she can't comprehend.
LONELY RECEIVER #1 is by writer Zac Thompson and artist Jen Hickman, with letters by Simon Bowland. 
"Set in the new future, drenched in pastels and sunshine, LONELY RECEIVER is a horror/breakup story in five parts."
Between the stellar creative team and the haunting description, this is a book you'll want to add to your pull list ASAP. Unless you're scared, that is…
Check out the LONELY RECEIVER #1 preview below: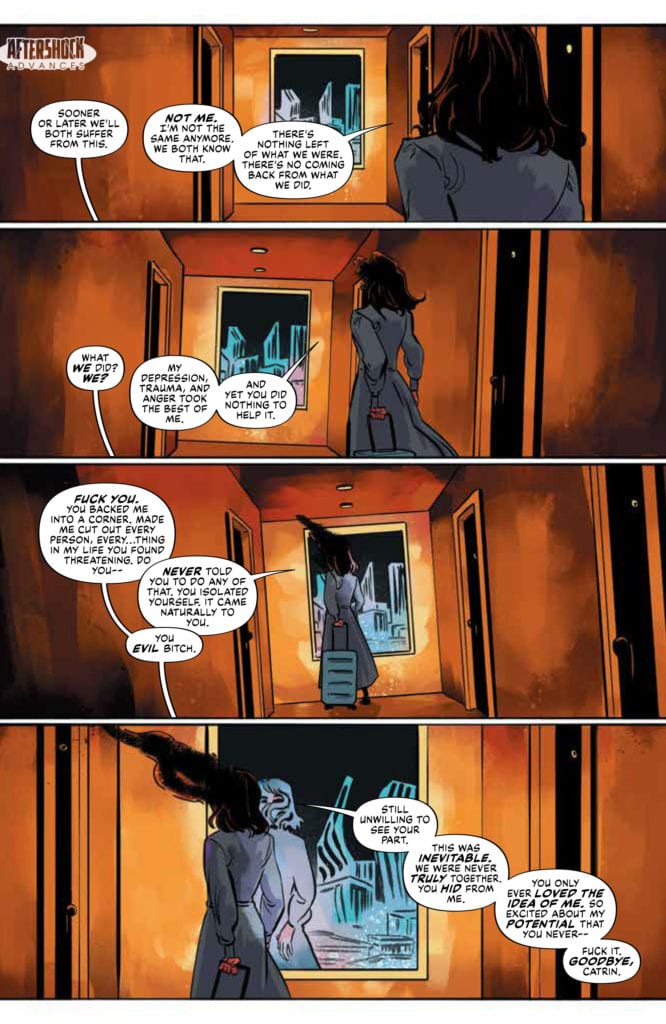 ---
Are you excited for LONELY RECEIVER? Sound off in the comments!