LAND OF THE LIVING GODS #1 hits your local comic book store February 2nd, but thanks to AfterShock Comics, Monkeys Fighting Robots has an exclusive four-page preview for you.
About the issue:
It is said that when the world dies, the spirits of the first people will return to witness the last days of humanity. Well, the spirits have arrived, and the end is here. But not everyone has given up hope.  
Naledi, a teenage girl living in the deserted city once called Johannesburg, has always believed that there is a land, hidden away in time where the gods still live. And where there are gods, there are miracles. Perhaps even miracles that are big enough to save our dying planet. And so, after a lifetime of isolation, Naledi will head out into the unknown with little to hold onto but her faith – and her magical pet plant, Buyo.
The series is by writer Isaac Mogajane and artist Santtos, with letters by Dave Sharpe. The main cover is by Santtos, and the incentive variant is by Andy Clarke and Jose Villarrubia.
LAND OF THE LIVING GODS will introduce you to a world of wonder and cruelty, beauty and perseverance – and will leave you profoundly changed.
Check out the LAND OF THE LIVING GODS #1 preview below: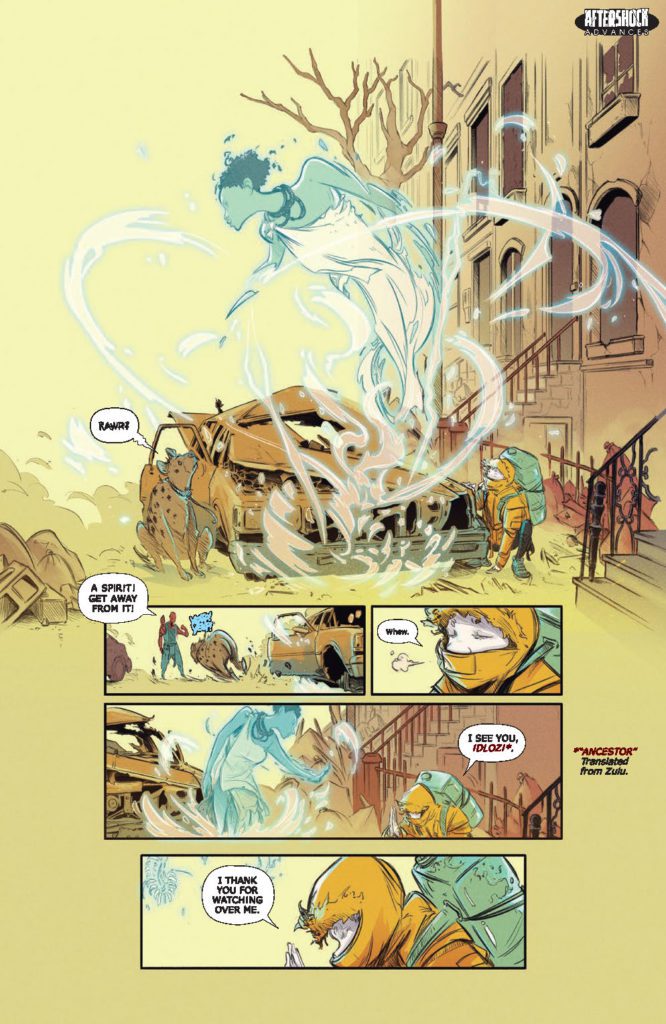 ---
Are you excited for LAND OF THE LIVING GODS? Sound off in the comments!