KAIJU SCORE: STEAL FROM THE GODS #4 hits your local comic book store July 27th, but thanks to AfterShock Comics, Monkeys Fighting Robots has an exclusive four-page preview for you.
About the issue:
An ancient kaiju has just awoken, and Michelle and her crew are partly responsible. The question is, do they try to fix the problem or do they salvage the heist? It isn't an easy question, since one of those answers will likely cost the lives of more of her crew. Everything comes crashing down – and up – in this final installment, and it's not going to end like anyone expected.
The series is by writer James Patrick and artist Rem Broo, with colors by Francesco Segala, and letters by Dave Sharpe. The cover is by Broo.
Check out KAIJU SCORE: STEAL FROM THE GODS #4 preview below: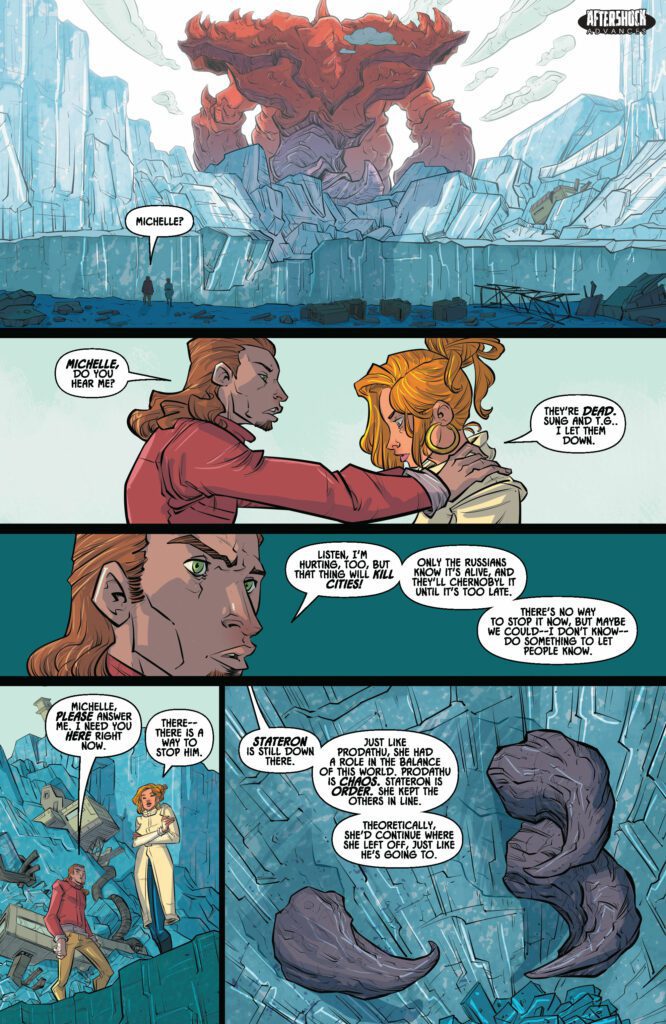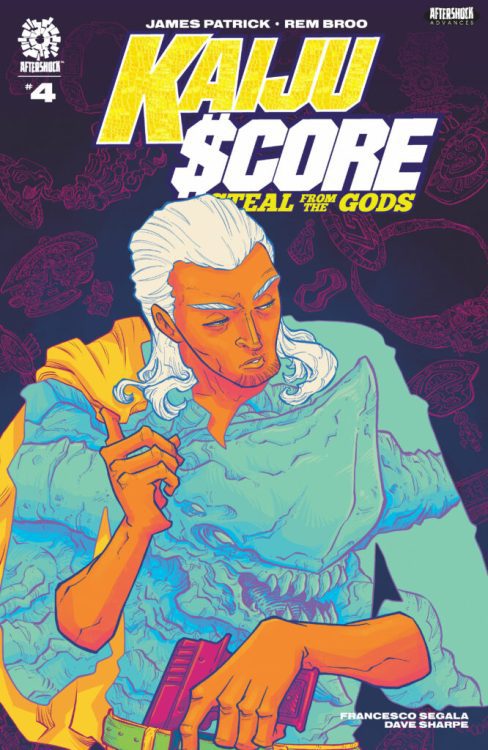 ---
Are you reading KAIJU SCORE: STEAL FROM THE GODS? Sound off in the comments!