FEAR OF A RED PLANET #4 hits your local comic book store May 17th, but thanks to AfterShock Comics, Monkeys Fighting Robots has an exclusive five-page preview for you.
About the issue:
Carolina Law, the U.N. Marshal tasked with keeping the peace on Mars' struggling colony, is trying to solve its first murder. In so doing, she's arrested the two most dangerous individuals on the planet. But both have angry private militias waiting to free their bosses without a moment's hesitation…
The series is by writer Mark Sable and artist Andrea Olimpieri, with letters by Dave Sharpe. The main cover is by Paul Azaceta.
Check out our FEAR OF A RED PLANET #4 preview below: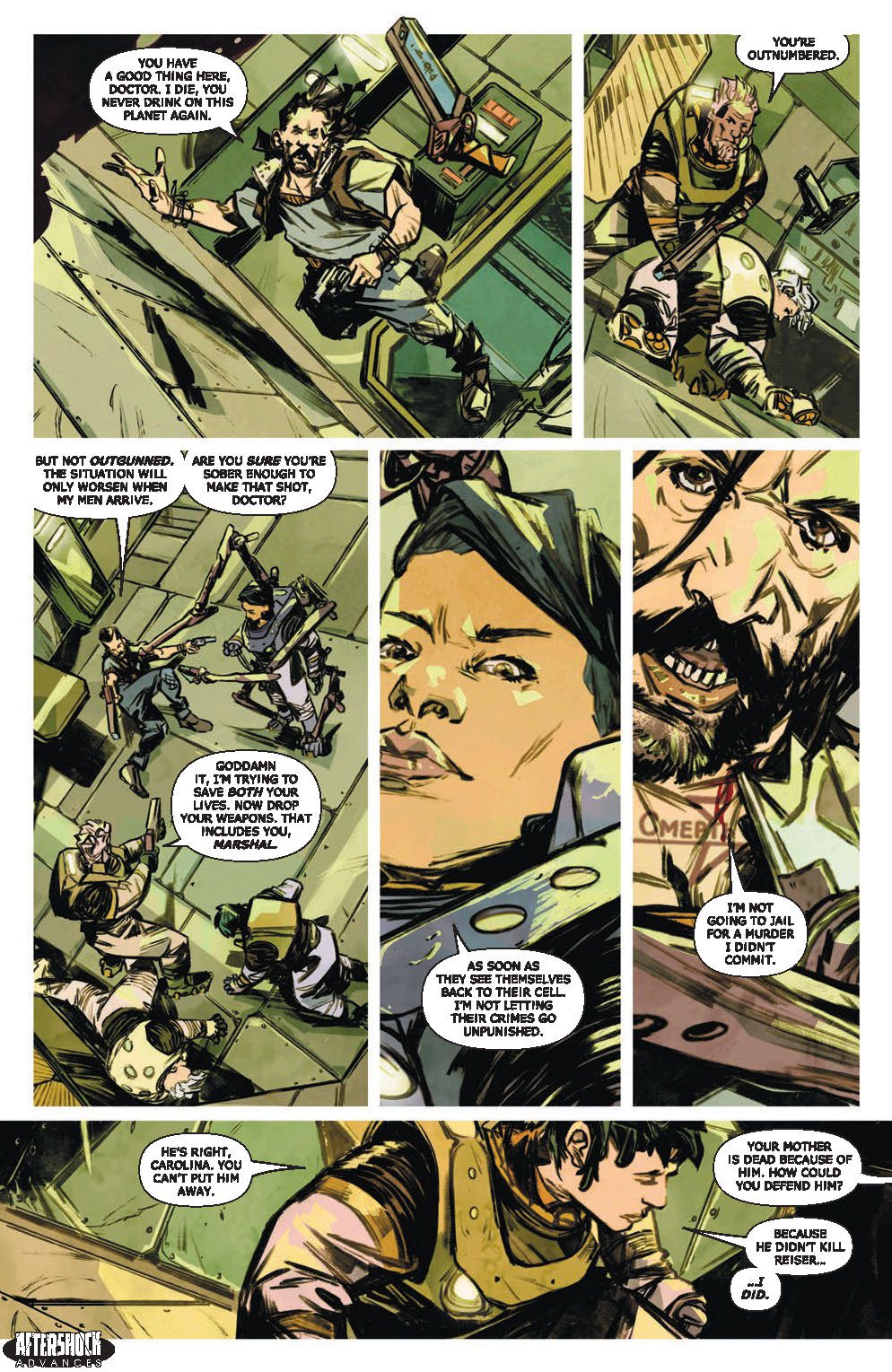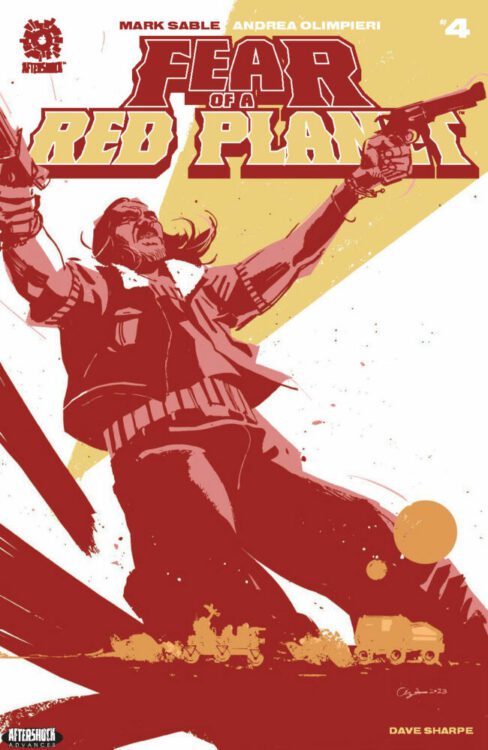 ---
Have you been reading FEAR OF A RED PLANET? Sound off in the comments!