DARK RED: WHERE ROADS LEAD hits your local comic book store February 9th, but thanks to AfterShock Comics, Monkeys Fighting Robots has an exclusive five-page preview for you.
About the issue:
The hit vampires-in-the-heartland series returns! 
Following the events surrounding the defeat of the Order of the Eventide, blue-collar vampire Chip tries to return to his life of quiet, rural isolation. But soon he has to ditch his late-night convenience store shift to travel across the country to New Orleans to visit a dying veteran. What starts as a trip of noble intent becomes a quest through a hell of wars to retrieve a stolen soul and escape an old enemy.
The 48-page one-shot is by writer Tim Seely and artist Corin M. Howell, with letters by Carlos M. Mangual. The main cover is by Howell, and the incentive variant is by Andy Clarke and Jose Villarrubia.
Seeley and Howell return to bring us the next chapter in the epic tale of horror and adventure that is DARK RED – and this one has twice the bite!
Check out the DARK RED: WHERE ROADS LEAD preview below: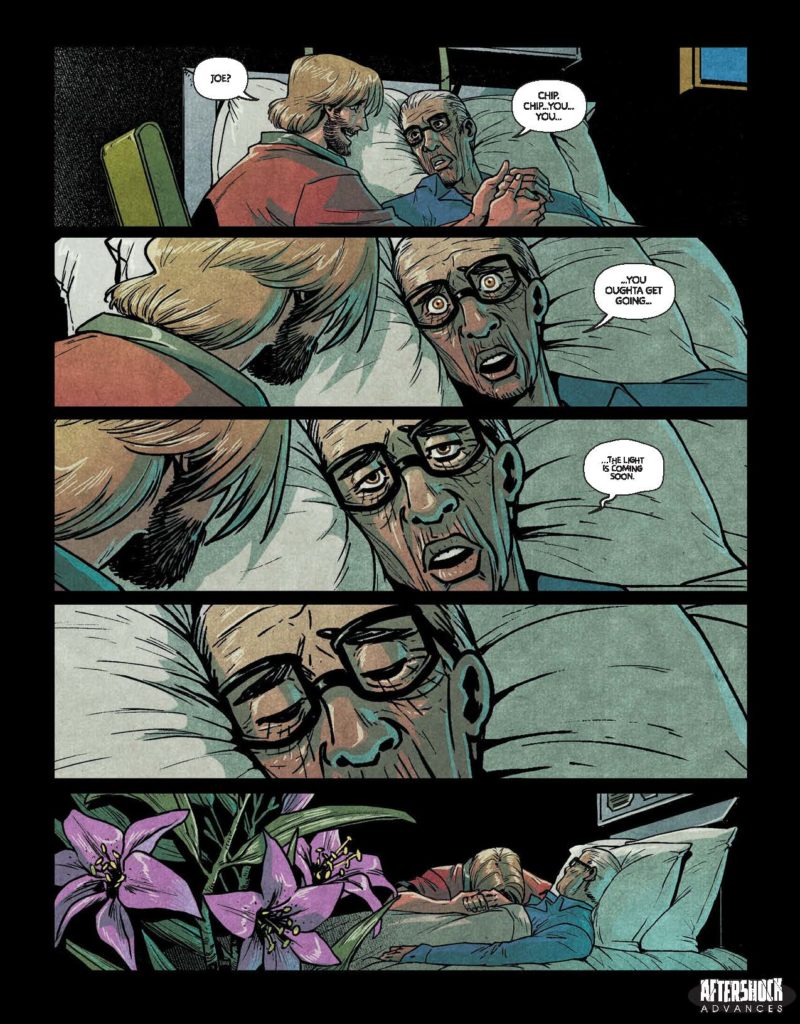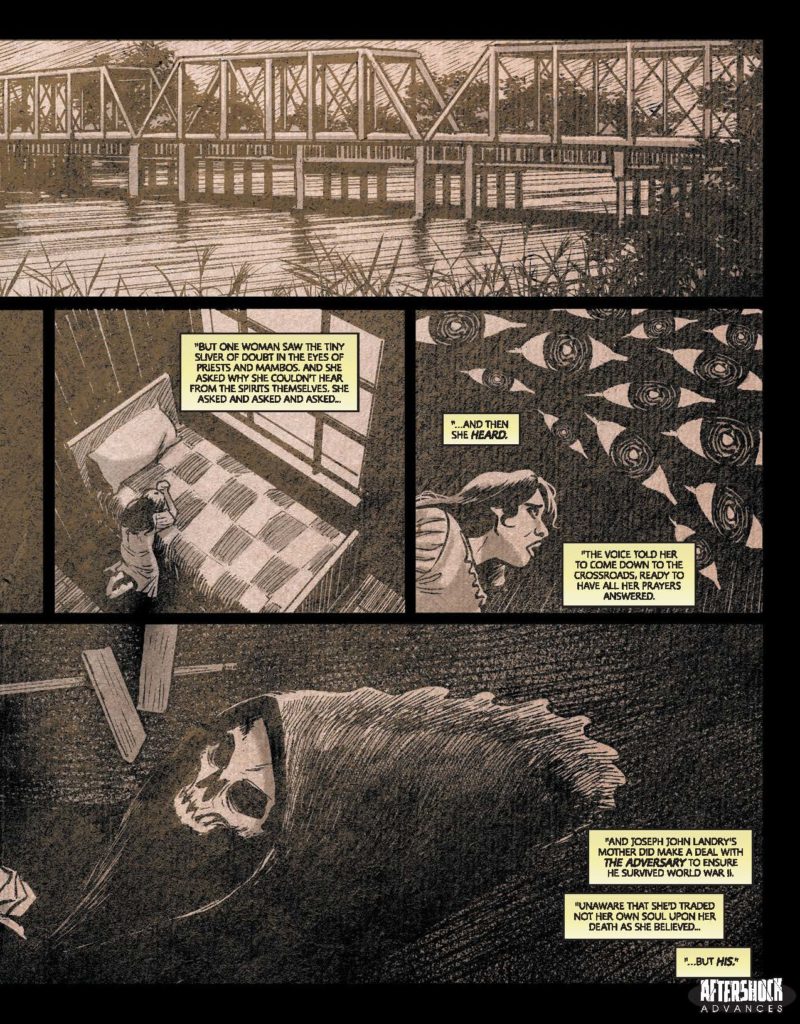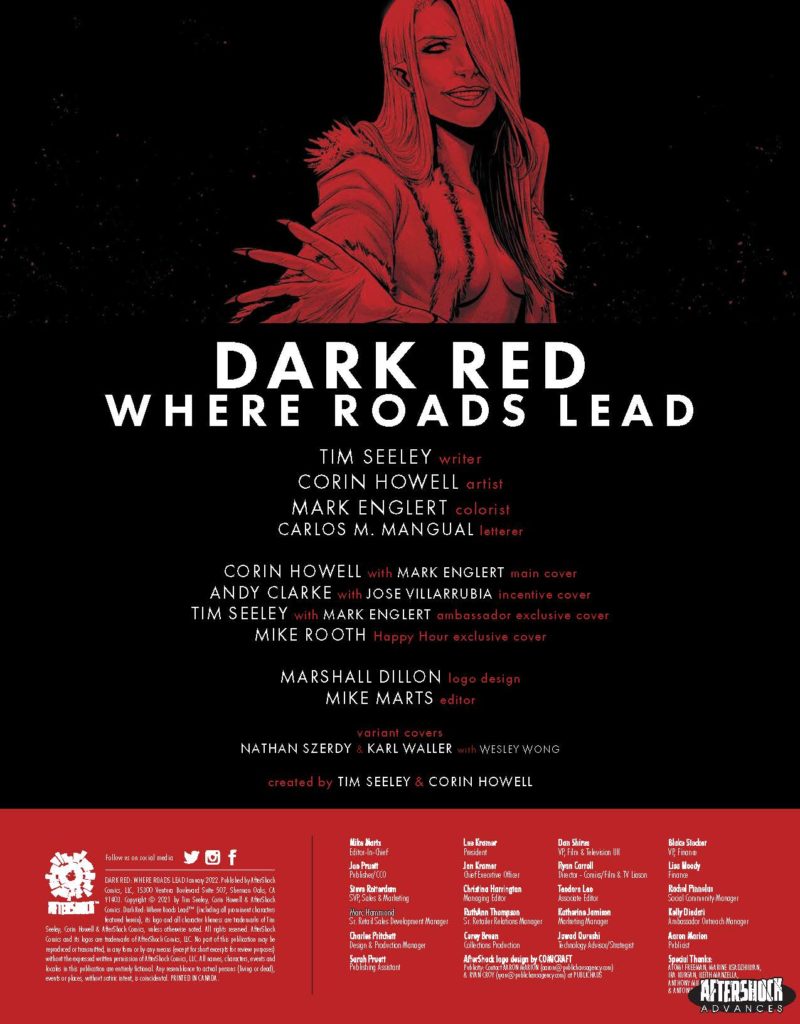 ---
Are you a fan of DARK RED? Are you excited for WHERE ROADS LEAD? Sound off in the comments!