CHICKEN DEVIL #2 hits your local comic book store November 10th, but thanks to AfterShock Comics, Monkeys Fighting Robots has an exclusive four-page preview for you.
About the issue:
The most unlikely chicken-fried revenge story continues. Mitchell, our overmatched hero, must contend with the bloody aftermath of his first run-in with the Russian mob…as he deals with nosey detectives, his shady business partner, Antonio and the stolen heroin.
The series is by writer Brian Buccellato and artist Hayden Sherman, with letters by Hassan Otsmane-Elhaou. The cover is by Sherman.

Buccellato compares CHICKEN DEVIL to Barry, The End of the F***ing World, AMC's Fargo, and various Quentin Tarantino films, calling the series "a dark tragicomedy that puts an edgy spin on the revenge/vigilante genre." The first issue came out on October 6th.
Check out the CHICKEN DEVIL #2 preview below: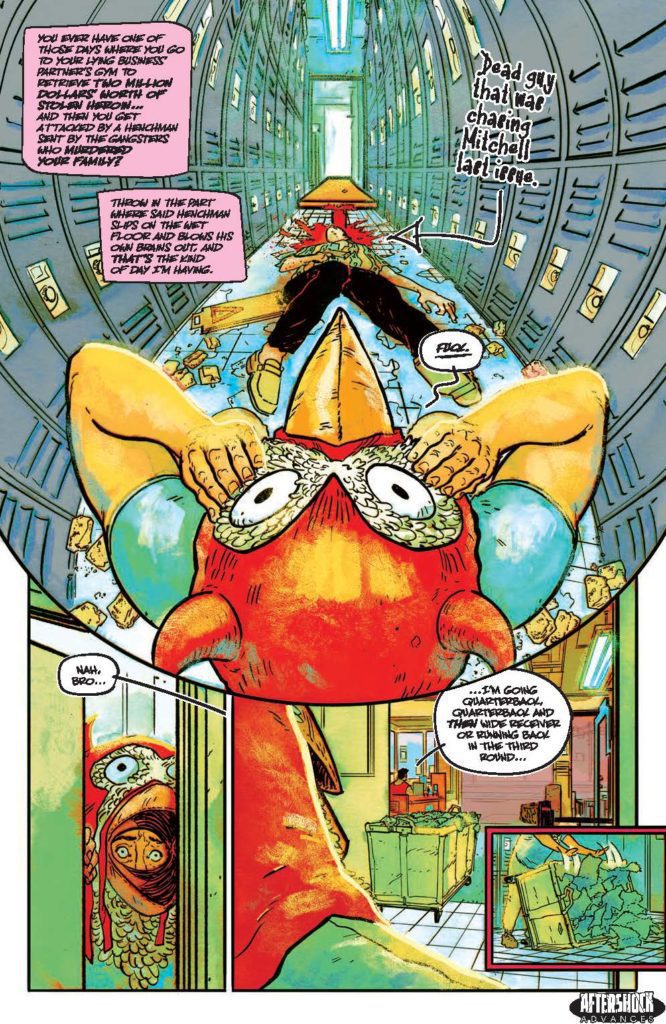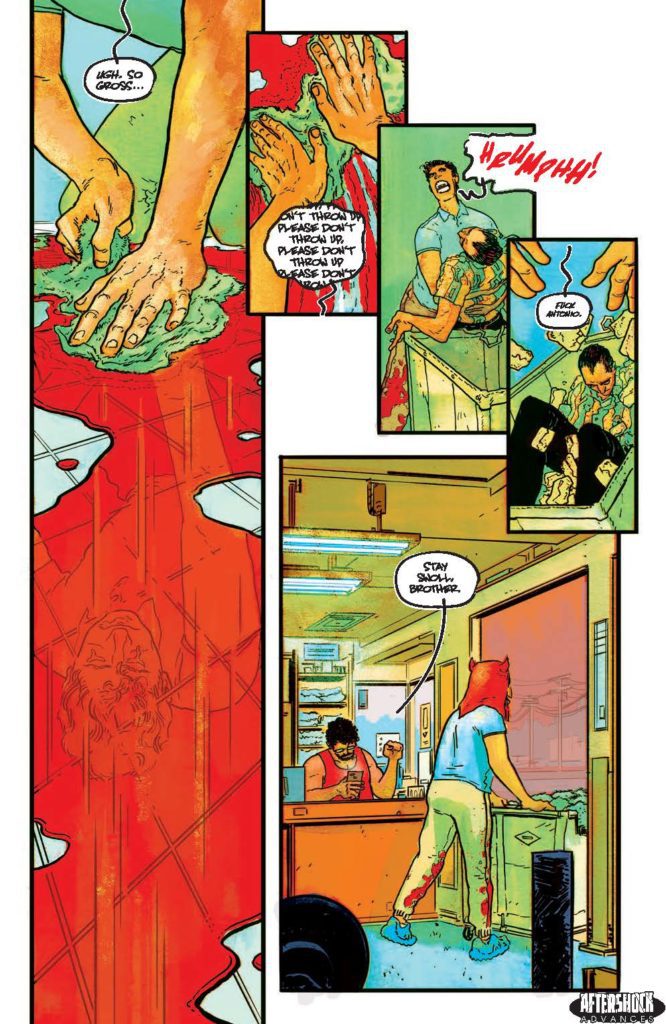 ---
Did you pick up the first issue of CHICKEN DEVIL from AfterShock? Sound off in the comments!