CAMPISI: THE DRAGON INCIDENT #4 hits your local comic book store December 1st, but thanks to AfterShock Comics, Monkeys Fighting Robots has an exclusive four-page preview for you.
About the issue:
The dragon $&#% has hit the fan. It's all but certain that the dragon is going to destroy Green Village, and the people who couldn't or wouldn't leave the neighborhood are going to die. Sonny Campisi has one last desperate chance to save his home, but he's going to need the help from the most unlikely source. 
Each issue of CAMPISI: THE DRAGON INCIDENT features 24 pages of story and art with a cardstock cover!
The series is by writer James Patrick and artist Marco Locati, with letters by Rachel Deering, and a cover by Fran Galán.
Check out the CAMPISI: THE DRAGON INCIDENT #4 preview below: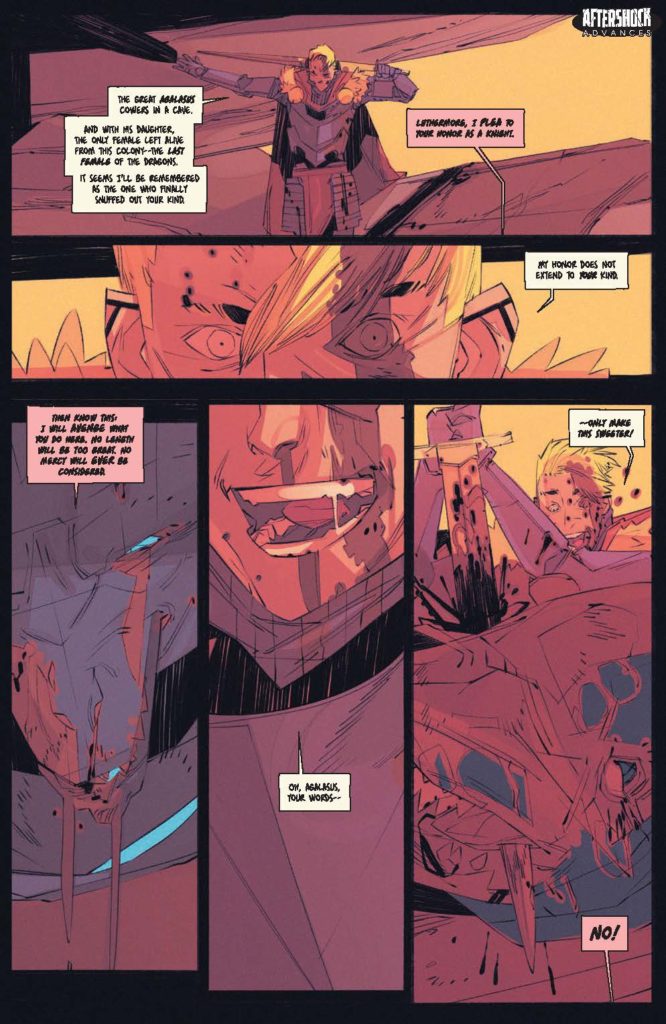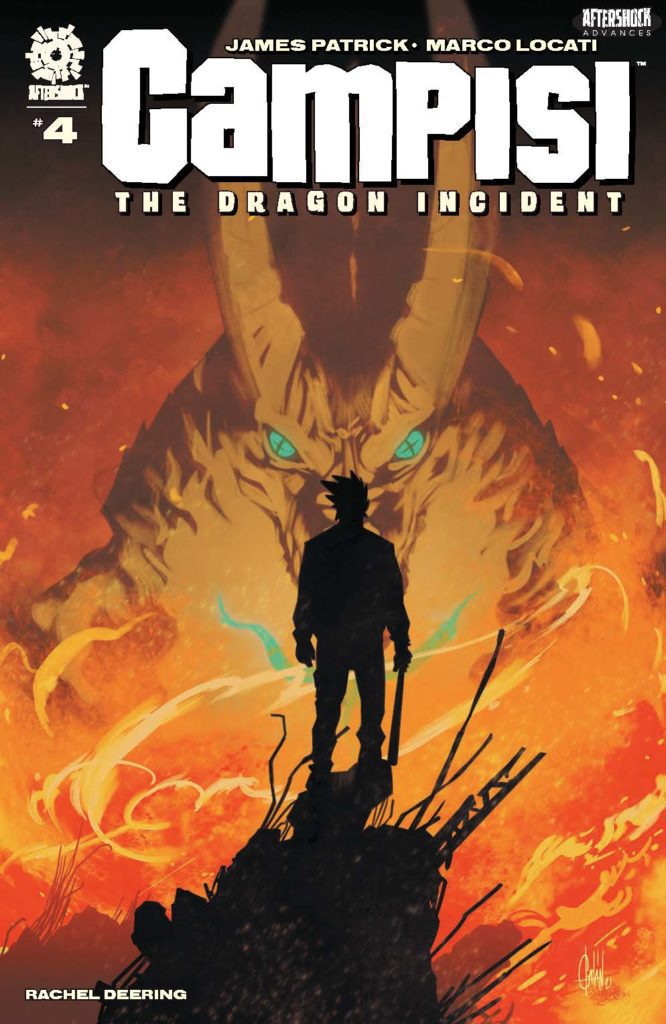 ---
Are you reading CAMPISI: THE DRAGON INCIDENT? Sound off in the comments!