BUNNY MASK: THE HOLLOW INSIDE #1 hits your local comic book store May 11th, but thanks to AfterShock Comics, Monkeys Fighting Robots has an exclusive four-page preview for you.
About the issue:
Her name is Bunny Mask…and she's back to ask the question…is there sickness? The HIT horror series returns!  
Her footfalls don't exist. She leaves no marks. Her eyes are a white abyss. Her name is Bunny Mask, and she's free from her cave and moving through the city, searching for sickness and enacting her own unfathomable sense of justice. Can Tyler Severin control her? Does he want to? The answers are still hidden, but what's clear is that Bunny Mask is back to grab you by your eyeteeth, and never let go.
The series is by writer Paul Tobin, artist Andrea Mutti (with Colleen Coover), and letterer Taylor Esposito. The main cover is by Mutti; there is also an incentive variant by Rafael Albuquerque, and a "mask variant" by Mutti (also with Coover).
"[Tobin and  Mutti] have unleashed an eons old legend upon an unsuspecting world – one that'll make your most horrific nightmare feel like a walk in the park!"
Check out the BUNNY MASK: THE HOLLOW INSIDE #1 preview below: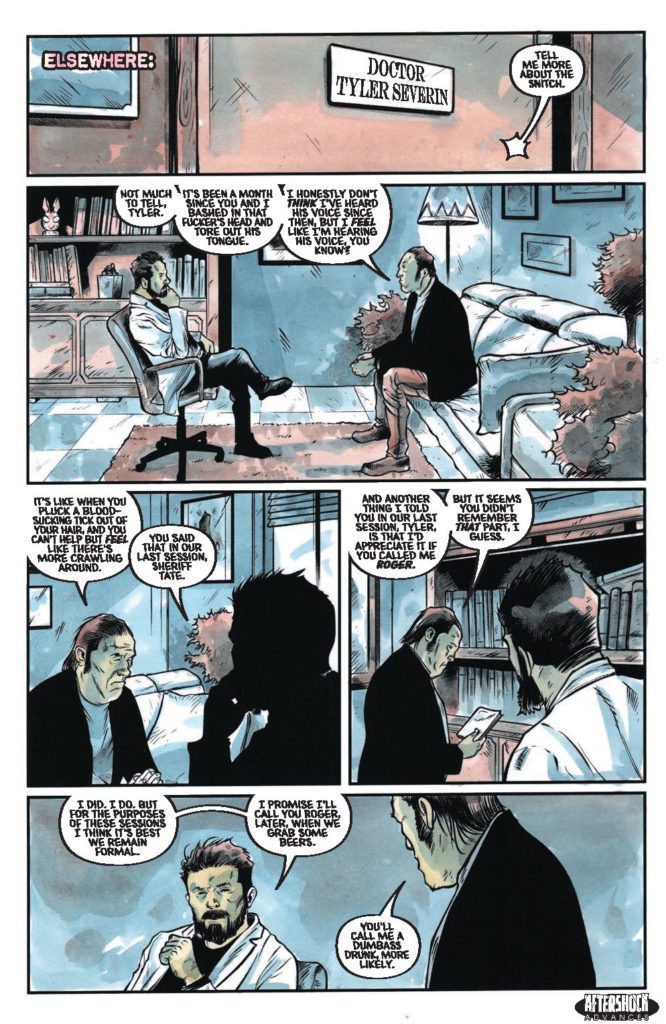 ---
Did you read the original BUNNY MASK series? Sound off in the comments!