BULLS OF BEACON HILL #3 hits your local comic book store March 29th, but thanks to AfterShock Comics, Monkeys Fighting Robots has an exclusive five-page preview for you.
About the issue:
Boston Surgeon Christopher Boldt has spent his whole life ashamed of his father's gangster background – so, when Chris decides to run for public office, it's in the name of building his own legacy. Unfortunately, his father can't tolerate that, and puts a hit out on his own son. But no matter how far it tried to fall, the apple landed close to the tree. Chris's family tradition of violence explodes, he survives the hit, and now he's out for revenge on his own father, someone his mother hates as well, but never divorced…so just where do her loyalties stand?
The series is by writer Steve Orlando and artist Andy MacDonald, with colors by Lorenzo Scaramella, and letters by Carlos M. Mangual. The main cover is by MacDonald.
Check out our BULLS OF BEACON HILL #3 preview below: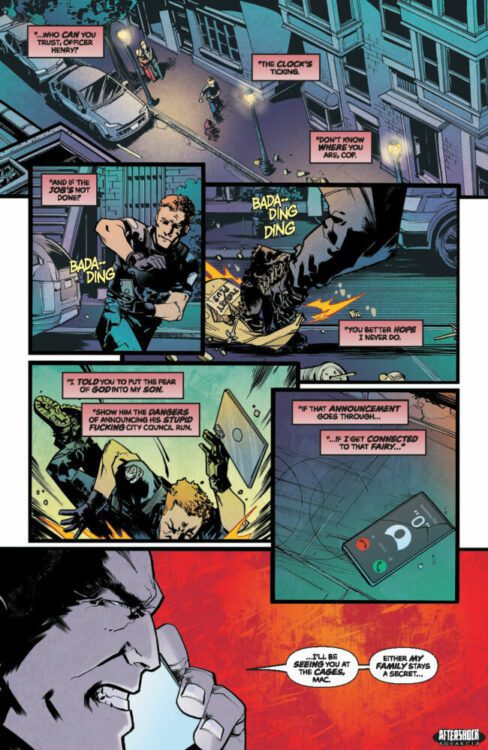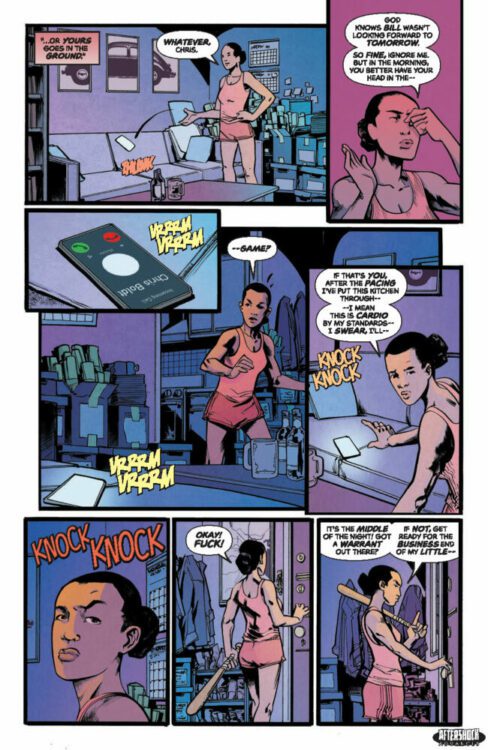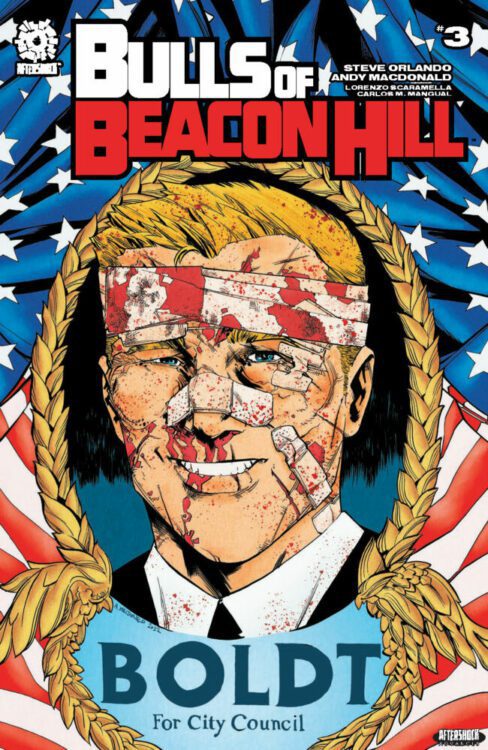 ---
Are you reading BULLS OF BEACON HILL? Sound off in the comments!