BULLS OF BEACON HILL #2 hits your local comic book store February 22nd, but thanks to AfterShock Comics, Monkeys Fighting Robots has an exclusive five-page preview for you.
About the issue:
Boston Surgeon Christopher Boldt is getting more famous by the day – but that's the problem. Chris' secret doesn't just threaten himself, it threatens the person he's ashamed to say he's related to: his mobster father, Orin Paige. After all, in the hyper aggressive world of Boston crime, Orin having a gay son makes him look weak. So, he does the unthinkable, and puts a hit on his own son. But he never expects the hit to fail.
The series is by writer Steve Orlando and artist Andy MacDonald, with colors by Lorenzo Scaramella, and letters by Carlos M. Mangual. The main cover is by MacDonald.
Check out our BULLS OF BEACON HILL #2 preview below: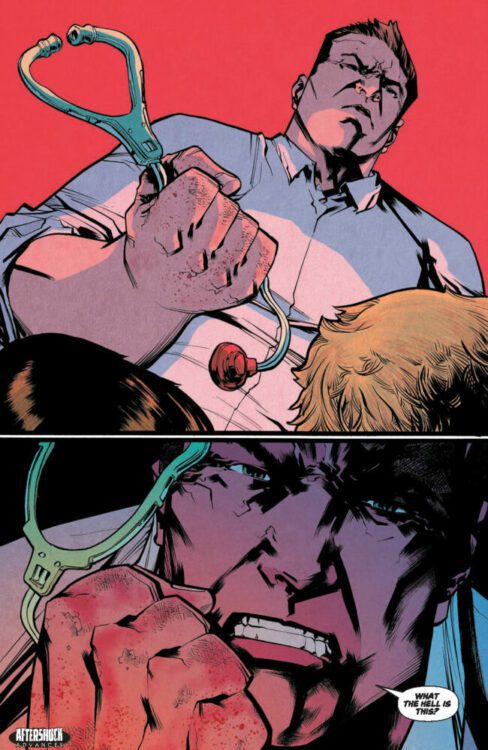 ---
Did you check out the first issue of BULLS OF BEACON HILL? Sound off in the comments!