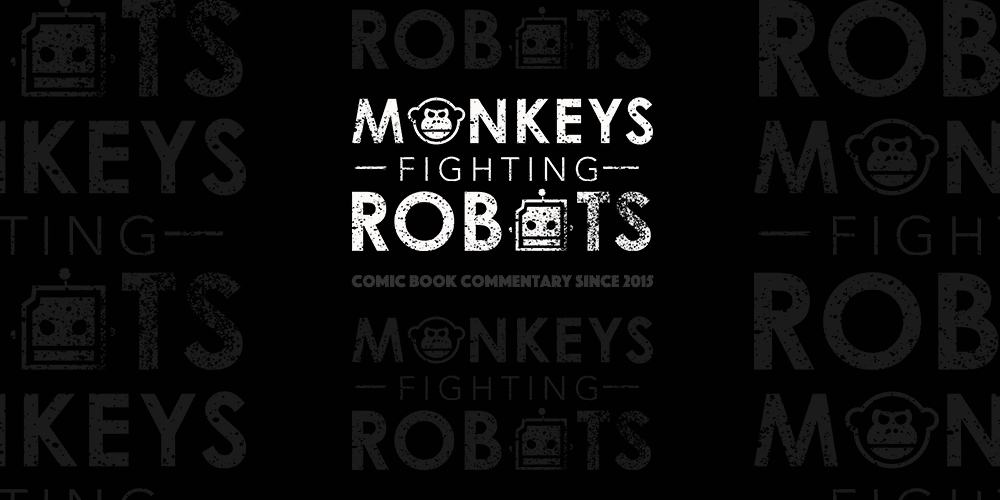 Action Comics #1000 is an 80-page issue dedicated to the Man of Steel on his 80th year of existence as a fictional superhero and it comes together from some of the industry's best creative minds.
Eighty years ago, an alien ship crashed in Smallville, Kansas, and (arguably) the most famous superhero of all time was born. Superman's adventures are known to both actual children and adult children across the world. In Action Comics #1000, DC celebrates their flagship character (sorry, Batman) with stories from some of the best writers, artists, colorists, and letterers in the business. It all also serves as a buildup to the arrival of Superman's new writer, Brian Michael Bendis. Action Comics #1000 is so big that we Monkeys Fighting Robot-ers split the duties for reviewing all these sublime stories. Here, we're focusing on "The Game" from Neal Adams and Paul Levitz.
Writing: Paul Levitz
Art: Neal Adams
Colors: Hi-Fi
Letters: Dave Sharpe
"Any game you want, Kryptonian." – Lex Luthor
WRITING
Talk about an epic tag-team for a five-page Superman story. Neal Adams is about as much a living legend as you can get. Among years and years of work on various titles, Adams was vital for the Kryptonian's creators, Jerry Siegel and Joe Shuster, to get what they deserved from their creation's success. Levitz ran DC comics as President from 2002 to 2009 and has worked for the company for more than 35 years. So, the pair put their collective superpowers together to write "The Game," a story about Superman fighting Lex Luthor but not one punch is thrown. There's no bombastic action scene or epic destruction either.
As the story goes, Superman is flying across Metropolis with a chess set tucked under his arm. Soon after we learn that he's heading to meet Luthor to challenge him to a little tabletop action. Sounds weird, but if you go with it, these five pages are such a wonderful little moment between hero and nemesis. Superman is sort of the nicest jerk you'll ever know, using the moment to put Luthor in his place. Meanwhile, Luthor is Luthor, a real jerk and a-hole who uses the moment as a chance to get a leg up on Supes.
ART
The work done in "The Game" is as wonderful as you'd expect from Adams. The first panel alone is just such a perfect shot of Superman that it's worthy of a poster. The chess set under his arm instantly conjures up so many questions and curiosities. The smile on Superman's face is indicative of the character's determinedly good nature. Panels 2, 3, and four on page two work so well together. Panel two and four bleeds into each other, seemingly almost becoming one panel, but the third panel between them creates a sense of fluidity at the moment that might take two seconds if filmed.
CONCLUSION
Action Comics #1000 is a Superman fan's dream come true. The book is littered with great stories, great art and, most importantly, great love for the 80-year-old superhero. "The Game" is a wonderful part of the whole that provides a touch of insight into the relationship between Superman and Luthor. There's no need for villain monologuing or even Luthor having to go to prison. Superman teaches his lesson, and in the end, Luthor refuses to learn it and will continue his quest to best the Man of Steel.