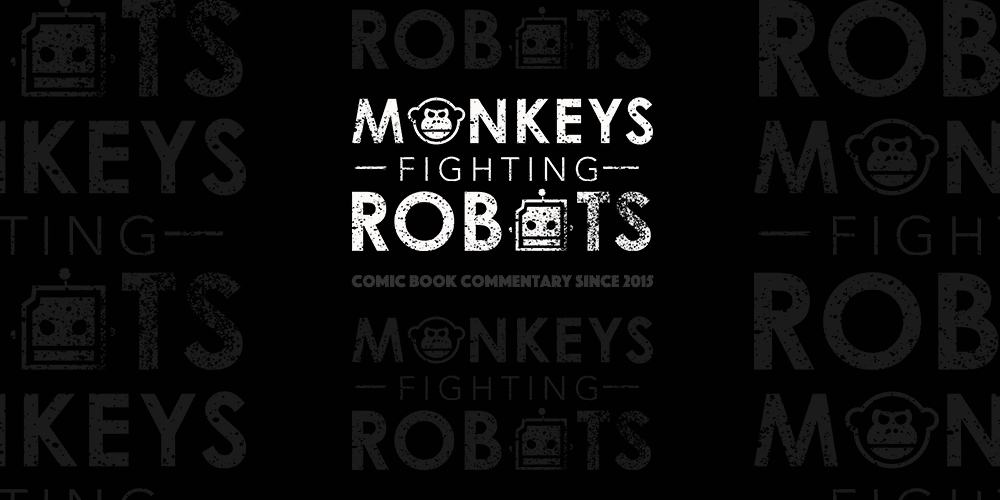 This is going to be an epic year for movies. There is also so much to look forward to in regard to video games and indie comics as well. As we ring in this new year, let's take a look at some of our favorite Television, movies, video games and comicbooks coming that have us all pretty excited.
Picking a Top 5 movies was difficult because it is going to be an incredible year for going to the movie theater. A list of just some of the exciting flicks coming include: Mortal Engines, The New Mutants, Ocean 8, Solo: A Star Wars Story, Venom, Ready Player One, X-Men: Dark Phoenix, The Irishman, MI:6, Aquaman, A Wrinkle in Time, Pacific Rim Uprising, Ant Man and the Wasp, Fantastic Beasts: The Crimes of Grindelwald, Insidious: The Last Key, Maze Runner: The Death Cure, Sicario 2: Soldado, Isle of Dogs, Annihilation, Truth or Dare, Slender Man, Alita: Battle Angel and The Predator and Halloween reboots. We know what you're thinking, might be time to sign up for MoviePass (#amirite)!
Calling all yielders of joysticks: 2017 was an amazing year for video games and it will be hard to top, but 2018 will not be short of some great games. This could be a nice year for Playstation as it is set to release quite a few console-exclusive titles like, Days Gone, Marvel's Spider-Man, Shadow of Colossus and Detroit: Become Human. Nintendo is also gearing up to continue on last year's success with the launch of the Switch by dropping titles like, Yoshi, Lost Sphear and bringing fan-favorite titles like Bayonetta 1-2, including having landing the third installment as a console exclusive. Xbox will be a powerhouse again this year as well with releases like: Sea of Thieves, A Way Out, State of Decay 2, Monster Hunter World and Jurassic World: Evolution (this title will actually be on both PS4 and PC as well).
Needless to say, 2017 was probably the greatest year for television since the invention of, well, the television. The list of new series coming in 2018 is light, including some new ones like Krypton, Black Lightning, Ninjak vs. The Valiant Universe, Deadpool (Animated Series) and Cloak & Dagger, but besides the yearly greats like The Walking Dead, Preacher, etc., a few fan-favorites are returning, like: Daredevil (Season 3) and Seasons 2 of Legion, Luke Cage, Jessica Jones, Atlanta and Outcast.
See below for our Top 5 shows, movies, video games and indie comics on this year's slate.
TELEVISION
The Chi, Showtime
A fateful event sends shockwaves through a community on the South Side of Chicago and connects the lives of young youth in unexpected ways in a coming of age tale.
[embedyt] https://www.youtube.com/watch?v=oPqbhroAPWI[/embedyt]
Titans, DC Digital Service
A team of young superheroes led by Nightwing (formerly Batman's first Robin) form to combat evil and other perils. This series will debut alongside the soon-to-be-released DC Comics-branded digital service.
Mosaic, HBO (miniseries)
This will be a classic murder-mystery show, but unique in that it will include an interactive element where the audience can determine the outcome of the story.
[embedyt] https://www.youtube.com/watch?v=fUdbzRifJ2E[/embedyt]
The Alienist, TNT
A crime reporter, John Moore, meets with psychologist, Dr. Laszlo Kreizler, to investigate a serial killer in New York during the late 19th century.
[embedyt] https://www.youtube.com/watch?v=JcJQnaXiCfI[/embedyt]
Altered Carbon, Netflix
Another Netflix adaptation of a novel is set in a future where consciousness is digitized and stored and implanted in the spine, allowing humans to survive physical death by having their memories and consciousness "re-sleeved" into new bodies.
[embedyt] https://www.youtube.com/watch?v=M8PsZki6NGU[/embedyt]
MOVIES
The sequel picks up after the deserted island theme park's dormant volcano begins roaring to life, Owen and Claire mount a campaign to rescue the remaining dinosaurs from the extinction-level event.
[embedyt] https://www.youtube.com/watch?v=vn9mMeWcgoM[/embedyt]
Let's be honest, video game adaptation films have traditionally not been very good, if at all. However, we feel good about this one. Lara Croft, the fiercely independent daughter of a missing adventurer, must push herself beyond her limits when she finds herself on the island where her father disappeared.
[embedyt] https://www.youtube.com/watch?v=8ndhidEmUbI[/embedyt]
T'Challa (aka 'Black Panther'), after the death of his father, the King of Wakanda (in Captain America: Civil War), returns home to the isolated, technologically-advanced African nation to succeed the throne and take his rightful place as the new king.
[embedyt] https://www.youtube.com/watch?v=xjDjIWPwcPU[/embedyt]
The highly anticipated sequel will feature not one, but two, members of X-Force and potentially include cameos with 2-3 more members of the mutant militia squad, setting the groundwork for an eventual team film down the road.
[embedyt] https://www.youtube.com/watch?v=8-Cjsnq8kVU[/embedyt]
The 'Thanos-without-his-helmet' jokes aside, this movie is setting up to potentially blow our collective minds. Thanos is coming and he's not messing around. The Avengers and their allies must be willing to sacrifice all in an attempt to defeat the powerful Thanos before his blitz of devastation and ruin puts an end to the universe.
[embedyt] https://www.youtube.com/watch?v=6ZfuNTqbHE8[/embedyt]
VIDEO GAMES
Metro: Exodus, PS4, Xbox & PC
This series offers some of the best first-person shooter experiences. The previous two titles, Metro 2033 and Last Light, were near masterpieces. Developer 4A Games is surely on a mission to deliver an experience that will rival what they've already achieved with this franchise.
Far Cry 5, PS4, Xbox & PC
A fifth installment means get ready for a large world, filled with co-op madness, a lunatic bosses, and a plethora of weapons and vehicles. The game will tab a cult whose warped sense of morals have corrupted a small town, rebellion ensues and puts a new twist on the series, which makes an old ride worth taking again.
System Shock, PS4, Xbox & PC
A combo of both suspense and horror, with a dash of space survival makes this game a must play. If you're nostalgic and got the opportunity to play the awesomely revamped Prey and BioShock this year, then you will love this (maybe you've already played it, we don't know). Nightdive Studios has taken pride in ensuring that fan-favorite classic games are played by new generation gamers, so this will surely revitalize the title.
Red Dead Redemption 2, PS4 & Xbox
Rockstar will finally release a sequel to the greatest western video game ever made this year. Its predecessor was an incredible gaming experience, so they'll have to come out, 'guns blazing' (pun intended), to make this another masterpiece.
Anthem, PS4, Xbox & PC
This is a sci-fi shooter from EA and BioWare that launches players into roles as mercenaries tasked with protecting society plagued by a variety of threats. This is one of 2018's most highly-anticipated titles.
COMICS
Rick and Morty Presents: The Vindicators, Oni Press
In the first of quarterly one-shot issues, we take a look at the twisted and bombastic history of THE VINDICATORS in an all-out superhero comics extravaganza. Read in amazement as the superhero team travels through dimensions to recruit other heroes to defeat a villain of their own making. Gasp in shock and awe as the plot twists and previously irrelevant characters revive from the dead! Frown in frustration as you forget the complicated backstory of suddenly important mythic items! And most of all … WUBBA LUBBA DUB DUB!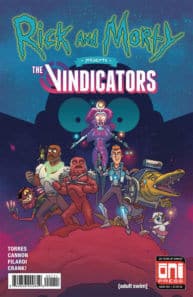 VS, Image Comics
Celebrity is fleeting. Especially in the future where superstar soldiers charge into battle for fame, profit, and sponsorship. Soldier Satta Flynn is the most viewed war hero in a world where war has become a spectator sport! But when a new generation of soldiers enters the battlefield, Satta learns the true price of fame.
Gideon Falls, Image Comics
The lives of a reclusive young man obsessed with a conspiracy in the city's trash, and a washed-up Catholic priest arriving in a small town full of dark secrets, become intertwined around the mysterious legend of The Black Barn, an otherworldly building that is alleged to have appeared in both the city and the small town, throughout history, bringing death and madness in its wake. Rural mystery and urban horror collide in this character-driven meditation on obsession, mental illness and faith.
Relay, AfterShock Comics
The Galactic Relay, a monolithic structure, colonizes new planets with the questionable intent of unifying what's considered uncivilized cultures. But what is the Galactic Relay? Where did it come from? Why should anyone trust it? Careful. The truth of its origin might feel more like reality than science fiction!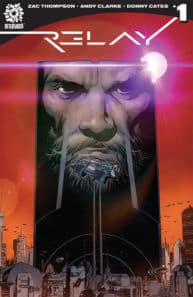 Oblivion Song, Image Comics/Skybound
A decade ago, 300,000 citizens of Philadelphia were suddenly lost in Oblivion. The government made every attempt to recover them, but after many years, they gave up. Nathan Cole won't. He makes daily trips, risking his life to try and rescue those still living in the apocalyptic hellscape of Oblivion. But maybe, Nathan, is looking for something else? Why can't he resist the siren call of the Oblivion Song?
Want even more comics to be excited about in 2018? Check out this iO9 primer.
What are you most looking forward to watching, seeing, playing and reading? Tell us in the comments section below.