The Swedish legends join Ben Laverock, Blake Armstrong, Scott Bramble, and Scott Dewey for a tale of post-apocalyptic dark fantasy.
NEW YORK CITY—Z2 Comics is proud to announce In Flames: The Jester's Curse, a graphic novel celebrating the legendary Swedish melodic metal institution. The book expands the post-apocalyptic fantasy behind the quintet's world, following the band's grim mascot, Jesterhead, as he emerges from the Wasteland. He soon finds himself trapped in Dead Eternity—a distorted reality where worlds collide and nightmares thrive. The tortured figure attempts to recover his lost memories… but the devious Whoracle Queen wants him first.
"We're passionate fans of the comic book medium," In Flames explains. "We're proud to contribute to that tradition with The Jester's Curse. This is your first descent into our dark fantasy universe, based around our trusty mascot—the Jesterhead! Get in and get lost!"
Overseen by Blake Armstrong, the graphic novel features writing from Armstrong, Ben Laverock, and Scott Bramble with art from Scott Dewey and Armstrong.
"The Jester's Curse has been my dream project for nearly a decade. After all these years, I believe we finally found the perfect artistic collaboration to give readers a book that lives up to the music and world of In Flames," Armstrong explains. "The epic continuation that Scott Dewey and Ben Laverock have created is beyond what I could have imagined for this story, and I only hope it will connect with fans the same way In Flames' music has connected with us."
Founded in 1990 in Gothenburg, Sweden, In Flames has spanned 13 LPs and 3 EPs to become one of the most prolific and innovative metal bands the world over. Consisting of members Björn Gelotte, Anders Fridén, Chris Broderick, Bryce Paul, and Tanner Wayne, the quintet has been nominated for three Grammis, Sweden's most prestigious musical accolade, and have won two; netting the 2004 award for the Hard Rock/Metal Album of the Year for 2004's Soundtrack to Your Escape as well as the same award for the LP Come Clarity in 2006. The band has sold more than 2.5 million records over the course of its career.
The group will release its 14th studio album, Foregone, via Nuclear Blast on February 10, 2023; watch the video for their latest single, "Foregone Pt. 1." In Flames is currently on tour in America with Meshuggah and will start their European run with At The Gates, Imminence, and Orbit Culture next month.
"I've watched the development of this story, and have been a fan of this project for a long time," Z2 Comics editor Rantz Hoseley says. "When the opportunity arose for Z2 to publish the complete book, we didn't hesitate to partner with In Flames to bring this wonderfully insane story to the fans!"
Z2 Comics and In Flames present The Jester's Curse in standard hardcover and deluxe hardcover editions. The deluxe hardcover will come with a print triptych by Blake Armstrong. Oversized platinum editions will come signed by In Flames with an elegant slipcase and the triptych art prints. Z2 Comics will also exclusively release the single "The Great Deceiver" in a crystal-clear 7-inch vinyl with etched B-Side, limited to 500 copies, as well as a limited-edition Jesterhead Action Figure. All of items are set to release in Spring 2023.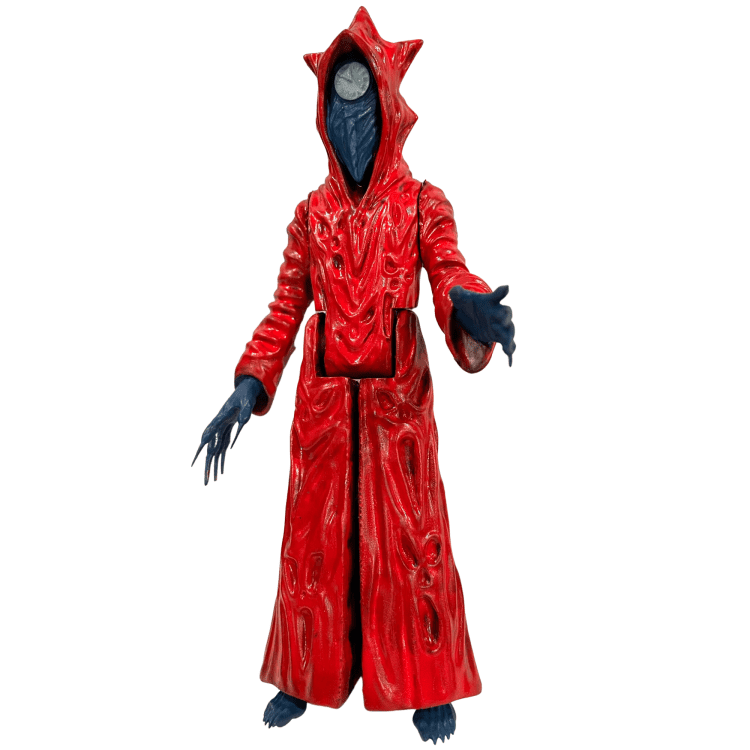 Preorder now at https://z2comics.com/products/inflames
About In Flames:
In Flames represent the best of metal's past, present, and future. In Flames are as vital and even more energized today than when they unleashed classics like Come Clarity and Clayman in decades past. The band built a stunning reputation with devastating, crowd-moving, inspired performances around the world at every major rock and metal festival imaginable, headlining multiple treks, and touring with the likes of Slipknot, Megadeth, Judas Priest, Killswitch Engage, Within Temptation, and Lamb OfGod. They regularly headline some of the biggest stages and festivals in the world. Foregone, the furious fourteenth studio album, combines the greatest aggressive, metallic, and melodic strengths of their landmark records with the seasoned songwriting of their postmodern era. A sense of pride, accomplishment, and continued vitality are evident every time the band takes the stage, and all over Foregone. Melodic death metal pioneers and innovative purveyors of groove, the artistry, influence, stature, and future of In Flames loom as large as the heavy metal horizon itself.
About Z2 Comics: 
Recently dubbed the "Hottest brand in music" by Forbes, Z2 Comics has quickly become the premier destination for authentic graphic novels and collectibles, created in partnership with top-tier artists, musicians and pop-culture icons. Distributed globally via Simon & Schuster, Z2 has produced 50-plus unique graphic novel properties, collaborating with Gorillaz , Blondie, Elvis Presley, Balmain, Joan Jett & The Blackhearts, Jason Derulo, The Grateful Dead, Machine Gun Kelly, Sublime, Beethoven, RZA, Mötley Crüe, Vince Staples, Cheech & Chong, The Doors, Anthrax, Public Enemy, Ronnie James Dio, King Diamond, All Time Low, Ivan Moody, Yungblud, Cypress Hill, Babymetal, Major Lazer, RZA, Alter Bridge, Sturgill Simpson, Poppy, John Lee Hooker, and Charlie "Bird" Parker. Learn more at Z2comics.com, and follow us on Instagram (@z2comics) and Twitter (@z2comics).