Free Comic Book Day is just around the corner on Saturday, May 6th, and we're thrilled to announce that 3000 copies of Monkeys Fighting Robots #1 have been sent to comic book shops all over the United States. Check out the list below. As comic book fans ourselves, we know how vital FCBD is to the community, and we're dedicated to making it an even better event for everyone involved.
We understand that FCBD can be a costly expense for retailers, which is why our mission is to get our book out to readers and give a boost to the hard-working comic book shops that make FCBD possible. We want to show our support for these dedicated and passionate retailers who work tirelessly to bring the joy of comics to fans all year round.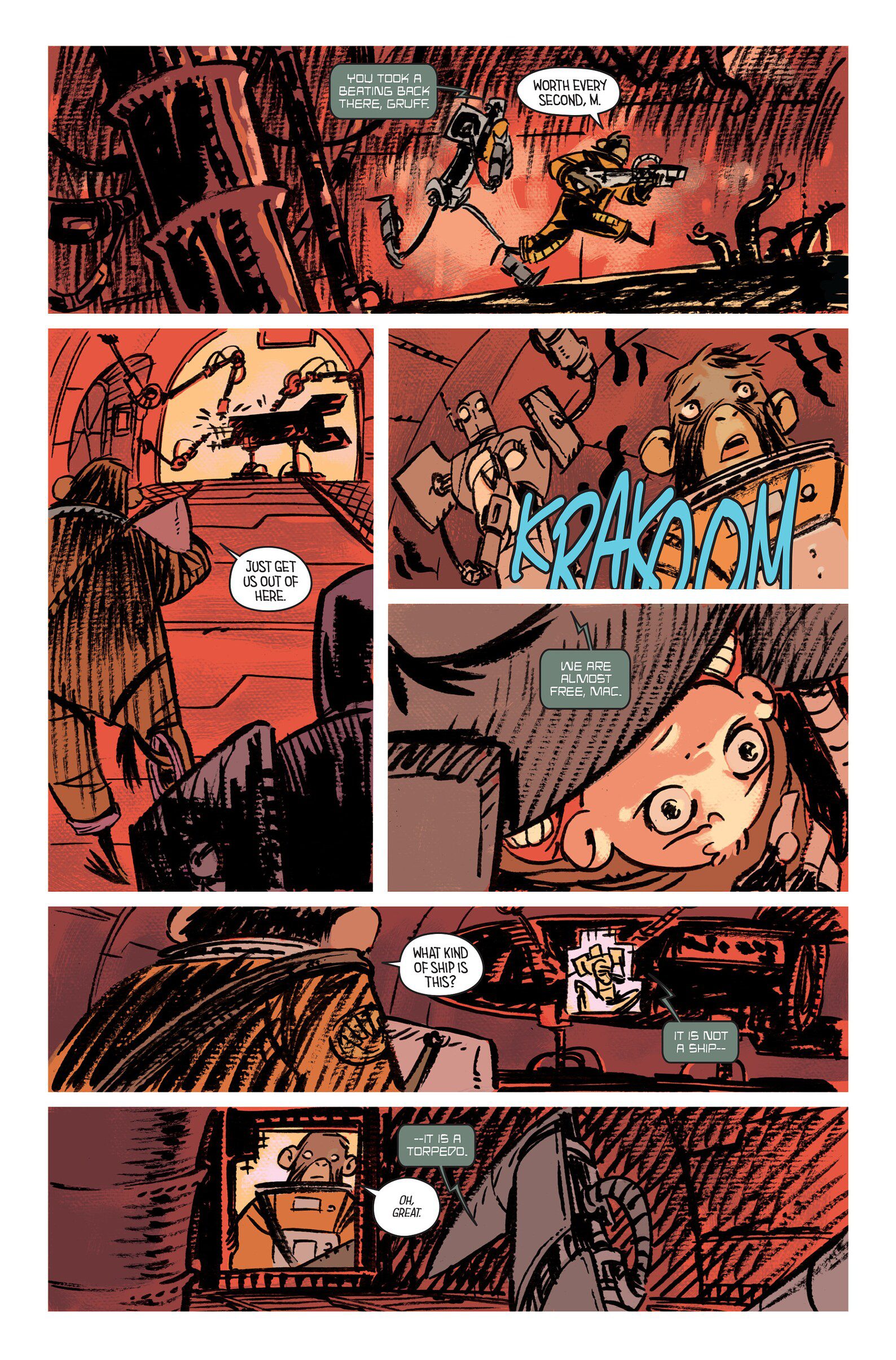 So mark your calendars for FCBD and head to one of the shops below to pick up your copy of Monkeys Fighting Robots #1. And while you're there, take the time to show your support for these incredible retailers who keep the comic book community thriving. Let's make this year's FCBD the best one yet!
FCBD Shops With Monkeys Fighting Robots #1:
THIRD EYE COMICS (Annapolis, Maryland)
Vault of Midnight (Ann Arbor, Michigan)
Dragon's Lair Austin (Austin, Texas)
Drawn To Comics (Glendale, Arizona)
The Comic Bug(Manhattan Beach, California)
Brave New Worlds – Old City (Philadelphia, Pennsylvania)
Mission: Comics & Art (San Francisco, California)
Laughing Ogre Comics (Columbus, Ohio)
Space Cadets Collection Collection (Oak Ridge North, TX)
Heroes Aren't Hard To Find(Charlotte, North Carolina)
Comicazii (Somerville, Massachusetts)
FIRST AID COMICS (Chicago, Illinois)
MaximuM Comics (Las Vegas, Nevada)
Fans of @monkeys_robots this #FreeComicBookDay our Hyde Park location will have issue one available to pickup. pic.twitter.com/g7CBfXh5jU

— First Aid Comics (@FIRSTAIDCOMICS) May 3, 2023