The Walking Dead has built a relationship around its leads in recent seasons. Rick and Michonne has been survivors for years, but only recently became romantically involved. It's a relationship that hasn't been given a lot of time to shine in the series. However, that all changes with "Say Yes," the latest episode. It's a strong episode, not just because it's a break from The Walking Dead's bleak norm. "Say Yes" also presents a brilliant character study more focused on the stars than the gore.
Rick and Michonne have been great protagonists for years. Their relationship hasn't always felt natural or fully earned. It's been more like a way to wring romance from the show that doesn't rely on Glenn and Maggie. Now that their romance isn't alive, Rick and Michonne's relationship feels like a welcome comfort. "Say Yes" is like an answer to a proposal, as if The Walking Dead wants our blessing – and I accept. It's about hope and perseverance over Negan's brand of hopelessness. Especially as this episode comes off the heels of Eugene's transformation to a Negan-ite. It's an episode that doesn't get bogged down by cheesy romance.
The fact that it's the two protagonists leading the episode makes it all the more welcome. These are characters that deserve a spotlight more than Morgan or Eugene. Rick and Michonne give The Walking Dead its heart – now literally, I suppose. The episode may feel like a cheesy romantic episode, but it's still packed with good action. "Say Yes" shows the series knows how to build towards an endgame without writing pure filler.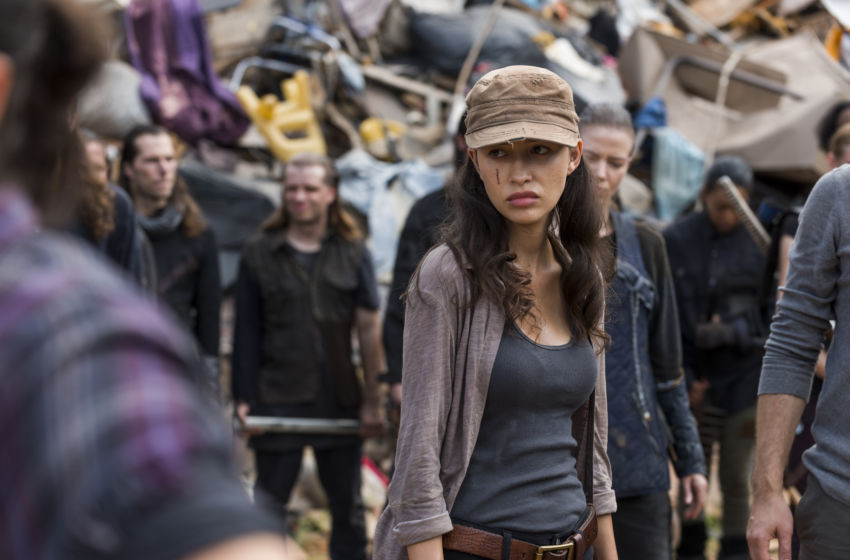 While the protagonist relationship is sweet, Rosita is still incredibly sour. Her plot line gets interesting by the end, but it's been rather one note. Rosita's dynamic with Gabriel hasn't changed a bit, and her hatred of Tara feels misplaced. This angsty Rosita is getting tired very quickly. The idea of Rosita and Sasha teaming up for a 2-person strike force is cool. However, it feels reminiscent of the Carl & Daryl episodes with Negan. They may say "we won't be taken alive," but it's unlikely we'll see both – or maybe either – die in this conflict.
The Walking Dead still has its problem with relying on new colonies. These new survivors with their improper English still feel like an unneeded gimmick. Tara planning to bring the Oceanside colony into the fold also feels pointless. Clearly, Rick and the group are capable of tracking down weapons for a fight. It's been more fun to watch them talk The Kingdom into battle, rather than recruit random newbies.
"Say Yes" may be the best episode of TWD's seventh season. It's about the characters we love the most, kicking Walkers' teeth in. The fact it also incorporates romance makes it all the better. After weeks of thriller and promises of action, The Walking Dead really delivers this time around.