CAPTAIN AMERICA #23, available in comic book stores on Wednesday, September 16th, details the final battle with Selene of the Power Elite. After Steve Rogers, Sam Wilson, and Bucky Barnes failed to take down the threat, Sharon Carter steps up to the call. And watching her rally the team makes this issue quite the exciting read.
Story
Ta-Nehisi Coates's narrative is divided into two parts–one focused on Sharon's past training and reflection periods, the other dedicated to her present struggle against Selene. The beauty of this format lies in its ability to show readers each step of her journey toward becoming a powerhouse in the present.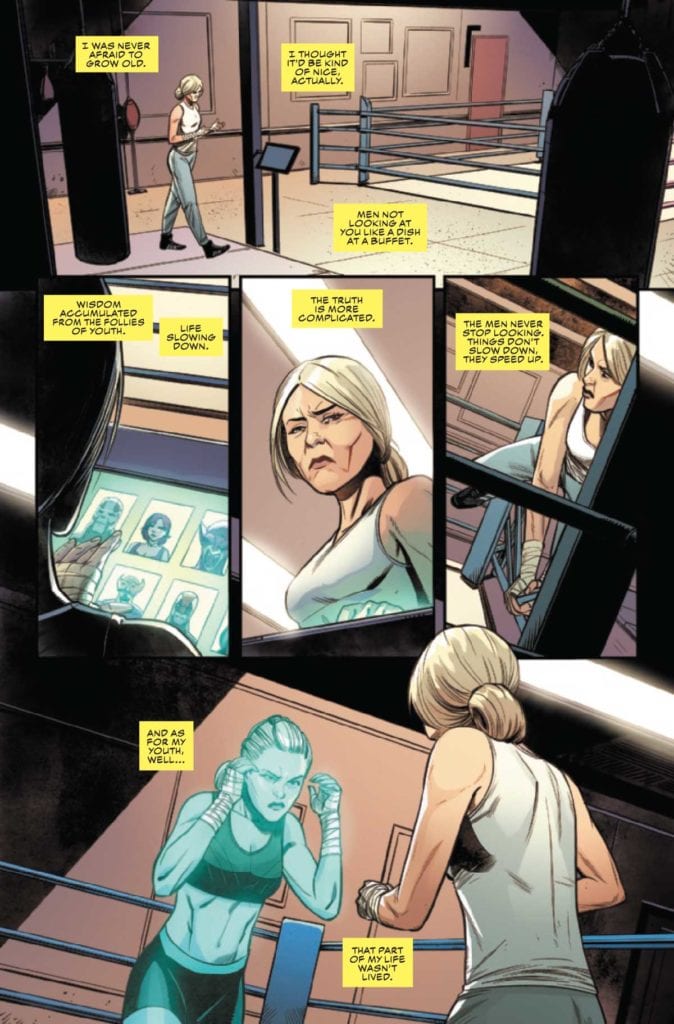 Sharon uses a modified version of the Iron Patriot armor during the fight, and notes how fortunate she is to have a super soldier partner. But the irony in this conflict is that the one woman army seems to be dealing with Selene all by herself.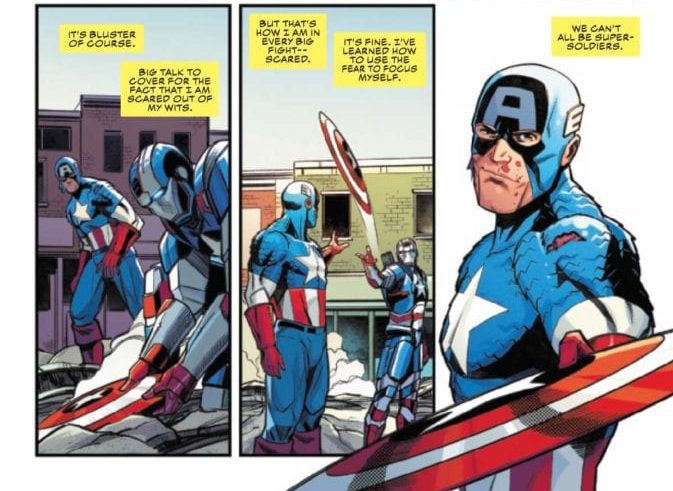 As Sharon holds off the powerful sorceress, readers will find the battle to become more engaging by the second. This issue shows she is just as much of a hero as Steve.
Artwork
Bob Quinn's penciling and ink work, Matt Milla's coloring, and VC's Joe Caramagna's lettering combined elements of both classic Captain America and Iron Man comics. The melee fighting styles of Steve, Sam, and Bucky as juxtaposed with the sleek suit and nebulous energy pulses from Sharon's suit. The heroes are brought to life with rich hues of blue and red, keeping with Steve's color scheme. But the lettering breaks this up with yellow balloons for Sharon's speech, giving the entire book a pleasing swath of primary colors.
Conclusion
CAPTAIN AMERICA #23 gives Sharon the respect she deserves, complete with an utterly surprising ending. Readers will be on the edge of their seats the entire issue.
Did you enjoy the focus on Sharon in this issue? Let us know in the comments below!