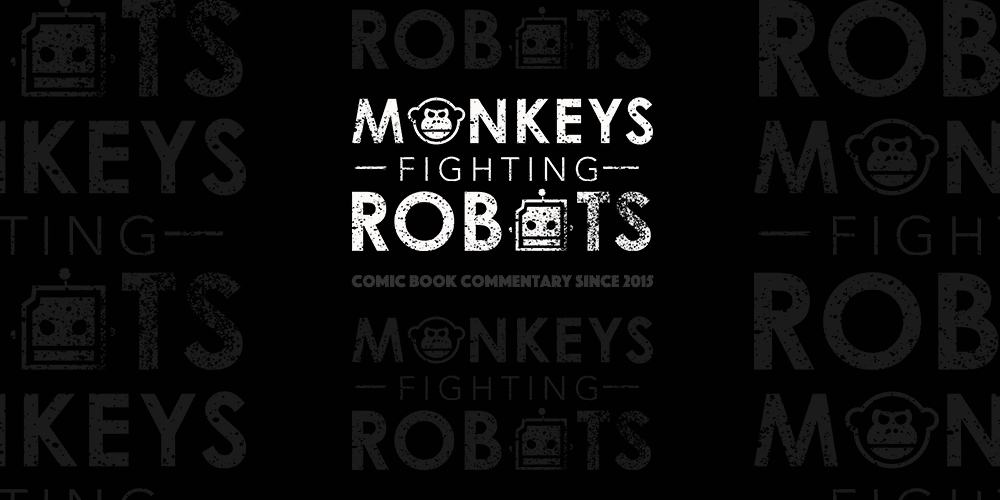 THE REVOLUTION MAY BE OVER–but the future is just beginning! Ripped from the pages of the hottest crossover of the year, the REVOLUTION team of John Barber and Fico Ossio continue the action! KUP is a CYBERTRONIAN literally older than the universe; ACTION MAN is the ultimate special agent trying to live up to an impossible legacy; MAYDAY is a G.I. JOE leader trying to rescue her first command; and BLACKROCK is a CYBERTRONIAN that thinks he's a human. It takes the mind-bending clash of ROM versus MAJOR BLUDD and the OKTOBER GUARD to bring this unlikely team together… and the secret they learn threatens to unravel the entire universe.
Writing
Introduction pages can often be unnecessary for diligent readers as they are already aware of what's happening. Still, this one has three pages worth of introduction and even then it almost feels like it's not enough introduction to what's going on. This comic is far too busy and wants to do too much all at once.
Writer John Barber really tries to shove a lot into this comic. The first issue should serve to introduce the team of Kup, Action Man, MayDay, and Blackrock, as it's made clear by the roll call page, different covers, and the general description of the series they will eventually be a team. They will work together to solve problems created through this new crossover continuity. This should be enough of a mission for a single issue to undertake, but it also decides to have them deal with a device turning people into Dire Wraiths and has Rom The SpaceKnight and the Oktober guard guest star. Even with being up to date on a majority of IDW titles this book can still lose its readers with the pace it sets. A slower more simple team recruitment story would have been better. Yes, Revolution was a rush, but Revolutionaries is supposed to be the comic which will correct these mistakes. It's okay to take things one step at a time.
Artwork
The incredible artwork by Fico Ossio is the best part of this issue. The facial expressions do get a bit too overly expressive at times but the detail work on the different panel makes them recognizable and at times striking. Hopefully he'll be on this series for a while and it can be the saving grace while the book in its infancy.
Conclusion
This issue feels like a breakneck rollercoaster, but in a very bad way. There still is a lot of potential for exploration of different stories with the combined elements of the Transformers, G.I. Joe, Action Man, and Rom the Space Knight mythologies behind it. Hopefully later issues will help get this series on track but for now it's not the best foot forward in exploring this new world.