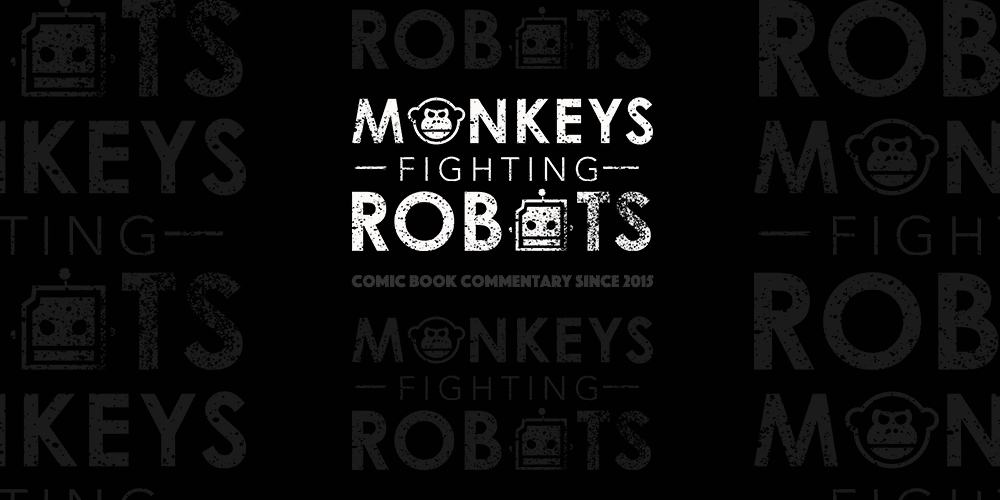 Ed Brisson, Pepe Larraz, Marte Gracia and Joe Sabino deliver another action-packed chapter in Extermination #3. As all the mutant heroes are attacked in three ways by villain Ahab and his hounds, the former members of X-Force, along with the young time-displaced Jean Grey, set a course to confront the man they believed killed their former leader Cable. And that man is…a younger version of Cable himself! 
Extermination #3 (of 5)
Written by: Ed Brisson
Art by: Pepe Larraz
Colors by: Marte Gracia
Letters by: VC's Joe Sabino
Cover by: Mark Brooks
SPOILERS AHEAD!!!!
Writing
X-Men fans have always expected a certain kind of story from the large crossovers and Extermination once again delivers on those expectations. Ed Brisson creates an action-packed story that wastes not a page or a panel in telling its story. The writer is telling three parallel set pieces going on at the same time and cutting to and from each sequence to build maximum tension and suspense. Each sequence also has dire consequences and possible major ramifications; young Cyclops is almost crushed to death underwater buy a mind-controlled Nightcrawler, young Beast is kidnapped by the mysterious younger Cable (who shot his older self in the last issue) and villain Ahab (who has become a major threat) takes control of Old Man Logan, turning him into another one of his deadly mutant hunting hounds.
It's all great, grand and operatic; in other words, it's X-Men! But perhaps the best moment comes towards the end when the former members of X-Force; Cannonball, Domino, Boom-Boom and Warpath (Shatterstar being around but also having been taken control by Ahab), joined by the young time-displaced Jean Grey, set themselves on a collision course to confront the man who killed their former mentor. Again, this is a great classic X-Men time-travel drama. It's loads of fun and still packs enough emotional beats to make you care.
Art
The art by Pepe Larraz and Marte Gracia falls under the darker and muted look that some of the X-Men books have had in the past few years. The style works well for this story, creating the atmosphere the settings demand. The layouts and panel structure create a nice quick reading pace that is just perfect for this kind of story. And that last page, with X-Force and the young Jean Grey busting into young Cable's hideout, is nothing but a pure visual pleasure. A fantastic final, cliffhanger image to end this chapter (check it out at the top of this review).
Conclusion
With just two more issues to go, Extermination is going to be classic a classic X-Men story. Brisson and his art team have created the kind of adventure Marvel mutant fans have loved throughout the years.