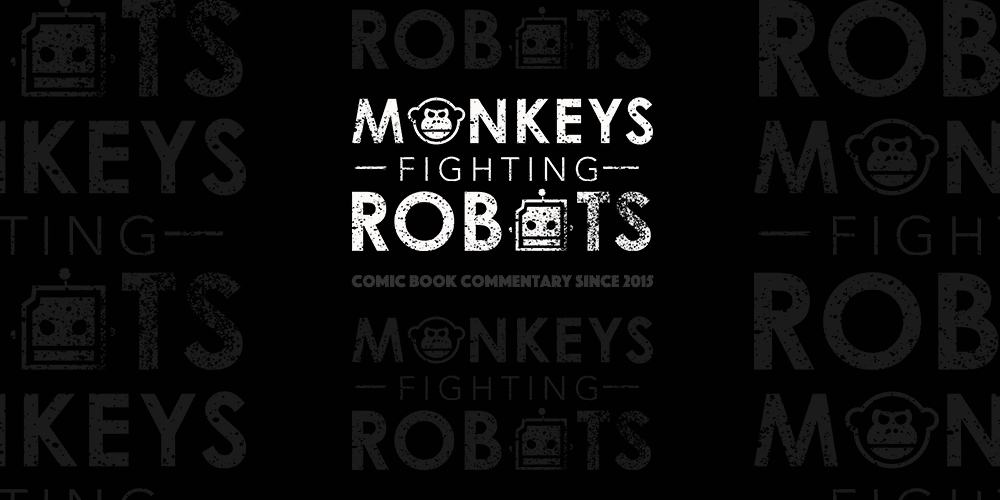 Betrothed #1 from AfterShock is a rollercoaster ride with no end. The book starts off with an intriguing concept, and then it quickly picks up speed. Do we know where we are going? Absolutely not, but it's the journey that's important, not the destination.

About Betrothed #1:
Welcome to the World of Betrothed! Kieron and Tamara are both seniors at the same high school. They've never paid much attention to each other, even though they are the only kids at school who are orphans. On the eve of their eighteenth birthdays, they discover a lifelong secret: in a dimension far away, they are each the leader of an army that is at war with one another…and what's more, when they turn eighteen, they're to be Betrothed or Fight to the Death!
The book is written by Sean Lewis, with art by Steve Uy, and letters by Simon Bowland. Juan Doe worked on the variant cover. Betrothed #1 hits your local comic book store on March 14.
The opening page of the issue is eye-catching and forces you to read further. The tone and color palette of the book is reminiscent of the Jim Shooter days at Valiant Comics. Lewis quickly explains three sides to the story, gives every reader a person to root for, and leaves you with a cliffhanger. These are all essential elements of a first issue. The duality of the narrative is what makes the book special. With the thoughts of Kieron and Tamara, the book speeds up and pulls the reader across the emotional spectrum.
It's a personal preference, but Uy's Robotech-esque look to certain characters didn't seem to fit the story. Give Kieron a haircut and 90% of the issue's problems will be fixed. There are six pages of waterfall where the art and color come together and really showcase Uy's talent. The darker backgrounds give Uy's ink strokes a thicker look. Issue two looks to be a battle and will expand Uy's artistic reach.
With the thoughts of two main characters running around on the page, Bowland handled the letters well and did not distract from the story.
Overall, Betrothed #1 is a very compelling story that warrants a read.